KleptoSkuld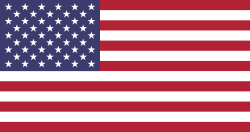 About
Tell us about yourself?:

I love death metal and thrash metal. Favorite bands are megadeth, obituary, pantera, slayer, morta skuld, lamb of god, cannibal corpse, etc.

What's your reason for joining tshirtslayer?:

I want to join the community of people who are into metal and collecting merch just like I am

Last Seen Wearing

I have not marked anything as currently worn yet! sorry!
Last logged in

5 min 4 sec ago

Upload stats

| Count | Type |
| --- | --- |
| 22 | Patch |
| 1 | Other Collectable |

Upload trade status

| Count | Type |
| --- | --- |
| 2 | Trade Only |
| 10 | Sale or Trade |
| 11 | Not for sale or trade |

Bands uploaded

| Count | Band |
| --- | --- |
| 10 | Cancer |
| 9 | Cannibal Corpse |
| 8 | Slayer |
| 7 | Obituary |
| 6 | Bathory |
| 6 | Sepultura |
| 6 | Asphyx |
| 5 | Napalm Death |
| 5 | Kreator |
| 5 | Baphomet |
| 5 | Pungent Stench |
| 5 | Autopsy |
| 5 | Entombed |
| 4 | Benediction |
| 4 | Morta Skuld |
| 4 | Dismember |
| 4 | Gruesome |
| 4 | Sodom |
| 4 | Artillery |
| 4 | Incantation |
| 4 | Voivod |
| 3 | Immolation |
| 3 | Metallica |
| 3 | Devourment |
| 3 | Possessed |
| 3 | Death |
| 3 | Nervosa |
| 3 | Demilich |
| 3 | Black Sabbath |
| 3 | Destruction |
| 3 | Morgoth |
| 3 | Cattle Decapitation |
| 2 | Vader |
| 2 | Death Angel |
| 2 | Megadeth |
| 2 | Skinless |
| 2 | Dying Fetus |
| 2 | Obliteration |
| 2 | Toxodeth |
| 2 | Vio-Lence |
| 2 | Tygers Of Pan Tang |
| 2 | Vital Remains |
| 2 | Mortician |
| 2 | Exhorder |
| 2 | Warrant |
| 2 | Deicide |
| 2 | Blood Money |
| 1 | Arkaik |
| 1 | Mare Cognitum |
| 1 | Swine Overlord |
| 1 | Symphony |
| 1 | Cryptopsy |
| 1 | Pathology |
| 1 | Possessed Dismember |
| 1 | Exodus |
| 1 | Blood Bath |
| 1 | Hypocrisy |
| 1 | Rottrevore |
| 1 | Pestilence |
| 1 | Malevolent Creation |
| 1 | Nile |
| 1 | Decapitated |
| 1 | Jungle Rot |
| 1 | Massacra |
| 1 | Satan |

Show all bands

Member for

7 months 4 days

Is following...


AndrewPYL