Jen Gruesome

Jen Gruesome
is a TShirtSlayer supporter and wields the mighty sword!

Trade history
2 items received from others.
This member does not have any trade history.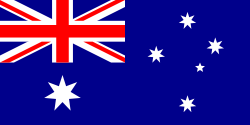 About
Tell us about yourself?:

I am from Perth, Australia. I enjoy a broad spectrum of metal genres - from power metal to the insane grind. I love to talk music and often catch myself rambling to anyone - anywhere! I am very into the local metal scene and love to promote what Perth has to offer. I am insanely proud of my CD/cassette/vinyl collection and love to see and explore other collections. I have a newfound fondness for collecting pins.

What's your reason for joining tshirtslayer?:

I enjoy learning about and hunting down strange/rare items - a hobby of mine I wish to explore further.

Do you goto any festivals or shows?:

I go to a lot of local metal shows and of course jump at any chance for international tours when they make it over to Australia. I am travelling solo to Boarstream Open Air 2018 which will be my first attendance to an international music festival - a treat to greet my 30's.
Last logged in

22 hours 23 min ago

Member for

2 months 2 days

Upload stats

| Count | Type |
| --- | --- |
| 1 | TShirt or Longsleeve |
| 11 | Tape / Vinyl / CD / Recording etc |
| 6 | Pin / Badge |
| 2 | Other Collectable |

Upload trade status

| Count | Type |
| --- | --- |
| 20 | Not for sale or trade |

Bands uploaded

| Count | Band |
| --- | --- |
| 3 | Compilation |
| 2 | Iron Maiden |
| 2 | Pungent Stench |
| 1 | Wolfmare |
| 1 | Meshuggah |
| 1 | Laibach |
| 1 | Intestinal Alien Reflux |
| 1 | Wolf Rahm |
| 1 | Gorefest |
| 1 | Silent Knight |
| 1 | Paracoccidioidomicosisproctitissarcomucosis |
| 1 | Neuropathia |
| 1 | Mortification |
| 1 | Gutslit |
| 1 | The Dark Prison Massacre |
| 1 | Carcass |
| 1 | Resurrection |
| 1 | MANIAC BUTCHER |
| 1 | Coprobaptized Cunthunter |
| 1 | Entombed |
| 1 | Disharmonic Orchestra |
| 1 | Putrid Pile |
| 1 | SickMorgue |
| 1 | Hymen Of Darkness |
| 1 | Cathedral |
| 1 | Afflicted |
| 1 | Vomit Remnants |
| 1 | Let's Kill Uncle |
| 1 | Confessor |
| 1 | Revenant |
| 1 | Goratory |
| 1 | Psychonaut |
| 1 | Dio |
| 1 | Brutality |
| 1 | Wormed |
| 1 | Cotard Syndrome |
| 1 | Fetish 69 |
| 1 | Cuff |
| 1 | Comatose |
| 1 | Mayhem |
| 1 | Hypocrisy |
| 1 | Rostik Vampires |
| 1 | Devour The Martyr |
| 1 | Slaughter Brute |
| 1 | Bölzer |
| 1 | Dismember |
| 1 | Macabred |
| 1 | Wulfgar |
| 1 | Social Shit |
| 1 | Black Sabbath |
| 1 | Monstrosity |
| 1 | Bathory |
| 1 | Grannyfist |
| 1 | Zoebeast |
| 1 | Snorri |
| 1 | Benediction |
| 1 | Napalm Death |
| 1 | The Dead |
| 1 | Lincoln Love Log |
| 1 | Slamophiliac |
| 1 | Lord Fuck |
| 1 | Saint Vitus |
| 1 | Death |
| 1 | Corprophemia |
| 1 | Allgrinder |
| 1 | Winter |
| 1 | Morbid Angel |
| 1 | Aborning |

Show all bands

Friends


DoctorDeath, ajnin, Braunman, Nater90, rusty74