jayofkays
Trade history
0 items received from others.
This member does not have any trade history.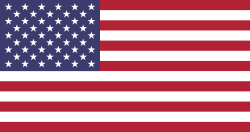 About
Tell us about yourself?:

Please QUIT THIS LAME TREND OF PRINTING MESSAGES/QUOTES ON THE BACK OF SHIRTS! It's not scary or tough or shocking. Its like I'm wearing bunch of back pimples arranged to say "I fuck dogs."
A picture says it all. Or tour dates, or lp/ song name .
Otherwise try these clever ideas:
satan, upsidedown cross, pentagram, ibex, jesus unfriended, skeleton, clergy, mug shot, dead shit, impractical weapons, monster, blood, illegible, or tits on anything .
THANK YOU for the bands that press shirts that are tour/ show only .
I trade only. Size is m or l, but mainly m.
I'm a whore at heart , nothing is truely priceless. I will take or add cash to any trade so include that in offer. . Old school death metal. Stoner rock. BIG ON BLACK AND WHITE ONLY MERCH! Some red is ok.
Not big on bright colors or cartoony logos/pics (zombies monsters). Prefer detailed satanic/evil shit. Chirs Moyen etc.,

Arguments about metal are awesome. If you think music is the reason you're someone's friend, you would have been friends anyway. But music has certainly turned good friends into great friends for sure.
Of course this doesn't apply to actual musicians.

Dio , as of 2018, has expelled the purest grade of metal ever to come out of a body in history. king diamond, rob halford, and Bruce Dickinson all have confessed to smuggling this metal to a Romanian dentist where he used it as fillings. they all went platinum that same year.
Chris cornell - titan of the pissed yell.
early soundgarden especially b side material.

-john Tardy doesnt have to be your favorite, but nobody is better at doing "what IS death metal vocals" than him.

What's your reason for joining tshirtslayer?:

trade buy show my shit off to people that matter, keep records on my stuff

Do you goto any festivals or shows?:

Indeed. Bay Area death and brutal scene mainly.. Stoner Wizard Electric s related, uncle acid and the deadbeats etc.
Soundgarden, alice in chains, chris cornell
Deathfest.
What do I like about the shows? Choreographed dancers, glow stick technology, wearing the shirt of the show im at, fog and strobes so I can't see the band, tossing beer into pit because serious injures help us to remember shit. Advertising. I think concerts are cool because they play music.

Favourite album ?:

Warmaster and Alters of Madness, Graveyard s/t, soundgarden-echo of miles, uncle acid and the deadbeats - bloodlust, korn s/t, 3 6 mafia-vol 1

Which bands are you into?:

How did you find out about TShirtSlayer? :

Last Seen Wearing

I have not marked anything as currently worn yet! sorry!
Last logged in

2 weeks 3 days ago

Member for

4 years 2 months

Upload stats

| Count | Type |
| --- | --- |
| 51 | TShirt or Longsleeve |
| 3 | Tape / Vinyl / CD / Recording etc |
| 5 | Pin / Badge |
| 14 | Patch |
| 8 | Other Collectable |
| 2 | Hooded Top |
| 2 | Battle Jacket |

Upload trade status

| Count | Type |
| --- | --- |
| 72 | Trade Only |
| 4 | Sale or Trade |
| 9 | Not for sale or trade |

Bands uploaded

| Count | Band |
| --- | --- |
| 14 | Bolt Thrower |
| 10 | Morbid Angel |
| 6 | Necrot |
| 4 | Black Sabbath |
| 4 | Soundgarden |
| 3 | Immolation |
| 3 | Incantation |
| 3 | Nunslaughter |
| 3 | Chris Cornell |
| 2 | Morbosidad |
| 2 | Suffocation |
| 2 | Nile |
| 2 | Coffins |
| 2 | Graveyard |
| 2 | Pearl Jam |
| 2 | Electric Wizard |
| 2 | Temple Of The Dog |
| 1 | California Deathfest III 3 Poster |
| 1 | Megadeth |
| 1 | Skeletal Remains |
| 1 | Mercyful Fate |
| 1 | D.R.I. |
| 1 | Atrophy |
| 1 | Master |
| 1 | Bolt Thrower War Master T Shirt |
| 1 | Sepultura |
| 1 | Funerot |
| 1 | Diabolic |
| 1 | Cavalera Conspiracy |
| 1 | Sepultura Max Cavalera |
| 1 | Merciless |
| 1 | Nuclear Assault |
| 1 | Soulfly |
| 1 | Pentagram |
| 1 | Kyuss |
| 1 | Autopsy |
| 1 | Frank Zappa |
| 1 | Masacre |
| 1 | Exhumed |
| 1 | Carcass |
| 1 | Samael |
| 1 | Angelcorpse |
| 1 | Napalm Death |
| 1 | Demolition Hammer |
| 1 | Queens Of The Stone Age |
| 1 | RAZOR |
| 1 | Subhumans |
| 1 | Atomic Aggressor |
| 1 | Siege |
| 1 | Khyral |
| 1 | Uncle Acid & The Deadbeats |
| 1 | Kicker |
| 1 | Pissgrave |
| 1 | Audioslave |
| 1 | Ascended Dead |
| 1 | Perdition Temple |
| 1 | Massacre X |
| 1 | Primus |
| 1 | Agent Orange |
| 1 | Dead Congregation Cianide Morta Skuld Brodequin |
| 1 | Slayer |
| 1 | Enemy Of My Enemy |
| 1 | Malevolent Creation |
| 1 | Subcreature |
| 1 | Satans Blade |

Show all bands

Friends


Deathevocation, Joel, reyals_1, SlaytanicScumdog, invisible-horizons, lordrul