jayofkays
Trade history
0 items received from others.
This member does not have any trade history.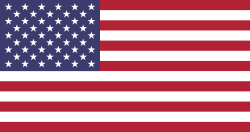 About
Tell us about yourself?:

Please QUIT THIS LAME TREND OF PRINTING MESSAGES/QUOTES ON THE BACK OF SHIRTS! It's not scary or tough or shocking. Its like I'm wearing bunch of back pimples arranged to say "I fuck dogs."
A picture says it all. Or tour dates, or lp/ song name .
Otherwise try these clever ideas:
satan, upsidedown cross, pentagram, ibex, jesus unfriended, skeleton, clergy, mug shot, dead shit, impractical weapons, monster, blood, illegible, or tits on anything .
THANK YOU for the bands that press shirts that are tour/ show only .
I trade only. Size is m or l, but mainly m.
I'm a whore at heart , nothing is truely priceless. I will take or add cash to any trade so include that in offer. . Old school death metal. Stoner rock. BIG ON BLACK AND WHITE ONLY MERCH! Some red is ok.
Not big on bright colors or cartoony logos/pics (zombies monsters). Prefer detailed satanic/evil shit. Chirs Moyen etc.,

Arguments about metal are awesome. If you don't then it's awkward. Oh .Sorry ,Sorry. weird , sorry. If you think music is the reason you're someone's friend, you would have been friends anyway. Talking about some different stuff . Probably a sweet shirt with a Camero or an eagle on it. The animal

Dio , as of 2018, has expelled the purest grade of metal ever to come out of a body in history. king diamond, rob halford, and Bruce Dickinson all have confessed to smuggling this metal to a Romanian dentist where he used it as fillings. they all went platinum that same year.
Chris cornell - titan of the pissed yell.
early soundgarden especially b side material.

John Tardy would make an awesome porrky pig .

What's your reason for joining tshirtslayer?:

trade buy show my shit off to people that matter, keep records on my stuff

Do you goto any festivals or shows?:

Indeed. Bay Area death and brutal scene mainly.. Stoner Wizard Electric s related, uncle acid and the deadbeats etc.
Im going to the gathering of thre gatherinhg of the juggalos. Probably alone. I have no good reason. Hoefully its greasy and uncomfortable.
I dig Soundgarden, alice in chains, chris cornell .
....so ICP again.
If anybody has went. give me some tips that you fucked up by not bringing. I know my boner isn't coming .
Im getting trashed and will probably buy a planet of the apes looking shitty van and just give it away if it makes it back,. ok back to important shit

What do I like about the shows? People losing their shit and forgetting about problems for a couple minutes at least. glow stick technology is so amazing . i enjoy , wearing the shirt of the show im at because im way into thi and strobes so I can't see the band, tossing beer into pit to make someone going the hospital is cool. Advertising. I think concerts are cool because they play music.

Favourite album ?:

Warmaster and Alters of Madness, Graveyard s/t, soundgarden-echo of miles, uncle acid and the deadbeats - bloodlust, korn s/t, 3 6 mafia-vol 1

Which bands are you into?:

How did you find out about TShirtSlayer? :

Last Seen Wearing

I have not marked anything as currently worn yet! sorry!
Last logged in

6 days 17 hours ago

Member for

4 years 5 months

Upload stats

| Count | Type |
| --- | --- |
| 52 | TShirt or Longsleeve |
| 3 | Tape / Vinyl / CD / Recording etc |
| 5 | Pin / Badge |
| 14 | Patch |
| 8 | Other Collectable |
| 2 | Hooded Top |
| 2 | Battle Jacket |

Upload trade status

| Count | Type |
| --- | --- |
| 73 | Trade Only |
| 4 | Sale or Trade |
| 9 | Not for sale or trade |

Bands uploaded

| Count | Band |
| --- | --- |
| 14 | Bolt Thrower |
| 10 | Morbid Angel |
| 6 | Necrot |
| 4 | Soundgarden |
| 4 | Black Sabbath |
| 3 | Incantation |
| 3 | Chris Cornell |
| 3 | Nunslaughter |
| 3 | Immolation |
| 2 | Queens Of The Stone Age |
| 2 | Coffins |
| 2 | Pearl Jam |
| 2 | Graveyard |
| 2 | Electric Wizard |
| 2 | Temple Of The Dog |
| 2 | Morbosidad |
| 2 | Nile |
| 2 | Suffocation |
| 1 | RAZOR |
| 1 | Subhumans |
| 1 | Demolition Hammer |
| 1 | Uncle Acid & The Deadbeats |
| 1 | Atomic Aggressor |
| 1 | Siege |
| 1 | Khyral |
| 1 | Kicker |
| 1 | Pissgrave |
| 1 | Perdition Temple |
| 1 | Audioslave |
| 1 | Ascended Dead |
| 1 | Massacre X |
| 1 | Primus |
| 1 | Agent Orange |
| 1 | Dead Congregation Cianide Morta Skuld Brodequin |
| 1 | Slayer |
| 1 | Enemy Of My Enemy |
| 1 | Malevolent Creation |
| 1 | Subcreature |
| 1 | Satans Blade |
| 1 | Skeletal Remains |
| 1 | California Deathfest III 3 Poster |
| 1 | Megadeth |
| 1 | Mercyful Fate |
| 1 | D.R.I. |
| 1 | Sepultura |
| 1 | Atrophy |
| 1 | Master |
| 1 | Bolt Thrower War Master T Shirt |
| 1 | Cavalera Conspiracy |
| 1 | Funerot |
| 1 | Diabolic |
| 1 | Soulfly |
| 1 | Sepultura Max Cavalera |
| 1 | Merciless |
| 1 | Nuclear Assault |
| 1 | Pentagram |
| 1 | Kyuss |
| 1 | Autopsy |
| 1 | Carcass |
| 1 | Frank Zappa |
| 1 | Masacre |
| 1 | Exhumed |
| 1 | Napalm Death |
| 1 | Samael |
| 1 | Angelcorpse |

Show all bands

Friends


Deathevocation, Joel, reyals_1, SlaytanicScumdog, invisible-horizons, lordrul