IronMason
Trade history
1 pending seller/trader reviews
3 great seller/trader reviews
7 items received from others.
More info click here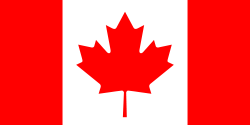 About
Tell us about yourself?:

My name's Kat!

I haven't been on here in a while,nice to be back!
I'm "Executionerkat" on Instagram if you wanna follow me!

What's your reason for joining tshirtslayer?:

How did you find out about TShirtSlayer? :

surfing the web for slayer shirts. ;D
This user is having email problems! They might not receive your notifications / messages for now.
Last logged in

3 weeks 4 days ago

Upload stats

| Count | Type |
| --- | --- |
| 8 | TShirt or Longsleeve |
| 10 | Tape / Vinyl / CD / Recording etc |
| 4 | Patch |
| 17 | Other Collectable |
| 10 | Battle Jacket |

Upload trade status

| Count | Type |
| --- | --- |
| 2 | Trade Only |
| 1 | Sale or Trade |
| 46 | Not for sale or trade |

Bands uploaded

| Count | Band |
| --- | --- |
| 14 | Kreator |
| 13 | Iron Maiden |
| 12 | Sodom |
| 10 | Voivod |
| 9 | Venom |
| 9 | Destruction |
| 9 | Anthrax |
| 8 | Ghoul |
| 7 | Onslaught |
| 7 | Nocturnal |
| 7 | Coroner |
| 7 | Flotsam And Jetsam |
| 6 | Midnight |
| 6 | Tank |
| 6 | Death |
| 5 | Morbid Saint |
| 5 | Megadeth |
| 5 | Celtic Frost |
| 4 | Hirax |
| 4 | Nuclear Assault |
| 4 | Wehrmacht |
| 3 | Motörhead |
| 3 | Bathory |
| 3 | Nifelheim |
| 3 | Hallows Eve |
| 3 | Maiden |
| 3 | Sepultura |
| 3 | Sacred Reich |
| 3 | Bolt Thrower |
| 3 | Speedwolf |
| 3 | Pestilence |
| 3 | Carnivore |
| 2 | D.R.I. |
| 2 | Overkill |
| 2 | Suicidal Tendencies |
| 2 | Exumer |
| 2 | Saint Vitus |
| 2 | Vio-Lence |
| 2 | Exodus |
| 1 | Inepsy |
| 1 | Razor |
| 1 | Scimitar |
| 1 | Black Metal |
| 1 | Deströyer 666 |
| 1 | Cold Steel For An Iron Age |
| 1 | Deicide |
| 1 | Biermacht |
| 1 | DAYGLO ABORTIONS |
| 1 | Metal Church |
| 1 | Acid Witch |
| 1 | Sacred Reich - Surf Nicaragua |
| 1 | Toxic Holocaust |
| 1 | Agent Steel |
| 1 | Mayhem |
| 1 | Entombed |
| 1 | Massacre |
| 1 | Deathcrush |
| 1 | Inquisition |
| 1 | Atheist |
| 1 | Bootleg |
| 1 | Aura Noir |
| 1 | Napalm Death |
| 1 | Angel Witch |
| 1 | Abigail |
| 1 | Municipal Waste |
| 1 | Autopsy |
| 1 | Cancer |
| 1 | Dark Angel |
| 1 | Thrash |
| 1 | Slayer |
| 1 | Endless Pain |
| 1 | Party |
| 1 | Bulldozer |
| 1 | Speed Metal |
| 1 | Nasty Savage |
| 1 | Nunslaughter |

Show all bands

Member for

7 years 10 months

Is following...


Freyjawulf, beerdozer85, 90MaidenFan, German Motorfuker, Doktor Kananga, unwhite, HellBentForLeather, Hadrianblackthr..., puvums, deathcrusher, officernice, Pentograham, GREENSTAR, Charogner, OSDMNICHOLAS, Failure4Gods, pitstopchr, PizzaMosh420, Thrasher Ralle, Laoch, filthyphill, DragonSlayer 666, IronBound5, slaytanic1, MetalWarrior, Ironbound, Metalqueen, CannaDeath, JUANTHRASH, J.j. Ratte, HellMyth, werewolf of thrash, Thrasher_flo, HeavyTony, Nostias, atrophythrasher, ChlydeOfFire, Plague, Mental-Vortex, Hárbarðr, tatteredremnants, necromancer_, VisualAggression, ArchDaemon666, micHELLe, kcasey, Congelamento, VIDA, ManOboy, kertalaaki, Bayernpirat, TapMegaDestruction, Jesse95, Porkchop the great, ToxikAssault, GREXUMER, Augurk, ThrashManiac01, NeedToKill, Oby1916, Ana-Starbreaker, NISSE666, SAATANANVITTU, Blüdrayne, Croby