icedragon1415
Trade history
0 items received from others
This member does not have any trade history.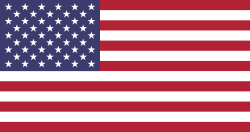 About
Tell us about yourself?:

I like all 80s hard rock and metal bands.

What's your reason for joining tshirtslayer?:

Do you goto any festivals or shows?:

Yes i go to shows almost every weekend.

Favourite album ?:

Wild frontier- Gary Moore

Which bands are you into?:

How did you find out about TShirtSlayer? :

Looking at battle jackets on google.

Last Seen Wearing

I have not marked anything as currently worn yet! sorry!
Upload stats

Upload trade status

| Count | Type |
| --- | --- |
| 7 | Not for sale or trade |

Bands uploaded

| Count | Band |
| --- | --- |
| 2 | Oblivion Myth |
| 2 | Picture |
| 2 | Iron Maiden |
| 2 | Anthrax |
| 1 | Fishbone |
| 1 | Beowulf |
| 1 | Gotham City |
| 1 | Slauter Xstroyes |
| 1 | Nuclear Assault |
| 1 | David Lee Roth |
| 1 | Balaam And The Angel |
| 1 | Death Wish |
| 1 | Xentrix |
| 1 | Winger |
| 1 | King Diamond |
| 1 | Dream Theater |
| 1 | Liege Lord |
| 1 | Pat Benatar |
| 1 | Magnum |
| 1 | Cacophony |
| 1 | Annihilator |
| 1 | Marillion |
| 1 | Autopsy |
| 1 | Wishbone Ash |
| 1 | Fates Warning |
| 1 | Anacrusis |
| 1 | Vengeance Rising |
| 1 | The Who |
| 1 | Lenny Kravitz |
| 1 | Fleetwood Mac |
| 1 | Genesis |
| 1 | Attack |
| 1 | Skillet |
| 1 | Pink Floyd |
| 1 | Hurricane |
| 1 | XCaliber |
| 1 | FM. Lion. Danger Danger |
| 1 | Overdose |
| 1 | Night Ranger |
| 1 | Mercyful Fate |
| 1 | Faith No More |
| 1 | Angel Dust |
| 1 | Mountain |
| 1 | White Lion |
| 1 | Anvil |
| 1 | Exciter |
| 1 | Detente |
| 1 | W.A.S.P. |
| 1 | Lita Ford |
| 1 | Hanoi Rocks |
| 1 | Cirith Ungol |
| 1 | Necrodeath |
| 1 | Autograph |
| 1 | Femme Fatale |
| 1 | Blind Illusion |
| 1 | Blackfoot |
| 1 | Icon |
| 1 | 38 Special |
| 1 | Pestilence |
| 1 | Babymetal |
| 1 | Limahl |
| 1 | Vandenburg |
| 1 | Holocausto |
| 1 | Omen |
| 1 | Van Halen |
| 1 | Ozzy Osbourne |
| 1 | The Rods |
| 1 | The Police |
| 1 | Kingdom Come |
| 1 | THE CULT |
| 1 | Atheist |
| 1 | D.A.M. |
| 1 | Whiplash |
| 1 | King Kobra |
| 1 | Zebra |
| 1 | The Exploited |
| 1 | Faith Or Fear |
| 1 | Vectom |
| 1 | Mentors. Living Death |
| 1 | Asia |
| 1 | Loudblast |
| 1 | Concrete Sox |
| 1 | Aldo Nova |
| 1 | Onslaught |
| 1 | Damn Yankees |
| 1 | Bull Dozer |
| 1 | Darkness |
| 1 | Oz |
| 1 | Led Zeppelin |
| 1 | Def Leppard |
| 1 | Mantas |
| 1 | 10cc |
| 1 | Kix |
| 1 | Guns N' Roses |
| 1 | Holy Moses |
| 1 | Accusser |
| 1 | Gammacide |
| 1 | Mr. Big |
| 1 | Gary Moore |
| 1 | BEASTIE BOYS |
| 1 | Vinnie Vincent Invasion |
| 1 | Virgin Steele |
| 1 | Duff Mckagan |
| 1 | Jane's Addiciton. Lizzy Borden |
| 1 | Yes |
| 1 | April Wine |
| 1 | Raw Power |
| 1 | Samantha Fox |
| 1 | Misfits |
| 1 | Enuff Z'Nuff |
| 1 | Air Supply |
| 1 | Protector |
| 1 | Mudvayne |
| 1 | Manilla Road |
| 1 | Whitesnake |
| 1 | Warlord |
| 1 | Duran Duran |
| 1 | U.D.O. |
| 1 | Bon Jovi |
| 1 | Hawkwind |
| 1 | Crossfire |
| 1 | Trouble |
| 1 | Elixir |
| 1 | Alcatrazz |
| 1 | Molly Hatchet |
| 1 | English Dogs |
| 1 | Znowhite |
| 1 | Kenny Loggins |
| 1 | Uriah Heep |
| 1 | Cerebral Fix |
| 1 | Dark Wizard |
| 1 | Biscaya |
| 1 | Poison |
| 1 | INXS |
| 1 | Blind Guardian |
| 1 | Angel Witch |
| 1 | Prince |
| 1 | Jag Panzer |
| 1 | ZZ Top |
| 1 | Chakal |
| 1 | Quarterflash |
| 1 | Kansas |
| 1 | Bullet Boys |
| 1 | Dark Angel |
| 1 | DR. Know |
| 1 | Dragon |
| 1 | U2 |
| 1 | Barren Cross |
| 1 | Diamond Head |
| 1 | Wargasm |
| 1 | Juggernaut |
| 1 | Minstry |
| 1 | Faster Pussycat |
| 1 | Axe Victims |
| 1 | Desolation Angels |
| 1 | After The Fire |
| 1 | Holy Terror |
| 1 | Chicago |
| 1 | Dragonforce |
| 1 | Viking |
| 1 | Pretty Boy Floyd |
| 1 | Warlock |
| 1 | Deep Purple |
| 1 | Celtic Frost |
| 1 | Blessed Death |
| 1 | Pretenders |
| 1 | M.O.D. |
| 1 | Aerosmith |
| 1 | Death Angel |
| 1 | Warhead |
| 1 | Primus |
| 1 | Madam X |
| 1 | Britny Fox |
| 1 | Helstar |
| 1 | Mekong Delta |
| 1 | Vixen |
| 1 | Axel Rudi Pell |
| 1 | The Three Stooges |
| 1 | Dangerous Toys |
| 1 | Electric Sun |
| 1 | Hardline |
| 1 | Queensryche |
| 1 | Iggy Pop And The Stooges |
| 1 | Danzig |
| 1 | Cryptic Slaughter |
| 1 | Vain |
| 1 | Sonata Arctica |
| 1 | Grave Digger |
| 1 | Destruction |
| 1 | Hexx |
| 1 | XTC |
| 1 | MSG |
| 1 | Cinderella |
| 1 | Carnivore |
| 1 | Voi-lence |
| 1 | Stryper |
| 1 | Mama's Boys |
| 1 | Crimson Glory |
| 1 | Artch |
| 1 | Anvil Bitch |
| 1 | Hexenhaus |
| 1 | Napalm Death |
| 1 | Billy Idol |
| 1 | Heir Apparent |
| 1 | Maltese Falcon |
| 1 | Tears For Tears |
| 1 | Watchtower |
| 1 | Blue Ouster Cult |
| 1 | Dio |
| 1 | Prong |
| 1 | Necrophagia |
| 1 | Accept |
| 1 | Mortal Sin |
| 1 | Ostrogoth |
| 1 | Cold Chisel |
| 1 | Krokus |
| 1 | UFO |
| 1 | Hirax |
| 1 | Deicide |
| 1 | Coney Hatch |
| 1 | Jefferson Airplane |
| 1 | Foghat |
| 1 | Cities |
| 1 | Dream Death |
| 1 | The Angels |
| 1 | Obituary |
| 1 | Bonfire |
| 1 | Faithful Breath |
| 1 | House Of Lords |
| 1 | Anthem. Avivator |
| 1 | Nasty Savage |
| 1 | Frehleys Comet |
| 1 | Exodus |
| 1 | Hallows Eve |
| 1 | Pixies |
| 1 | Heathen |
| 1 | Doro |
| 1 | Exumer |
| 1 | Evil Dead |
| 1 | Children Of Bodom |
| 1 | Killer Dwarfs |
| 1 | Cheap Trick |
| 1 | Forbidden |
| 1 | Testament |
| 1 | Warrant |
| 1 | Manfred Mann's Earth Band |
| 1 | Bad Company |
| 1 | Chastain |
| 1 | Blue Murder |
| 1 | Alias |
| 1 | Kreator |
| 1 | Heart |
| 1 | Battleaxe |
| 1 | The Kinks |
| 1 | Agnetz |
| 1 | Paradox |
| 1 | Andrew W.k. |
| 1 | Violent Force |
| 1 | Pretty Maids |
| 1 | Voivod |
| 1 | Agent Steel |
| 1 | Gwar |
| 1 | Vardis |
| 1 | Dethklok |
| 1 | Living Colour |
| 1 | Bang Tango |
| 1 | D.R.I. |
| 1 | Warbringer |
| 1 | Nazareth |
| 1 | Loverboy |
| 1 | Journey |
| 1 | Grim Reaper |
| 1 | Warfare |
| 1 | Mad Butcher |
| 1 | AXE |
| 1 | Type O Negative |
| 1 | Yngwie J. Malmsteen |
| 1 | Bonham |
| 1 | Giant |
| 1 | Jasmine Cain |
| 1 | Pentagram |
| 1 | Metallica |
| 1 | AC/DC |
| 1 | Assassin |
| 1 | Adramelch |
| 1 | Laaz Rockit |
| 1 | Helloween |
| 1 | Death |
| 1 | Heavens Gate |
| 1 | Venom |
| 1 | Motörhead |
| 1 | Frank Zappa |
| 1 | Cloven Hoof |
| 1 | Coroner |
| 1 | Virus |
| 1 | Michael Bolton |
| 1 | Santana |
| 1 | Iron Angel |
| 1 | Killer |
| 1 | 44 Magnum |
| 1 | Pantera |
| 1 | Eric Clapton |
| 1 | Firstryke |
| 1 | Giuffria |
| 1 | Ambrosia |
| 1 | Vicious Rumors |
| 1 | Mötley Crüe |
| 1 | Mordred |
| 1 | Quartz |
| 1 | Leatherwolf |
| 1 | Armored Saint |
| 1 | Blood Feast |
| 1 | Purgatory |
| 1 | Manowar |
| 1 | Meat Loaf |
| 1 | Foreigner |
| 1 | Corrosion Of Conformity |
| 1 | Messiah |
| 1 | 220 Volt |
| 1 | Joan Jett And The Blackhearts |
| 1 | Boston |
| 1 | Blitzkrieg |
| 1 | Infernal Majesty |
| 1 | Demon |
| 1 | The Tubes |
| 1 | Nirvana |
| 1 | X Japan |
| 1 | Electric Light Orchestra |
| 1 | Axe Master |
| 1 | Bathory |
| 1 | Queen |
| 1 | Megadeth |
| 1 | Judas Priest |
| 1 | Powermad |
| 1 | Pink Cream 69 |
| 1 | Killswitch Engage |
| 1 | Dead Kennedys |
| 1 | Candlemass |
| 1 | Grinder |
| 1 | Sadus |
| 1 | L.A. Guns |
| 1 | Jethro Tull |
| 1 | Deathrow |
| 1 | White Zombie |
| 1 | TNT |
| 1 | Toto |
| 1 | Dire Straits |
| 1 | Zoetrope |
| 1 | Hellion |
| 1 | Axxis |
| 1 | Nightwish |
| 1 | Grand Funk Railroad |
| 1 | Butthole Surfers |
| 1 | Crystal Knight |
| 1 | Morbid Angel |
| 1 | Witchfinder General |
| 1 | Kiss |
| 1 | Black Sabbath |
| 1 | Attomica |
| 1 | Peter Frampton |
| 1 | Loudness |
| 1 | Discharge |
| 1 | Flotsam And Jetsam |
| 1 | Holosade |
| 1 | Nifelheim |
| 1 | Thor |
| 1 | Y&T |
| 1 | Atrophy |
| 1 | Meliah Rage |
| 1 | T.S.O.L. |
| 1 | D-A-D |
| 1 | Fastway |
| 1 | Holocaust |
| 1 | Fifth Angel |
| 1 | Gravestone |
| 1 | Overkill |
| 1 | Dinosaur Jr |
| 1 | Atomkraft |
| 1 | EXE |
| 1 | Possessed |
| 1 | LYNYRD SKYNYRD |
| 1 | Metal Church |
| 1 | Alice Cooper |
| 1 | Acid Reign |
| 1 | Jason Newsted |
| 1 | Melvins |
| 1 | Dokken |
| 1 | Artillery |
| 1 | Keel |
| 1 | Quiet Riot |
| 1 | Girlschool |
| 1 | Helix |
| 1 | Excel |
| 1 | Piledriver |
| 1 | Disturbed |
| 1 | Honeymoon Suite |
| 1 | Blue Cheer |

Show all bands

Last logged in

1 month 1 week ago

Member for

3 years 2 months

Is following...


Princess Scarlet