headbangingmadness
Trade history
2 pending seller/trader reviews
7 great seller/trader reviews
22 items received from others
More info click here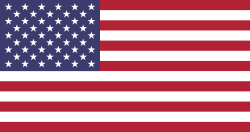 About
Tell us about yourself?:

My name is Scott Shannon and I'm 21 years old. I've always been a huge metalhead since I can remember. Some of my favorite metal genres are OSDM, NWOBHM, and Doom Metal. I'm from Houston, TX and I've been collecting t-shirts my whole life!

My favorite bands currently:

1. Swans
2. Devin Townsend/DTP/DTB/SYL
3. Death Grips
4. Boris
5. Suicide
6. Lightning Bolt
7. Spacemen 3
8. Manilla Road
9. Boredoms
10. My Bloody Valentine
11. The Cure
12. Throbbing Gristle
13. Yellow Swans
14. Hawkwind
15. Yob
16. Big Black
17. Bolt Thrower
18. Inquisition
19. Nokturnal Mortum
20. Have a Nice Life
21. Nine Inch Nails
22. The Goslings
23. Vektor
24. Dismember
25. Sunn O)))
--------------------------------------------------------
* * * * * * PLEASE NOTE THAT I AM A SIZE M * * * * * *
--------------------------------------------------------
* * * * * * * * * * NO BOOTLEGS PLEASE! * * * * * * * * *
--------------------------------------------------------
T-Shirt Wish list:
RHAPSODY - Symphony of Enchanted Lands Long Sleeve
BURZUM - Hvis Lyset Tar Oss Long Sleeve
SODOM-Vintage In The Sign Of Evil
NOCTURNUS-The Key
GORGUTS - The Erosion Of Sanity
MASSACRE - From Beyond Long Sleeve
AUTOPSY - Mental Funeral
ENTOMBED - Left Hand Path Long Sleeve
IMMOLATION - Canadian Possession
ANY BOLT THROWER SHIRT/LONGSLEEVE
DARKTHRONE- Transilvanian Hunger Long Sleeve
KREATOR/VOIVOD- Blind Faith Tour 1987
AUTOPSY- Severed Survival
NARGAROTH- Herbstleyd
IMMORTAL- Pure Holocaust Longsleeve
MARDUK- Those Of The Unlight Longsleeve
DISMEMBER- Like An Everflowing Stream Longsleeve (any version)
AMORPHIS- Thousand Lakes Longsleeve
GRAVE- You'll Never See
PESTILENCE- Testimony European Tour Longsleeve
EMPEROR- Anthems Longsleeve
DESTRÖYER 666- Unchain The Wolves Longsleeve
ANY TYPE O NEGATIVE SHIRT/LONGSLEEVE
NAPALM DEATH- CAMPAIGN FOR MUSICAL DESTRUCTION TOUR LONGSLEEVE

--------------------------------------------------------
Patch Wish List:
ANTHRAX - Spreading The Disease
ATHEIST - Piece Of Time
ATROPHY- Socialized Hate
BATHORY- Black Metal Hordes Stripe
BENEDICTION- Transcend The Rubicon
BOLT THROWER - Cenotaph Shield
CANCER- Death Shall Rise
DARKTHRONE - A Blaze In The Northern Sky
DARK ANGEL- Mini Logo
DEATH - Human
EMPEROR- In The Nightside Eclipse
ENTOMBED - Left Hand Path Circle
EXUMER - Possessed by Fire
HEAVY LOAD- Metal Conquest
JUDAS PRIEST- Painkiller
MALEVOLENT CREATION - The Ten Commandments
MASTER- On The Seventh Day
MEGADETH - Rust In Peace
NUCLEAR ASSAULT - Survive
OVERKILL- Red Under The Influence
PESTILENCE - Consuming Impulse (White Background)
PESTILENCE- Testimony of The Ancients Circle
RAINBOW- Rising Stripe
RAVEN- All For One Triangle
RUNNING WILD- Death or Glory Stripe
SADUS - Swallowed In Black
SEPULTURA- Schizophrenia
SINISTER - CROSS THE STYX
SUICIDAL TENDENCIES- Logo Stripe
VENOM- Welcome To Hell Stripe
VOIVOD- Angel Rat
WINTERSUN - Time I
WITCHFYNDE- Give Em Hell

--------------------------------------------------------
Back Patch Want List:
VOIVOD- Dimensions Hatross
NUCLEAR ASSAULT- Handle With Care
HELLOWEEN- Keeper of The Seven Keys Pt. 1
RUNNING WILD- Death or Glory
TESTAMENT- The Legacy
SODOM- Agent Orange
SODOM- Persecution Mania
MEGADETH- Rust in Peace
JUDAS PRIEST- Ram It Down
SEPULTURA- Arise
DISMEMBER- Indecent And Obscene
DIO- Dream Evil
CANCER- Death Shall Rise
TYPE O NEGATIVE- 1313
KREATOR- Terrible Certainty
DESTRUCTION- The Mad Butcher
METAL CHURCH- Fake Healer
PROTECTOR- Misanthropy
PESTILENCE- Consuming Impulse
ATROPHY- Socialised Hate
OVERKILL- Taking Over
KING DIAMOND- Abigail
FORBIDDEN- Twisted Into Form
AUTOPSY- Severed Survival
AUTOPSY- Mental Funeral
--------------------------------------------------------
I DO NOT DO BUSINESS WITH THE FOLLOWING PEOPLE:
EisbeinEisbein
Apex Vikernes
Alan Hernandez

What's your reason for joining tshirtslayer?:

to share my shirts and patches and to also buy more shirts and patches

Do you goto any festivals or shows?:

Bands I've seen live:

Abysmal Dawn
Acid King
Acid Mothers Temple
Aeon
Allegaeon
All Souls
Angelcorpse
Anialator
Antichrist
Apocalyptic
Arkhon Infaustus
Ascended Dead
Autopsy
Avenged Sevenfold
Behemoth
Behexen
Bestial Evil
Between The Buried And Me
Black Anvil
Black Crown Initiate
Blaspherian
The Black Dahlia Murder
Blind Guardian
Blood Incantation
Blood Of An Outlaw
Bölzer
Boris
Candlemass
Cannibal Corpse (X3)
Captain Beyond
Cauldron
Children of Bodom
Clan of Xymox
Clutch
Coven
Cripple Bastards
Cro-Mags
Cryptopsy (X3)
Curse Mackey
Dance With The Dead
Dawn Of Dissolution (X4)
Deafheaven
Death Angel
Death Grips
Decoded Feedback
Decrepit Birth (X3)
Deicide
Devin Townsend Project (X2)
Diamond Head
Disentomb
Drab Majesty
D.R.I.
Durian
Dying Fetus (X2)
Elder
Elton John
Embalmer
Endon
Enemy Soil
Enforcer
Enterprise Earth
Exhumed
Exmortus
Exodus
Expander
Eyehategod (X2)
The Faceless
Fallujah (X2)
Father Befouled
Fear Factory (X2)
Fórn
Full Of Hell
Funeral Ash
Gasp
Goatwhore
Godflesh
God Dethroned
Gojira
Goratory
Gorgasm
GosT (X2)
Grave Digger
Green As Emerald
Guns N Roses
Hades Archer
Helmet
Horrendous
Horrible Earth
Immolation
Imprecation
Inquisition (X2)
Insect Warfare
Integrity
Iron Reagan (X2)
Kendrick Lamar
Khemmis
Kiss
Korn
Kreator
Lord Gore
Macabre
Malevolent Force (X2)
Malignancy
Manilla Road
Mantar
Mastema (X2)
Master's Hammer
Mayhem
Megadeth
(the) Melvins
Metal Church
Midnight
Militia
Miss May I
Morbid Angel (X2)
Morbid Saint
Morbosidad
Morta Skuld
Mötley Crüe
Napalm Death
Necropsy
Ne Obliviscaris
Nile (X2)
Nocturnus
Nonpoint
Obituary (X2)
The Obsessed
October Tide
Omnium Gatherum
Origin (X3)
Overkill (X2)
Ozzy Osbourne
Perdition Temple
Perturbator
Pessimist
Petrification
Phobia
Pig Destroyer
Pinkish Black
A Place to Bury Strangers
Power Trip
Prettiest Eyes
Primitive Man
Ptahil
Revenge
Rings of Saturn
Riot
Ritual Necromancy
Rivers of Nihil
The Ruins of Beverast
Rush
Sacrocurse
Sadistic Intent
Sargeist
Satanick Goat Ritual
Satyricon
Scorched
Secret Sands
Shattered Sun
Shining
Sinister
Sinmara
Skeletal Remains
Skillet
Slayer
Sleep (X2)
Soilwork
Sonata Arctica
Stimulant
Styx
Suffocation (X2)
Suicide Silence
Testament
Texas Massacre
Thantifaxath
Today is the Day
Torture Rack
Toxic Shock
Tribulation
The True Mortem
Twenty One Pilots
Tyr
UADA
Ufomammut
Uncleansed (X3)
Uniform
USA/Mexico
Vader
Violation Wound
Virulent (X3)
Viscera Infest
Visceral Disgorge
Voivod
Volahn
Warbringer
Wayfarer
Within The Ruins
Wormrot
The Zenith Passage
4Arm

Favourite album ?:

Devin Townsend Project- Deconstruction

Which bands are you into?:

How did you find out about TShirtSlayer? :

I saw it as a good site to get patches on reddit.
Upload stats

| Count | Type |
| --- | --- |
| 94 | TShirt or Longsleeve |
| 97 | Tape / Vinyl / CD / Recording etc |
| 36 | Patch |
| 3 | Other Collectable |
| 5 | Battle Jacket |

Upload trade status

| Count | Type |
| --- | --- |
| 7 | Trade Only |
| 1 | Sold |
| 1 | Sale or Trade |
| 24 | Sale only |
| 202 | Not for sale or trade |

Bands uploaded

| Count | Band |
| --- | --- |
| 12 | Manilla Road |
| 12 | Bolt Thrower |
| 11 | Morbid Angel |
| 10 | Cannibal Corpse |
| 8 | Iron Maiden |
| 7 | Judas Priest |
| 7 | Overkill |
| 7 | Napalm Death |
| 7 | Nuclear Assault |
| 7 | Immolation |
| 7 | Voivod |
| 7 | Sepultura |
| 7 | Sodom |
| 6 | Nargaroth |
| 6 | Testament |
| 6 | Blind Guardian |
| 6 | Dark Angel |
| 6 | Slayer |
| 6 | Autopsy |
| 6 | Nile |
| 6 | Children Of Bodom |
| 6 | Summoning |
| 6 | Megadeth |
| 6 | Death |
| 5 | Vektor |
| 5 | Motörhead |
| 5 | Mayhem |
| 5 | Inquisition |
| 5 | Morbid Saint |
| 5 | Helloween |
| 5 | Caladan Brood |
| 5 | Kreator |
| 5 | Dismember |
| 5 | Burzum |
| 5 | Possessed |
| 5 | Enslaved |
| 5 | Destruction |
| 5 | Venom |
| 5 | Atheist |
| 5 | Desaster |
| 4 | Midnight |
| 4 | Deicide |
| 4 | Wintersun |
| 4 | Nunslaughter |
| 4 | Bathory |
| 4 | Exodus |
| 3 | Power Trip |
| 3 | Wehrmacht |
| 3 | Perdition Temple |
| 3 | Strapping Young Lad |
| 3 | Razor |
| 3 | King Diamond |
| 3 | Gorguts |
| 3 | Type O Negative |
| 3 | Running Wild |
| 3 | Fear Factory |
| 3 | Sleep |
| 3 | Metallica |
| 3 | Absu |
| 3 | Amorphis |
| 2 | Goatpenis |
| 2 | Candlemass |
| 2 | Cattle Decapitation |
| 2 | Graveland |
| 2 | Enforcer |
| 2 | Cauldron |
| 2 | Agalloch |
| 2 | Sacrocurse |
| 2 | Grave Digger |
| 2 | Darkthrone |
| 2 | Emperor |
| 2 | Impaled Nazarene |
| 2 | Behemoth |
| 2 | Acid Witch |
| 2 | Entombed |
| 2 | Kyuss |
| 2 | Amon Amarth |
| 2 | Origin |
| 2 | Demonic Christ |
| 2 | Fallujah |
| 1 | Blasphemy |
| 1 | Proclamation |
| 1 | Mortician |
| 1 | Septic Death |
| 1 | Anal Cunt |
| 1 | Pseudogod |
| 1 | ZZ Top |
| 1 | Celtic Frost |
| 1 | Hate |
| 1 | Rings Of Saturn |
| 1 | Godsmack |
| 1 | Virulent |
| 1 | Cryptopsy |
| 1 | HATE ETERNAL |
| 1 | Saor |
| 1 | Staind |
| 1 | Nocturnus |
| 1 | Dawn |
| 1 | Van Halen |
| 1 | Hibria |
| 1 | Sinister |
| 1 | Shinedown |
| 1 | Death Grips |
| 1 | HIGH ON FIRE |
| 1 | P.0.D. |
| 1 | Decrepit Birth |
| 1 | Incantation |
| 1 | W.A.S.P. |
| 1 | Marduk |
| 1 | Morbosidad |
| 1 | Deiphago |
| 1 | 1349 |
| 1 | Cirith Ungol |
| 1 | Uncleansed |
| 1 | Deströyer 666 |
| 1 | Judas Iscariot |
| 1 | The Cure |
| 1 | Devin Townsend Project |
| 1 | Kataklysm |
| 1 | Suicide |
| 1 | Beherit |
| 1 | Acid Bath |
| 1 | Krisiun |
| 1 | Mefisto |
| 1 | Siouxsie And The Banshees |
| 1 | Abazagorath |
| 1 | Acid King |
| 1 | Saint Vitus |
| 1 | The Sisters Of Mercy |
| 1 | Carcass |
| 1 | Agent Steel |
| 1 | Exhumed |
| 1 | Lost Horizon |
| 1 | D.R.I. |
| 1 | Pink Floyd |
| 1 | Alestorm |
| 1 | The Faceless |
| 1 | Num Skull |
| 1 | Grotesque Organ Defilement |
| 1 | Aeon |
| 1 | Mercyful Fate |
| 1 | Black Sabbath |
| 1 | Beyond Creation |
| 1 | October 31 |
| 1 | Sabaton |
| 1 | Agoraphobic Nosebleed |
| 1 | Black Witchery |
| 1 | Ghost Bath |
| 1 | Pagan Altar |
| 1 | AC/DC |
| 1 | Merciless |

Show all bands

Last logged in

1 week 4 days ago

Member for

6 years 6 months

Is following...


Nater90, God_of_emptiness93, ToxicThrasher666, exumer_09, DethronedEmperor23, DoctorDeath, southerncrossripper, CasketKrusher