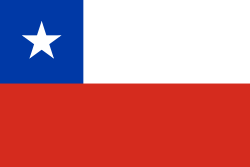 Hárbarðr
Primary tabs

Hárbarðr
is a TSS Supporter!

About
Tell us about yourself?:

I'm a chilean metalhead of Italian ancestry who likes many kinds of metal, and beer.
-

WANTLIST:

Running Wild - Branded and Exiled old embroidered patch
Storm - Nordavind old shirt
Blind Guardian - Battalions of Fear/Follow the Blind old white shirt
Manowar - Into Glory Ride old woven patch (any border)
Sabbat - Kamikaze Black Metal Bombers over America 2013 tourshirt

If you happen to have any of these items, do not hesitate to pm me!

What's your reason for joining tshirtslayer?:

My previous (as near as makes no difference) 1 year old account decided it didn't want to exist anymore, and vanished a couple days ago, so i had to make this new one!

Do you goto any festivals or shows?:

Metal Fest 2012, 2013

Evil Confrontation I (2013), II (2014), III (2018)

+ many "normal" gigs.

Which bands are you into?:

How did you find out about TShirtSlayer? :

Can't remember, should have been googling "battle jacket".
Member for

9 years 2 weeks

Last logged in

1 day 5 hours ago