Hárbarðr

Hárbarðr
is a TShirtSlayer supporter and wields the mighty sword!

Trade history
1 pending seller/trader reviews
2 great seller/trader reviews
9 items received from others
More info click here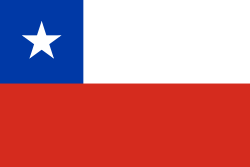 About
Tell us about yourself?:

I'm a chilean metalhead of Italian ancestry who likes many kinds of metal, and beer.
-

WANTLIST:

Helloween - Starlight old woven patch (red border)
Running Wild - Branded and Exiled old embroidered patch
Storm - Nordavind old shirt
Blind Guardian - Battalions of Fear/Follow the Blind old white shirt
Manowar - Into Glory Ride old woven patch (any border)

If you happen to have any of these items, do not hesitate to pm me!

What's your reason for joining tshirtslayer?:

My previous (as near as makes no difference) 1 year old account decided it didn't want to exist anymore, and vanished a couple days ago, so i had to make this new one!

Do you goto any festivals or shows?:

Metal Fest 2012, 2013

Evil Confrontation I (2013), II (2014), III (2018)

+ many "normal" gigs.

Which bands are you into?:

How did you find out about TShirtSlayer? :

Can't remember, should have been googling "battle jacket".
Upload stats

| Count | Type |
| --- | --- |
| 29 | TShirt or Longsleeve |
| 31 | Tape / Vinyl / CD / Recording etc |
| 8 | Patch |
| 5 | Other Collectable |
| 1 | Hooded Top |
| 5 | Battle Jacket |

Upload trade status

| Count | Type |
| --- | --- |
| 79 | Not for sale or trade |

Bands uploaded

| Count | Band |
| --- | --- |
| 10 | Blind Guardian |
| 7 | Bathory |
| 7 | Burzum |
| 7 | Kampfar |
| 6 | Bolt Thrower |
| 6 | Inquisition |
| 6 | Darkthrone |
| 5 | Mayhem |
| 5 | Moonsorrow |
| 5 | Death |
| 5 | Helloween |
| 5 | Finntroll |
| 5 | Enslaved |
| 5 | Unleashed |
| 5 | Iron Kobra |
| 5 | Gorgoroth |
| 4 | Heidevolk |
| 4 | Venom |
| 4 | Watain |
| 4 | Tankard |
| 4 | Autopsy |
| 4 | Nifelheim |
| 4 | Cruachan |
| 4 | Dismember |
| 4 | Skyclad |
| 4 | Storm |
| 4 | Mortiis |
| 4 | Amorphis |
| 4 | Midnight |
| 4 | Satyricon |
| 4 | Horna |
| 4 | Manegarm |
| 4 | Iron Maiden |
| 3 | Helvetets Port |
| 3 | Windir |
| 3 | Hällas |
| 3 | Carcass |
| 3 | Obituary |
| 3 | Taake |
| 3 | Tyr |
| 3 | Tsjuder |
| 3 | Entombed |
| 3 | Immortal |
| 3 | Exciter |
| 3 | Ensiferum |
| 3 | Nocturnal |
| 3 | Temnozor |
| 3 | Grave |
| 3 | Gorguts |
| 3 | Living Death |
| 3 | Enforcer |
| 3 | Kroda |
| 3 | Menhir |
| 3 | Asphyx |
| 3 | Korpiklaani |
| 3 | Falkenbach |
| 3 | Isengard |
| 3 | Atlantean Kodex |
| 3 | Arkona |
| 2 | Blizzard |
| 2 | Stratovarius |
| 2 | Dead Lord |
| 2 | Dødheimsgard |
| 2 | Venenum |
| 2 | Oz |
| 2 | Kreator |
| 2 | King Diamond |
| 2 | Carnage |
| 2 | Mercyful Fate |
| 2 | Ulver |
| 2 | Ketzer |
| 2 | Manilla Road |
| 2 | Black Magick SS |
| 2 | Destruction |
| 2 | Witching Hour |
| 1 | Benediction |
| 1 | Ride For Revenge |
| 1 | Amon Amarth |
| 1 | Mjöllnir |
| 1 | Sodom |
| 1 | Annihilator |
| 1 | Anthrax |
| 1 | Forbidden |
| 1 | Judas Priest |
| 1 | Running Wild |
| 1 | Sortilegia |
| 1 | Torture Chain |
| 1 | Rush |
| 1 | Heavy Load |
| 1 | Summoning |
| 1 | Torturium |
| 1 | Absu |
| 1 | Hedge Wizard |
| 1 | Negative Plane |
| 1 | Opeth |
| 1 | Motörhead |
| 1 | Overkill |
| 1 | Division Speed |
| 1 | Vintersorg |
| 1 | S.d.i. |
| 1 | Exodus |
| 1 | Sabbat (UK) |
| 1 | Nuclear Assault |
| 1 | Metalucifer |
| 1 | Sdi |
| 1 | Slayer |
| 1 | Thor |
| 1 | Vemod |
| 1 | Thangorodrim |
| 1 | Caladan Brood |
| 1 | Satan |
| 1 | Borknagar |
| 1 | Heavens Gate |
| 1 | Ekron Cult |
| 1 | Violent Force |
| 1 | Manowar |
| 1 | Blazon Stone |
| 1 | Pantera |
| 1 | Procession |
| 1 | TShirtSlayer |
| 1 | Razor |
| 1 | Bekëth Nexëhmü |
| 1 | Sabbat |
| 1 | Dark Angel |
| 1 | Cruel Force |
| 1 | Breitenhold |

Show all bands

Last logged in

2 days 8 hours ago

Member for

8 years 1 month

Is following...


Harker, PURGAS, baeldavar, Bloodied-Yet-Unbowed, Casio_Panzer, hiag28, VisualAggression, AbysmalWind, janbant, julius_ebola, LifeOfDeath, meave90, NISSE666, R.J., LaUlvenDrepe, IronMason, Bayernpirat, FarFarNorth, ShieldbitersValhalla, DeathFuckinMetal