Guttural_Disgorge
Trade history
0 items received from others.
This member does not have any trade history.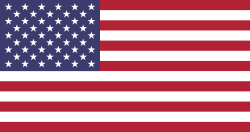 About
Tell us about yourself?:

I'm Nathan, brutal death metal, and slamming brutal death metal t shirt collector. I want to continue collecting and set a goal to have 100 brutal death / slam and bdm shirts by the end of next year. I'm at around 70 right now. I'm here to leave comments and make you egotistical metal hoarders happy.

What's your reason for joining tshirtslayer?:

To show tshirtslayer patrons my merch collection, so other fans to see what gems I've found since collecting.

Do you goto any festivals or shows?:

Shows on occasion when I'm not working.

Favourite album ?:

(Guttural secrete - Recreating the stumps)(Agonal Breathing- pure agony)

Which bands are you into?:

How did you find out about TShirtSlayer? :

Actually stumbled upon it, by trying to buy guttural secrete merch.
Last logged in

20 hours 8 min ago

Upload stats

| Count | Type |
| --- | --- |
| 80 | TShirt or Longsleeve |
| 10 | Other Collectable |
| 9 | Hooded Top |

Upload trade status

| Count | Type |
| --- | --- |
| 99 | Not for sale or trade |

Bands uploaded

| Count | Band |
| --- | --- |
| 6 | Epicardiectomy |
| 5 | Cephalotripsy |
| 5 | Guttural Secrete |
| 5 | Abominable Putridity |
| 4 | Syphilic |
| 3 | Extermination Dismemberment |
| 3 | Cerebral Incubation |
| 3 | Mouthing The Offal |
| 3 | Waking The Cadaver |
| 2 | Delusional Parasitosis |
| 2 | Iniquitous Deeds |
| 2 | Arsonists Get All The Girls |
| 2 | Architect Of Dissonance |
| 2 | Ossuary Anex |
| 2 | Disgruntled Anthropophagi |
| 2 | Cranial Engorgement |
| 1 | Traumatomy |
| 1 | Agonal Breathing |
| 1 | Coprocephalic |
| 1 | Flesh Consumed |
| 1 | Darkall Slaves |
| 1 | Flesh Hoarder |
| 1 | Guttural Engorgement |
| 1 | Defeated Sanity |
| 1 | Diphenylchloroarsine |
| 1 | Face Of Oblivion |
| 1 | Embodied Torment |
| 1 | Inhuman Dissiliency |
| 1 | Whore Of Bethlehem |
| 1 | Dragging Entrails |
| 1 | Ingested |
| 1 | Dehumanized |
| 1 | Nephrectomy |
| 1 | Applaud The Impaler |
| 1 | Carnivore Diprosopus |
| 1 | Parasitic Ejaculation |
| 1 | Abhorrent Deformity |
| 1 | Carnifex |
| 1 | Slamentation |
| 1 | Insidious Decrepancy |
| 1 | Pussyshredder |
| 1 | Mark Cooper |
| 1 | Desecrate The Faith |
| 1 | Analepsy |
| 1 | Pusvomit |
| 1 | INCINERATE |
| 1 | Condemned |
| 1 | Parasitic Extirpation |
| 1 | See You Next Tuesday |
| 1 | Operation Cunt Destroyer |
| 1 | Psychosomatic Selfmutilation |
| 1 | Party Cannon |
| 1 | GORTUARY |
| 1 | Gorgasm |
| 1 | Vulvodynia |
| 1 | Abnormal Inhumane |
| 1 | Human Filleted |
| 1 | Kraanium |
| 1 | Septycal Gorge |
| 1 | Defleshed And Gutted |
| 1 | Vulvectomy |
| 1 | Visceral Disgorge |
| 1 | Homicidal Raptus |
| 1 | Acranius |
| 1 | Devour The Unborn |

Show all bands

Member for

11 months 1 week

Is following...


BroodOfHatred, mikeyblastbeats, Gore_Diarrhoea, Benslaminge, LSSAH, disfiguredsidecar, Gutturalsecrete, EngulfingEngorg..., Wyatt Ownby, pungher, Inheritdisease666, hendra, CynicBigFocuz, Morguelord, brutalsadism, MelFromHell, JayGrinder, VoodooChild