Guttural_Disgorge
Trade history
0 items received from others
This member does not have any trade history.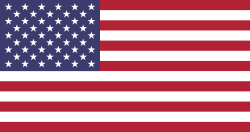 About
Tell us about yourself?:

Brutal death metal, and slamming brutal death metal t shirt collector. I collect designs that appeal to me. Huge Guttural Secrete and Cephalotripsy fan. I dont really sell anything posted, but if the price is right I will consider offers.

What's your reason for joining tshirtslayer?:

To connect with brutal death metal fans, and show what gems I've found since collecting.

Do you goto any festivals or shows?:

Shows on occasion when I'm not working.

Favourite album ?:

(Guttural secrete - Recreating the stumps)

Which bands are you into?:

How did you find out about TShirtSlayer? :

Actually stumbled upon it, by trying to buy guttural secrete merch.
Upload stats

| Count | Type |
| --- | --- |
| 121 | TShirt or Longsleeve |
| 12 | Other Collectable |
| 12 | Hooded Top |

Upload trade status

| Count | Type |
| --- | --- |
| 145 | Not for sale or trade |

Bands uploaded

| Count | Band |
| --- | --- |
| 8 | Epicardiectomy |
| 6 | Guttural Secrete |
| 6 | Cephalotripsy |
| 5 | Cerebral Incubation |
| 5 | Abominable Putridity |
| 4 | Dysentery |
| 4 | Syphilic |
| 4 | Traumatomy |
| 3 | Delusional Parasitosis |
| 3 | Extermination Dismemberment |
| 3 | Waking The Cadaver |
| 3 | Mouthing The Offal |
| 3 | Coprocephalic |
| 2 | Iniquitous Deeds |
| 2 | Flesh Hoarder |
| 2 | Guttural Engorgement |
| 2 | Atoll |
| 2 | Arsonists Get All The Girls |
| 2 | Slamentation |
| 2 | Devourment |
| 2 | Architect Of Dissonance |
| 2 | The Dark Prison Massacre |
| 2 | Ossuary Anex |
| 2 | Kraanium |
| 2 | Disgruntled Anthropophagi |
| 2 | Cranial Engorgement |
| 1 | Flesh Consumed |
| 1 | Darkall Slaves |
| 1 | Mortal Decay |
| 1 | Defeated Sanity |
| 1 | Embludgeonment |
| 1 | Inhuman Dissiliency |
| 1 | Diphenylchloroarsine |
| 1 | Face Of Oblivion |
| 1 | Embodied Torment |
| 1 | Whore Of Bethlehem |
| 1 | Dragging Entrails |
| 1 | Meathook |
| 1 | Hymenotomy |
| 1 | Ingested |
| 1 | Dehumanized |
| 1 | Nephrectomy |
| 1 | Abhorrent Deformity |
| 1 | Applaud The Impaler |
| 1 | Carnivore Diprosopus |
| 1 | Parasitic Ejaculation |
| 1 | Indecent Excision |
| 1 | Insidious Decrepancy |
| 1 | Pussyshredder |
| 1 | Carnifex |
| 1 | Molested Divinity |
| 1 | Analepsy |
| 1 | Mark Cooper |
| 1 | Desecrate The Faith |
| 1 | Decomposition Of Entrails |
| 1 | Despondency |
| 1 | Condemned |
| 1 | Pusvomit |
| 1 | INCINERATE |
| 1 | STAGES OF DECOMPOSITION |
| 1 | See You Next Tuesday |
| 1 | Operation Cunt Destroyer |
| 1 | Parasitic Extirpation |
| 1 | Propitious Vegetation |
| 1 | Espermorragia |
| 1 | Party Cannon |
| 1 | Psychosomatic Selfmutilation |
| 1 | Dark Prison Massacre |
| 1 | Altar |
| 1 | Gorgasm |
| 1 | Vulvodynia |
| 1 | GORTUARY |
| 1 | Engutturalment Cephaloslamectomy |
| 1 | Euphegenia |
| 1 | Human Filleted |
| 1 | Abnormal Inhumane |
| 1 | Anomalistic |
| 1 | CREPITATION |
| 1 | Septycal Gorge |
| 1 | Defleshed And Gutted |
| 1 | Vulvectomy |
| 1 | Colpocleisis |
| 1 | Devour The Unborn |
| 1 | Visceral Disgorge |
| 1 | Homicidal Raptus |
| 1 | Acranius |
| 1 | Necrosadist |
| 1 | Agonal Breathing |
| 1 | Shawn Whitaker |

Show all bands

Last logged in

2 weeks 4 days ago

Member for

2 years 7 months

Is following...


forest johnson, EngorgingGutturals, kyngkash, GrimWoods, Slammingslamman, Play4funalways, NapalmIncinerat..., Reading Steiner, Vegan168, dmale, Slam138, yunglurkin, brodequinick, BroodOfHatred, mikeyblastbeats, Gore_Diarrhoea, Benslaminge, LSSAH, disfiguredsidecar, Gutturalsecrete, EngulfingEngorg..., Wyatt Ownby, pungher, Inheritdisease666, hendra, CynicBigFocuz, Morguelord, brutalsadism, MelFromHell, JayGrinder, VoodooChild