Guttural_Disgorge
Trade history
0 items received from others.
This member does not have any trade history.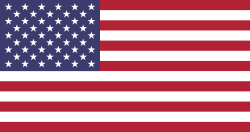 About
Tell us about yourself?:

I'm Nathan, Wisconsin resident, and a die hard slam, death metal, and early deathcore fan. I listen to about 6 to 7 hours of metal a day and after 10 years listening to heavy metal, still not tired of the shredaches. I just recently picked up collecting brutal death / slam merch and wanted to show my small but growing collection to all the metal heads. I want to continue collecting and set a goal to have 100 brutal death / slam shirts by the end of next year. I'm at around 30 right now. All shirts are mine and I wouldn't like then being taken off my page without consent. I wouldn't do that to you. Plain and simple. I'm here to leave comments and make you egotistical metal hoarders happy. I love seeing new designs I haven't seen and love imports. Indonesian, is probably my favorite just because the quality of shirt is so much better than here in the United States. I am looking to buy guttural secrete merch in an XL, also kraanium merch in an XL. If you know anyone who has these bands in my size message me. Cheers from one metal head to another \m/.

What's your reason for joining tshirtslayer?:

To show tshirtslayer patrons my merch collection, so other fans to see what gems I've found since collecting.

Do you goto any festivals or shows?:

Shows on occasion when I'm not working. I've seen a lot of deathcore bands, and a few Australian bands like thy art is murder, Boris the blade, and aversions crown. I've seen early grind core bands like see you next Tuesday and hometown underground band the beholder. (submitting to the masses era) a lot of the shows I've gone to were in Wisconsin my home state.

Favourite album ?:

Guttural secrete - Recreating the stumps

Which bands are you into?:

How did you find out about TShirtSlayer? :

Actually stumbled upon it, by trying to buy guttural secrete merch.
Last logged in

12 hours 6 min ago

Member for

2 months 3 days

Upload stats

| Count | Type |
| --- | --- |
| 32 | TShirt or Longsleeve |
| 5 | Hooded Top |

Upload trade status

| Count | Type |
| --- | --- |
| 37 | Not for sale or trade |

Bands uploaded

| Count | Band |
| --- | --- |
| 5 | Abominable Putridity |
| 3 | Waking The Cadaver |
| 2 | Epicardiectomy |
| 2 | Architect Of Dissonance |
| 2 | Cephalotripsy |
| 1 | Arsonists Get All The Girls |
| 1 | Guttural Secrete |
| 1 | Abhorrent Deformity |
| 1 | Insidious Decrepancy |
| 1 | Pussyshredder |
| 1 | Analepsy |
| 1 | Condemned |
| 1 | See You Next Tuesday |
| 1 | Operation Cunt Destroyer |
| 1 | Party Cannon |
| 1 | Gorgasm |
| 1 | Vulvodynia |
| 1 | Human Filleted |
| 1 | Kraanium |
| 1 | Cranial Engorgement |
| 1 | Septycal Gorge |
| 1 | Devour The Unborn |
| 1 | Visceral Disgorge |
| 1 | Traumatomy |
| 1 | Iniquitous Deeds |
| 1 | Flesh Consumed |
| 1 | Defeated Sanity |
| 1 | Inhuman Dissiliency |

Show all bands

Friends


disfiguredsidecar, Gutturalsecrete, EngulfingEngorg..., Wyatt Ownby, pungher, Inheritdisease666, hendra, CynicBigFocuz, Morguelord, brutalsadism, MelFromHell, JayGrinder, VoodooChild