Grinding_Dekapitator
Trade history
0 items received from others
This member does not have any trade history.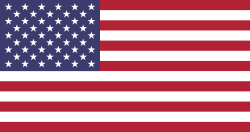 About
Tell us about yourself?:

I'm the dude on the left of the picture :D Thrash/Grinder (and everything in between) Comic Book Loving Drinking Headbanger from Houston!!! three of my most favorite bands are: Sadus, Num Skull and Bathory

What's your reason for joining tshirtslayer?:

on the never ending quest to discover more bands and to talk to like minded people

Do you goto any festivals or shows?:

I have only been to a few small festivals like Goregrowlers Ball, Rites of Darkness II & III and Maryland Death Fest 2013. The Merch was amazing and the people I met there are some of the most down to earth to hang out, get drunk, party and headbang with. I would like to go to a festival in Europe one day.

Which bands are you into?:

How did you find out about TShirtSlayer? :

Last Seen Wearing

I have not marked anything as currently worn yet! sorry!
Upload stats

| Count | Type |
| --- | --- |
| 1 | Tape / Vinyl / CD / Recording etc |
| 1 | Patch |
| 1 | Other Collectable |
| 1 | Battle Jacket |

Upload trade status

| Count | Type |
| --- | --- |
| 4 | Not for sale or trade |

Bands uploaded

| Count | Band |
| --- | --- |
| 1 | Exumer |
| 1 | Dark Angel |
| 1 | Deathrow |
| 1 | Baphomet's Blood |
| 1 | Sacred Reich |
| 1 | Wehrmacht |
| 1 | Gammacide |
| 1 | Hellbastard |
| 1 | Sarcofago |
| 1 | Death Angel |
| 1 | Witchaven |
| 1 | Sacrifice (Can) |
| 1 | Possessed |
| 1 | Coroner |
| 1 | Aura Noir |
| 1 | Hellwitch |
| 1 | Sodom |
| 1 | Rigor Mortis |
| 1 | Hallows Eve |
| 1 | Speedwolf |
| 1 | Blood Feast |
| 1 | Violator |
| 1 | Violent Force |
| 1 | Profanator |
| 1 | Deceased... |
| 1 | Anthrax |
| 1 | Demolition Hammer |
| 1 | Excel |
| 1 | Oath Of Cruelty |
| 1 | Tankard |
| 1 | Holocausto |
| 1 | Mutilator |
| 1 | Termination Force |
| 1 | Ghoul |
| 1 | S.O.D. |
| 1 | Devastation |
| 1 | Bathory |
| 1 | Overkill |
| 1 | D.R.I. |
| 1 | Assassin |
| 1 | HYPNOSIA |
| 1 | Slayer |
| 1 | Cro-mags |
| 1 | Protector |
| 1 | Dekapitator |
| 1 | Bestial Warlust |
| 1 | Sepultura |
| 1 | Nuclear Assault |
| 1 | Nocturnal |
| 1 | Sacrilege |
| 1 | Bolt Thrower |
| 1 | Celtic Frost |
| 1 | Suicidal Tendencies |
| 1 | Voivod |
| 1 | Dead Horse |
| 1 | Numskull |
| 1 | Exodus |
| 1 | Razor |
| 1 | Exhorder |
| 1 | Midnight |
| 1 | Destruction |
| 1 | Sadus |
| 1 | Corrosion Of Conformity |
| 1 | Slaughter (Can) |
| 1 | Toxic Holocaust |
| 1 | Vio-Lence |
| 1 | Morbid Saint |
| 1 | Infernal Majesty |

Show all bands

Last logged in

5 years 3 weeks ago

Member for

5 years 10 months

Is following...


Stormbringer81, Angel Medina, annbathory, Cannibal Lecter, J.j. Ratte, slant, CHAOS AND METAL, ThrashLikeIts86