GabeG951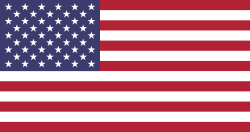 About
Tell us about yourself?:

18 year old dude who listens to anything, from indie pop to goregrind. I have a patch shop called "Purgatory Patches" on Etsy. I have a stupid number of battle vests I am working on.

****** WANT LIST ******

-Official Iron Maiden patches
-An Ampütator patch, preferably official
-Slam patches, preferably official
-Vintage tees, preferably official
-Official tees of obscure bands

****** WANT LIST ******

What's your reason for joining tshirtslayer?:

I want to show off my battle vest when I am done and look at others, maybe show off some other merch too.

Do you goto any festivals or shows?:

YES. Bands I have seen live included...

Enforcer
Warbringer
Obituary
Abbath
Wormhole
Archspire
Inferi
Betraying The Martyrs
Within Destruction (2x)
Bitter End
Ingested
Visceral Disgorge
The Last Ten Seconds of Life
Skull Fist
Abigail Williams
Ghoul
Ghost Bath
Revocation (2x)
Angelmaker
The Black Dahlia Murder
Power Trip (3x)
Red Death
Obedience
Iron Maiden
Starkill
Virvum
Bodysnatcher
The Convulscene
Waking The Cadaver
Saxon
Judas Priest
Rivers of Nihil (2x)
The Raven Age
Alice Cooper
Halestorm
Conjurer (2x)
Red
In Flames
Psychtropic
Midnight
Devil Master
Voivod

and probably way more I am forgetting.

Favourite album ?:

Power Trip - Nightmare Logic

Which bands are you into?:

How did you find out about TShirtSlayer? :

I found this site searching for battle jackets.

Last Seen Wearing

I have not marked anything as currently worn yet! sorry!