etranqui11ity
Trade history
0 items received from others
This member does not have any trade history.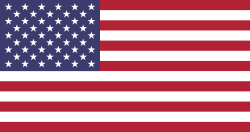 About
What's your reason for joining tshirtslayer?:

I joined T-shirt slayer to show off my shirt and music collection, as well as connecting with people who have similar interests as I do.

Do you goto any festivals or shows?:

I go to good shows that come to town.

Favourite album ?:

I have no favorite album, becuase there are so many great albums in the world.

Which bands are you into?:

How did you find out about TShirtSlayer? :

I've seen cool shirts with links to this site, so I thought I'd check it out and be a part of it.
Member for

5 years 4 months

Last logged in

3 hours 5 min ago

Is following...


Blakkheim, beyondtheradio, TheSabbathsCreed, sepul666, Zastrozzi, svarta_pisten, EnemyOfChristians, Justicerhodes, TrveMalice, Ragnor, franzerk, ohlinmetalworship, frankie530, NordicNoseBleed, Mythologicalmetaller, DisgustingSemla, Fragment, Vinnie, maanelyst, Demens Latro, Wingedassassin, emperialmassacre, kotkamat, kakodaimonos, chaosophia, TheGirlWhoWasDeath, Oggnest, Stone69, sitroMrogiR, Carovoivod, noud85, coldvoid, Stormbringer81, gloriousdeath, Digerdöden, annbathory, DoctorDeath, Tormentor, Draugr, wolfskrieger, Kursk1943, nameless_rites, Black Death Nos..., sadisticsoul666, Leviathan-Imper..., devilplayground, VanDoren, L Torstensson, xenokrist_97, SpineSplitter666, BlackMetalHailey, Rottenprincess, Plague, RogJarl