EscapeTheUnion
Trade history
0 items received from others
This member does not have any trade history.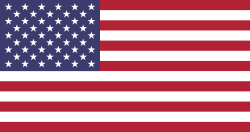 About
What's your reason for joining tshirtslayer?:

To post photos of my vests and shirts and metal items and such....

Do you goto any festivals or shows?:

Ozzfest in 2002, since '07 I've seen these bands live:
Dying Fetus
Skeletonwitch
Kvelertak
Valient Thorr
Coliseum
Burning Love
Goatwhore
Fiend Without A Face (Brent Hinds of Mastodon)
West End Motel (Brent Hinds, again)
Arch Enemy
Possessed
Cephalic Carnage
All That Remains
Between The Buried And Me
Bonded By Blood
Marduk
Logical Nonsense
Revocation
Thrones
Torture Victim x3
Impaled Offering x3
Loknar x4
Tenderizor x2
Leeches of Lore x3
Powerglove
Devildriver
Fleshgod Apocalypse
Keep of Kalessin
Neuraxis
Havok
Forbidden
Cthonic
Kataklysm
Exhumed
Orange Goblin
Gates of Slumber
Kylesa
Torche x2
Howl x2
Danzig
Big Business
Saviours x2
Fight Amp
Weedeater x3
Zoroaster
Job For A Cowboy x2
Horse The Band x2
As Blood Runs Black x2
Through The Eyes Of The Dead x3
The Black Dahlia Murder
Six Feet Under
Oceano
Whitechapel (fucking Horrible)
Hate
Belphegor
Amon Amarth
Red Fang
Suspended x7
Blind Guardian
Holy Grail x2
Toxic Holocaust x2
White Wizzard
Beneath The Massacre
Ion Dissonance
Kyuss
The Sword
Monstro
Deforme
Ultimatum
High On Fire
Naam

Favourite album ?:

Black Sabbath - self titled & master of reality, Dissection - The Somberlain

How did you find out about TShirtSlayer? :

Found the website by accident while searching online for patch distributors

Last Seen Wearing

I have not marked anything as currently worn yet! sorry!
Upload stats

| Count | Type |
| --- | --- |
| 1 | Other Collectable |
| 9 | Battle Jacket |

Upload trade status

| Count | Type |
| --- | --- |
| 2 | Sale only |
| 8 | Not for sale or trade |

Bands uploaded

| Count | Band |
| --- | --- |
| 5 | Candlemass |
| 5 | Watain |
| 4 | Grim Reaper |
| 4 | Hellhammer |
| 4 | Black Sabbath |
| 4 | Emperor |
| 4 | Satanic Warmaster |
| 4 | Nunslaughter |
| 4 | Keep Of Kalessin |
| 3 | Belphegor |
| 3 | Venom |
| 3 | Morbid Angel |
| 3 | Bathory |
| 3 | Judas Priest |
| 3 | Skeletonwitch |
| 2 | Unearth |
| 2 | Dread |
| 2 | Immortal |
| 2 | At The Gates |
| 2 | Slayer |
| 2 | Vader |
| 2 | Obituary |
| 2 | Kataklysm |
| 2 | Exodus |
| 2 | Toxic Holocaust |
| 2 | Dissection |
| 2 | Behemoth |
| 2 | Coven |
| 2 | Mayhem |
| 2 | Beherit |
| 2 | Suffocation |
| 2 | Xasthur |
| 2 | Razor |
| 2 | Marduk |
| 2 | Carnivore |
| 2 | ARCHGOAT |
| 2 | Suspended |
| 2 | Six Feet Under |
| 2 | Eyehategod |
| 2 | Hooded Menace |
| 1 | Gospel Of The Horns |
| 1 | Agathocles |
| 1 | Dimmu Borgir |
| 1 | Funeral Mist |
| 1 | Deströyer 666 |
| 1 | Unholy |
| 1 | Naam |
| 1 | Sunn O))) |
| 1 | Count Raven |
| 1 | Abigor |
| 1 | Storm |
| 1 | Zyklon |
| 1 | My Dying Bride |
| 1 | God Dethroned |
| 1 | Aldebaran |
| 1 | Black Pyramid |
| 1 | Leviathan |
| 1 | EMBALMER |
| 1 | King Diamond |
| 1 | Mount Cairn |
| 1 | Benumb |
| 1 | Witchfynde |
| 1 | Borknagar |
| 1 | Black Funeral |
| 1 | Proclamation |
| 1 | Katatonia |
| 1 | Bedemon |
| 1 | Abolishment Of Flesh |
| 1 | Pantera |
| 1 | Isengard |
| 1 | Jag Panzer |
| 1 | Ribspreader |
| 1 | Doomriders |
| 1 | Torture Victim |
| 1 | Acheron |
| 1 | Bal-Sagoth |
| 1 | Weapon |
| 1 | Immolation |
| 1 | Dio |
| 1 | Decrepit |
| 1 | Griftegard |
| 1 | Goat Vulva |
| 1 | Warlock |
| 1 | Bestial Holocaust |
| 1 | Trouble |
| 1 | Satyricon |
| 1 | Priestess |
| 1 | The Crown |
| 1 | Hate |
| 1 | Rotting Christ |
| 1 | Doom |
| 1 | Nattefrost |
| 1 | Electric Wizard |
| 1 | Leather Vest |
| 1 | Setherial |
| 1 | Frightmare |
| 1 | Therion |
| 1 | Darkthrone |
| 1 | Saxon |
| 1 | Old Man's Child |
| 1 | Blasphemophagher |
| 1 | Winter |
| 1 | Assassin |
| 1 | Burzum |
| 1 | Evile |
| 1 | Dodsferd |
| 1 | Exhumed |
| 1 | Saint Vitus |
| 1 | Nevermore |
| 1 | Gorgoroth |
| 1 | Nile |
| 1 | Fimbulwinter |
| 1 | Raven |
| 1 | Pentagram |
| 1 | Massacre |
| 1 | Neurosis |
| 1 | Blind Guardian |
| 1 | Nargaroth |
| 1 | Possessed |
| 1 | Angel Witch |
| 1 | Death SS |
| 1 | Municipal Waste |
| 1 | Behexen |
| 1 | Death |
| 1 | Reverend Bizarre |
| 1 | URFAUST |
| 1 | Vomitory |
| 1 | Horna |
| 1 | Morbosidad |
| 1 | Gehenna |
| 1 | Orange Goblin |
| 1 | Special Forces |
| 1 | Devourment |
| 1 | Amon Amarth |
| 1 | Besatt |
| 1 | Dismember |
| 1 | The Accused |
| 1 | Gates Of Slumber |

Show all bands

Last logged in

2 years 7 months ago

Member for

9 years 8 months

Is following...


Nattestid