devourthesoul
Trade history
0 items received from others
This member does not have any trade history.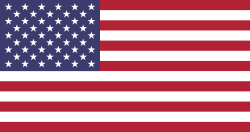 About
Tell us about yourself?:

hi im al from the bronx nyc ive been a diehard metalhead since the 80s and still love metal i also love vinyl records and collecting them and i also enjoy going to concerts as much as possible

What's your reason for joining tshirtslayer?:

i joined so i can be part of the community and show the world of metal my collection of shirts and vinyl and also look at others collections

Do you goto any festivals or shows?:

How did you find out about TShirtSlayer? :

Last Seen Wearing

I have not marked anything as currently worn yet! sorry!
Upload stats

| Count | Type |
| --- | --- |
| 127 | TShirt or Longsleeve |
| 259 | Tape / Vinyl / CD / Recording etc |
| 81 | Other Collectable |
| 2 | Battle Jacket |

Upload trade status

| Count | Type |
| --- | --- |
| 3 | Trade Only |
| 3 | Sale or Trade |
| 463 | Not for sale or trade |

Bands uploaded

| Count | Band |
| --- | --- |
| 27 | Metallica |
| 18 | Kreator |
| 14 | Anthrax |
| 11 | Slayer |
| 11 | Celtic Frost |
| 11 | W.A.S.P. |
| 9 | Mercyful Fate |
| 9 | Pungent Stench |
| 9 | Megadeth |
| 9 | Venom |
| 8 | Destruction |
| 8 | Metal Church |
| 7 | King Diamond |
| 7 | Impaled Nazarene |
| 7 | Possessed |
| 7 | Exodus |
| 7 | Mass Psychosis |
| 6 | Overkill |
| 6 | INCUBUS |
| 6 | Sepultura |
| 6 | Lizzy Borden |
| 6 | Testament |
| 6 | Hades |
| 6 | Beherit |
| 6 | Marduk |
| 6 | Nuclear Assault |
| 5 | Benediction |
| 5 | Sinister |
| 5 | Ozzy Osbourne |
| 5 | Napalm Death |
| 5 | Disharmonic Orchestra |
| 5 | Vital Remains |
| 5 | Resurrection |
| 5 | Mötley Crüe |
| 4 | Grave |
| 4 | Prong |
| 4 | Brutal Truth |
| 4 | Fates Warning |
| 4 | Dark Angel |
| 4 | Demolition Hammer |
| 4 | Carcass |
| 4 | Obituary |
| 4 | Oppressor |
| 4 | Cannibal Corpse |
| 4 | Voivod |
| 4 | Queensryche |
| 4 | Amorphis |
| 4 | Dokken |
| 4 | Intruder |
| 4 | Death |
| 4 | Warlock |
| 4 | Sodom |
| 3 | Powermad |
| 3 | Righteous Pigs |
| 3 | Cro-mags |
| 3 | Phlegm |
| 3 | Darkthrone |
| 3 | Sacrifice |
| 3 | Phobia |
| 3 | Forbidden |
| 3 | Atrocity |
| 3 | Immortal Suffering |
| 3 | Flotsam And Jetsam |
| 3 | Sacred Reich |
| 3 | Master |
| 3 | Epidemic |
| 3 | Impetigo |
| 3 | Rottrevore |
| 3 | Sin-Eater |
| 3 | Baphomet |
| 3 | Whitesnake |
| 3 | Belial |
| 3 | Funeral Nation |
| 3 | Yngwie J. Malmsteen |
| 3 | Sarcoma |
| 3 | Twisted Sister |
| 3 | Rotting Christ |
| 3 | Tankard |
| 2 | Skid Row |
| 2 | Helloween |
| 2 | Kix |
| 2 | Crumbsuckers |
| 2 | Dismember |
| 2 | Arckanum |
| 2 | Defecation |
| 2 | Emperor |
| 2 | Biohazard |
| 2 | Atrophy |
| 2 | Num Skull |
| 2 | Deeds Of Flesh |
| 2 | Sanctuary |
| 2 | Death Angel |
| 2 | Fleshgrind |
| 2 | Broken Hope |
| 2 | Goreaphobia |
| 2 | S.O.D. |
| 2 | Accept |
| 2 | Misfits |
| 2 | Dio |
| 2 | Deicide |
| 2 | Judas Priest |
| 2 | Krabathor |
| 2 | Dawn |
| 2 | Suicidal Tendencies |
| 2 | Stryper |
| 2 | Morbid Angel |
| 2 | Meanstreak |
| 2 | Devourment |
| 2 | Absu |
| 2 | Razor |
| 2 | Wehrmacht |
| 2 | Entombed |
| 2 | Gorgon |
| 2 | Helstar |
| 2 | Nasty Savage |
| 2 | M.O.D. |
| 2 | Revenant |
| 2 | Incantation |
| 2 | Massacre |
| 2 | Iron Maiden |
| 2 | Plasmatics |
| 2 | Dissection |
| 2 | Kataklysm |
| 2 | Black Sabbath |
| 2 | Profanatica |
| 2 | Leatherwolf |
| 2 | Wendy O. Williams |
| 2 | Sabbat |
| 2 | Brutality |
| 2 | Disrupt |
| 2 | Post Mortem |
| 2 | Sentenced |
| 2 | The Accused |
| 2 | Onslaught |
| 2 | Samael |
| 2 | Scorpions |
| 2 | CorpseVomit |
| 2 | Cradle Of Filth |
| 2 | Shades Of Grey |
| 2 | Blessed Sickness |
| 2 | Rigor Mortis |
| 2 | Hallows Eve |
| 2 | Gorefest |
| 2 | Excel |
| 2 | Summon |
| 2 | Cryptic Slaughter |
| 2 | Hirax |
| 2 | Phlebotomized |
| 2 | Death Records |
| 2 | Dark Funeral |
| 2 | Afflicted |
| 2 | Acrostichon |
| 2 | Phantasm |
| 2 | Soilent Green |
| 2 | Immolation |
| 2 | Poison |
| 2 | Krisiun |
| 2 | Paradise Lost |
| 1 | Warlord |
| 1 | Impaler |
| 1 | Solstice |
| 1 | Psychosis |
| 1 | Morta Skuld |
| 1 | Winter |
| 1 | Heavens Edge |
| 1 | Laaz Rockit |
| 1 | Radiation Sickness |
| 1 | God Dethroned |
| 1 | Beelzebub |
| 1 | Lipcream |
| 1 | Headrot |
| 1 | Acrophet |
| 1 | Unleashed |
| 1 | Resist |
| 1 | Disincarnate |
| 1 | Ripping Corpse |
| 1 | Malicious Hate |
| 1 | Deathcore |
| 1 | Root |
| 1 | Bloodlust |
| 1 | Nasferatu |
| 1 | Nazareth |
| 1 | Juggernaut |
| 1 | THE MENTORS |
| 1 | Metal Massacre |
| 1 | Hell Bound |
| 1 | Dangerous Toys |
| 1 | Officium Triste |
| 1 | Horrfied |
| 1 | Invocator |
| 1 | Black Lace |
| 1 | Joe Satriani |
| 1 | Deathrow |
| 1 | Grim Reaper |
| 1 | Carnivore |
| 1 | Outo |
| 1 | Nocturn |
| 1 | Sigh |
| 1 | Sealed With A Fist |
| 1 | Burnt Offering |
| 1 | Charged G.B.H |
| 1 | Sadistic Intent |
| 1 | Chronical Diarrhoea |
| 1 | Impending Doom |
| 1 | Internecine |
| 1 | Asphyxiation |
| 1 | Motörhead |
| 1 | Viking |
| 1 | Obession |
| 1 | Realm |
| 1 | Servent Fear |
| 1 | Faith Or Fear |
| 1 | Mortal Sin |
| 1 | Massacra |
| 1 | Execration |
| 1 | Exxplorer |
| 1 | Defiance |
| 1 | Repulsion |
| 1 | Execute |
| 1 | Assuck |
| 1 | Acid Reign |
| 1 | Deviate |
| 1 | Dawn Of The Dead |
| 1 | Grief |
| 1 | Infected |
| 1 | Edge Of Sanity |
| 1 | At War |
| 1 | Sadus |
| 1 | Nunslaughter |
| 1 | Faster Pussycat |
| 1 | Violent Playground |
| 1 | Excell |
| 1 | Decrepit Mind |
| 1 | Nitro |
| 1 | Holy Terror |
| 1 | Nightfall |
| 1 | Black Shepherd |
| 1 | Anatomy |
| 1 | Murphys Law |
| 1 | Fatal |
| 1 | Watchtower |
| 1 | Insanity |
| 1 | Gauze |
| 1 | Nasum |
| 1 | Mad Reign |
| 1 | Day Of The Dead |
| 1 | Blood Feast |
| 1 | Crucifix |
| 1 | Tormentor |
| 1 | Holy Moses |
| 1 | D.V.C. |
| 1 | The Grimoire Of Exalted Deeds |
| 1 | Cephalic Carnage |
| 1 | Cities |
| 1 | Ded Engine |
| 1 | Bathory |
| 1 | Mortification |
| 1 | Judecca |
| 1 | Badlands |
| 1 | Infernal Majesty |
| 1 | Witchmaster |
| 1 | Blood |
| 1 | Nybras |
| 1 | DeathKids |
| 1 | Y&T |
| 1 | Morpheus Descends |
| 1 | Toxik |
| 1 | Dead World |
| 1 | Gastunk |
| 1 | Abruptum |
| 1 | I.N.C. |
| 1 | Type O Negative |
| 1 | Noctuary |
| 1 | Impiety |
| 1 | Znowhite |
| 1 | Shok Paris |
| 1 | Exit-13 |
| 1 | Mythic |
| 1 | Agnostic Front |
| 1 | Manowar |
| 1 | Cerebral Contusion |
| 1 | Dead Brain Cells |
| 1 | Cacophony |
| 1 | Incarnis |
| 1 | Britny Fox |
| 1 | Scorpians |
| 1 | Excruciate |
| 1 | Welcome To Axction Records |
| 1 | Denial Fiend |
| 1 | Dead |
| 1 | Von |
| 1 | Crisis |
| 1 | Deadhead |
| 1 | Lethal Aggression |
| 1 | Mythos |
| 1 | Assassin |
| 1 | Viral Load |
| 1 | Sick Of It All |
| 1 | D.R.I. |
| 1 | Guns N' Roses |
| 1 | Exciter |
| 1 | Vacant Grave |
| 1 | Krank |
| 1 | Defleshed |
| 1 | Blessed Death |
| 1 | Hostility |
| 1 | Raven |
| 1 | Necropsy |
| 1 | Epitaph |
| 1 | Anvil |
| 1 | Preparation H |
| 1 | Merauder |
| 1 | Rottevore |
| 1 | Cathedral |
| 1 | Sepsism |
| 1 | Lemegathon |
| 1 | Cyclone |
| 1 | Savatage |
| 1 | Acheron |
| 1 | Necrotomy |
| 1 | Pagan Winter |
| 1 | Malignancy |
| 1 | Cinderella |
| 1 | Eldritch Horror |
| 1 | Malice |
| 1 | Typhus |
| 1 | CARNAL FORGE |
| 1 | Dementia |
| 1 | Zodiac Mindwarp And The Love Reaction |
| 1 | Awakening |
| 1 | Seduce |
| 1 | Disemboweled Corspe |
| 1 | Treblinka |
| 1 | Doomstone |
| 1 | Nuclear Death |
| 1 | Fleshcrawl |
| 1 | Infamy |
| 1 | Hiatus |
| 1 | Cirith Ungol |
| 1 | Nominon |
| 1 | God Macabre |
| 1 | Pestilence |
| 1 | Desecration |
| 1 | Human Waste (Esp) |
| 1 | Nidhug |
| 1 | Anthem |
| 1 | Konkhra |
| 1 | L.A. Guns |
| 1 | Hellion |
| 1 | Withered Earth |
| 1 | Damien |
| 1 | Witchfynde |
| 1 | Maze Of Torment |
| 1 | Spinal Remains |
| 1 | Crimson Glory |
| 1 | Lion |
| 1 | Monstrosity |
| 1 | Ancient |
| 1 | Cattle Decapitation |
| 1 | Acrostic |
| 1 | Convulse |
| 1 | Necromass |
| 1 | Running Wild |
| 1 | Mortician |
| 1 | Slaughter |
| 1 | Abomination |
| 1 | Ossuary Insane |
| 1 | Son Of Dog |
| 1 | Macabre |
| 1 | Verminous |
| 1 | Gehenna |
| 1 | Mindrot |
| 1 | Genocide |
| 1 | Immortal Fate |
| 1 | Lethal |
| 1 | Mortal Dread |
| 1 | Rough Cutt |
| 1 | Vinnie Vincent Invasion |
| 1 | Charnel House |
| 1 | Vain |
| 1 | Meliah Rage |
| 1 | Necrophagia |
| 1 | Jesus Chrust |
| 1 | Morgue |
| 1 | Lullaby |
| 1 | Mordred |
| 1 | Furbowl |
| 1 | Demigod |
| 1 | Mortal Mutilation |
| 1 | Brujeria |
| 1 | Ludichrist |
| 1 | Deströyer 666 |
| 1 | Gravehill |
| 1 | Morpheus |
| 1 | Naglfar |
| 1 | Chaos Breed |
| 1 | Alice Cooper |
| 1 | Bathym |
| 1 | Funebrarum |
| 1 | Aerosmith |
| 1 | Van Halen |
| 1 | Wadge |
| 1 | Lillian Axe |
| 1 | Necrony |
| 1 | Wargasm |
| 1 | Molested |
| 1 | Groinchurn |
| 1 | Vio-Lence |
| 1 | Internal Bleeding |
| 1 | Blind Illusion |
| 1 | Havohej |
| 1 | Demilich |
| 1 | Exulceration |
| 1 | Dream Death |
| 1 | Deranged |
| 1 | Centurian |
| 1 | No Mercy |
| 1 | Suiciety |
| 1 | Cyberchrist |
| 1 | Lee Aaron |
| 1 | Annihilator |
| 1 | Chakal |
| 1 | Tesla |
| 1 | Inveracity |
| 1 | Pantera |
| 1 | Exterminance |
| 1 | Pitchshifter |
| 1 | Executioner |
| 1 | Warhate |
| 1 | Butchery |
| 1 | Burial |
| 1 | Rage |
| 1 | The Great Kat |
| 1 | Disgrace |
| 1 | Banished |
| 1 | Porphyria |
| 1 | Agathocles |
| 1 | Heathen |
| 1 | Mekong Delta |
| 1 | Noisem |
| 1 | Beowulf |
| 1 | Carrion Lord |
| 1 | Alcatrazz |
| 1 | Wasted Youth |
| 1 | Cemetary |
| 1 | Necrophobic |
| 1 | Dirty Looks |
| 1 | Insision |
| 1 | Disgorge |
| 1 | Nokturnal |
| 1 | Dirge |
| 1 | Mortem |
| 1 | Anvil Bitch |
| 1 | Sarcasm |
| 1 | Believer |
| 1 | Exuviate |
| 1 | Necromantia |
| 1 | Asesino |
| 1 | Human Remains |
| 1 | Destroy |
| 1 | Legacy |
| 1 | Exhumed |
| 1 | Uncanny |
| 1 | Suffocation |
| 1 | Corpsegrinder |
| 1 | Racer X |
| 1 | Purtenance |
| 1 | Quiet Riot |
| 1 | Anal Cunt |
| 1 | Krokus |
| 1 | Swordmaster |
| 1 | Bloodcoven |
| 1 | Six Feet Under |
| 1 | Therion |
| 1 | Morgoth |
| 1 | Slough |
| 1 | Danzig |
| 1 | Heretic |
| 1 | Blood Ritual |
| 1 | Savage Grace |
| 1 | Damonacy |
| 1 | No Sense |
| 1 | Whiplash |
| 1 | Morgion |
| 1 | Mordicus |
| 1 | Defecated Corpse |
| 1 | Joey Tafolla |
| 1 | Zoetrope |
| 1 | Ratt |
| 1 | Diabolic |
| 1 | Lord Tracy |
| 1 | Morningstar |
| 1 | Doro |
| 1 | Dark Tranquillity |
| 1 | Namland |
| 1 | Decrepit |
| 1 | Cancer |
| 1 | Dying Fetus |
| 1 | Undinism |
| 1 | Skinless |
| 1 | Kiss |
| 1 | Disembowel |
| 1 | Impulse Manslaughter |
| 1 | Liturgy |
| 1 | Drawn And Quartered |
| 1 | Manos |
| 1 | Satan |
| 1 | Storm Troopers Of Death |
| 1 | Coroner |
| 1 | Death Courier |
| 1 | Apocrypha |
| 1 | Deceased |
| 1 | Nihilist |
| 1 | Johnny Crash |
| 1 | Doomwatch |
| 1 | Bolt Thrower |
| 1 | Decomposed |
| 1 | Nuclear Blast |
| 1 | Ghoul |
| 1 | Masochist |
| 1 | Cadaver |
| 1 | Black Mass Of Absu |
| 1 | Gwar |
| 1 | Vibrion |
| 1 | Despair |
| 1 | Coffins |
| 1 | Spear Of Longinus |
| 1 | Invalid Existence |
| 1 | Pushead |
| 1 | Horror Of Horrors |
| 1 | Vendetta |
| 1 | The Wild Rag |

Show all bands

Last logged in

2 months 5 days ago

Member for

10 years 1 month

Is following...


Metaalharses, oldschooldeath, Sinmara, ultmetal, whiteravenmetal, maelsick666sense, Hellkult, sfusyron, Cannibal corpse fan, sleazemetal, Metal76