DethronedEmperor23
Trade history
15 pending reviews
2 bad reviews
46 great reviews
1 neutral reviews
40 items received from others.
More info click here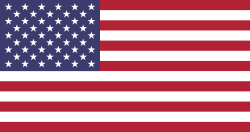 About
Tell us about yourself?:

Russian-born, in the trenches of Philadelphia I dwell

Owner of Father's Gun merchandising
-

What's your reason for joining tshirtslayer?:

Do you goto any festivals or shows?:

Which bands are you into?:
This user is having email problems! They might not receive your notifications / messages for now.
Last logged in

2 hours 4 min ago

Member for

4 years 4 months

Upload stats

| Count | Type |
| --- | --- |
| 24 | TShirt or Longsleeve |
| 9 | Tape / Vinyl / CD / Recording etc |
| 2 | Pin / Badge |
| 57 | Patch |
| 4 | Other Collectable |
| 4 | Hooded Top |
| 2 | Battle Jacket |

Upload trade status

| Count | Type |
| --- | --- |
| 1 | Wanted |
| 8 | Trade Only |
| 5 | Sold |
| 2 | Sale or Trade |
| 2 | Sale only |
| 84 | Not for sale or trade |

Bands uploaded

| Count | Band |
| --- | --- |
| 8 | Sleep |
| 5 | Rotten Sound |
| 4 | Disembodied |
| 3 | Insect Warfare |
| 3 | Dark Angel |
| 3 | Ulver |
| 3 | Exodus |
| 3 | Possessed |
| 3 | Overkill |
| 3 | Carnage |
| 3 | Demolition Hammer |
| 3 | XElegyx |
| 2 | Vio-Lence |
| 2 | Sanction |
| 2 | Pestilence |
| 2 | Dismember |
| 2 | Morbid Angel |
| 2 | Catharsis |
| 2 | Blasphemy |
| 2 | Sarcofago |
| 2 | Venom |
| 2 | Budgie |
| 2 | Sodom |
| 2 | Nuclear Assault |
| 2 | Living Death |
| 2 | Running Wild |
| 2 | Asphyx |
| 2 | Judas Priest |
| 2 | Megadeth |
| 2 | Dystopia |
| 2 | Vein |
| 2 | Gutted |
| 2 | Trail Of Lies |
| 2 | Tormentor |
| 2 | Iron Monkey |
| 2 | Macabre |
| 2 | S.O.B |
| 2 | Dawn |
| 2 | Type O Negative |
| 2 | Order From Chaos |
| 2 | Bolt Thrower |
| 1 | Cryptopsy |
| 1 | At The Gates |
| 1 | Savatage |
| 1 | Bones |
| 1 | Rage Nucléaire |
| 1 | Throwdown |
| 1 | Coven |
| 1 | Angel Witch |
| 1 | Emperor |
| 1 | Vader |
| 1 | Darkthrone |
| 1 | Power Trip |
| 1 | Armored Saint |
| 1 | Tygers Of Pan Tang |
| 1 | Riot |
| 1 | Silencer |
| 1 | Aspid |
| 1 | Amon Amarth |
| 1 | Amorphis |
| 1 | Crucifixion |
| 1 | Revenge |
| 1 | The Sisters Of Mercy |
| 1 | Prayer For Cleansing |
| 1 | Sadistik Exokution |
| 1 | Metallica |
| 1 | Sacrilege |
| 1 | Pig Destroyer |
| 1 | Corrosion Of Conformity |
| 1 | Nifelheim |
| 1 | Angel Dust |
| 1 | Mefisto |
| 1 | Mayhem |
| 1 | Sigh |
| 1 | Iron Maiden |
| 1 | Minor Threat |
| 1 | Desultory |
| 1 | Burzum |
| 1 | Cemetary |
| 1 | Artillery |
| 1 | Testament |
| 1 | Skid Row |
| 1 | Dokken |
| 1 | Carcass |
| 1 | Morbid Saint |
| 1 | Eurynomous |
| 1 | Convulse |
| 1 | Ecostrike |
| 1 | Gruesome |
| 1 | Bulldozer |
| 1 | Disrupt |
| 1 | Accept |
| 1 | Holy Moses |
| 1 | Paradise Lost |
| 1 | Bethlehem |
| 1 | KING CRIMSON |
| 1 | Halloween |
| 1 | Master |
| 1 | Impetigo |
| 1 | Coroner |
| 1 | Metal Church |
| 1 | Cruel Force |
| 1 | GISM |
| 1 | Lich King |
| 1 | Vamachara |
| 1 | Autopsy |
| 1 | Pageninteynine |
| 1 | Sepultura |
| 1 | TT Quick |
| 1 | Amebix |
| 1 | Faith No More |
| 1 | Dissection |
| 1 | Cyclone |
| 1 | Chokehold |
| 1 | Deep Purple |
| 1 | Helloween |
| 1 | Beherit |
| 1 | Deströyer 666 |
| 1 | Castle |
| 1 | Foundation |
| 1 | Agnostic Front |
| 1 | Martyr AD |
| 1 | Obituary |
| 1 | Nile |
| 1 | Broken Hope |
| 1 | Gorilla Biscuits |
| 1 | Prime Evil |
| 1 | Black Task |
| 1 | Kickback |
| 1 | Marduk |

Show all bands

Friends


DethronedEmperor23, NEC, Kathulex, lifewillneverlast, Hammr123, Philly_Thrasher, Morbideath, DamageIncDEB