DeathRipper
Trade history
0 items received from others.
This member does not have any trade history.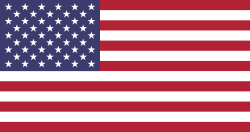 About
Tell us about yourself?:

My name is Aaron and I live in Montana.
He who fears the dark shall never see the light!

What's your reason for joining tshirtslayer?:

It's a great place for Metalheads from around the world to connect.

Do you goto any festivals or shows?:

Mayhem 2012 and tons of local shows.

Which bands are you into?:

How did you find out about TShirtSlayer? :

Last Seen Wearing

I have not marked anything as currently worn yet! sorry!
Last logged in

1 hour 8 min ago

Upload stats

| Count | Type |
| --- | --- |
| 104 | TShirt or Longsleeve |
| 133 | Tape / Vinyl / CD / Recording etc |
| 8 | Pin / Badge |
| 84 | Patch |
| 62 | Other Collectable |
| 4 | Hooded Top |
| 6 | Battle Jacket |

Upload trade status

| Count | Type |
| --- | --- |
| 401 | Not for sale or trade |

Bands uploaded

| Count | Band |
| --- | --- |
| 55 | Motörhead |
| 33 | Nunslaughter |
| 29 | Slayer |
| 21 | Huntress |
| 18 | Iron Maiden |
| 16 | Mercyful Fate |
| 16 | Speedwolf |
| 15 | King Diamond |
| 15 | Black Sabbath |
| 14 | Death |
| 14 | Crucified Mortals |
| 13 | Judas Priest |
| 12 | Midnight |
| 12 | Venom |
| 11 | Pantera |
| 10 | Alice Cooper |
| 9 | Possessed |
| 9 | Deicide |
| 8 | Witch Cross |
| 7 | Amon Amarth |
| 7 | Manowar |
| 7 | Misfits |
| 6 | Skeletonwitch |
| 5 | Anthrax |
| 5 | Municipal Waste |
| 5 | Nocturnal |
| 5 | Cannibal Corpse |
| 5 | Ramones |
| 5 | Warbringer |
| 4 | Acid Witch |
| 4 | Dio |
| 4 | Cauldron |
| 4 | BAT |
| 3 | Warlock |
| 3 | Darkthrone |
| 3 | S.O.D. |
| 2 | Alestorm |
| 2 | At War |
| 2 | Black Death |
| 2 | Razor |
| 2 | Rainbow |
| 2 | Scorpions |
| 2 | Bulldozing Bastard |
| 2 | Shitfucker |
| 2 | Danzig |
| 2 | Walking Corpse Syndrome |
| 2 | Demona |
| 2 | Blasphemy |
| 1 | Exorcism |
| 1 | Lemmy |
| 1 | Speed Metal |
| 1 | Sleep |
| 1 | Radiolokátor |
| 1 | Mortician |
| 1 | Other |
| 1 | Johnny Cash |
| 1 | Tygers Of Pan Tang |
| 1 | Lurking Corpses |
| 1 | Desaster |
| 1 | Diamond Head |
| 1 | Unburied |
| 1 | Angel Witch |
| 1 | ZZ Top |
| 1 | Anguished |
| 1 | Blitzkrieg |
| 1 | Witchfynde |
| 1 | W.A.S.P. |
| 1 | Heidevolk |
| 1 | Black Label Society |
| 1 | Manilla Road |
| 1 | Bitches Sin |
| 1 | Joan Jett |
| 1 | Cattle Decapitation |
| 1 | High Spirits |
| 1 | Ice War |
| 1 | Anvil |
| 1 | Doro |
| 1 | Perversor |
| 1 | Various |
| 1 | Saint Vitus |
| 1 | Tool |
| 1 | Def Leppard |
| 1 | Satanic Threat |
| 1 | Witchfinder General |
| 1 | Thin Lizzy |
| 1 | Bullet Belt |
| 1 | Boulder |
| 1 | AC/DC |
| 1 | Pyschostick |
| 1 | Whipstriker |
| 1 | Scarab |
| 1 | Agathocles |
| 1 | Megadeth |
| 1 | Sabbat |
| 1 | Nita Strauss |
| 1 | Triumph |
| 1 | Damageplan |
| 1 | Deströyer 666 |
| 1 | In Solitude |
| 1 | Arkham Witch |
| 1 | Chainbreaker |
| 1 | Kiss |
| 1 | Savage Master |
| 1 | Satanic Warmaster |
| 1 | Nekrofilth |
| 1 | Krokus |
| 1 | Blue Hummingbird On The Left |
| 1 | Deathhammer |
| 1 | Tank |
| 1 | Metallica |
| 1 | Butcher Babies |

Show all bands

Member for

7 years 2 weeks

Is following...


Helmi anselmo, madjake208, Hellawaits85, MetaDeth729, Acid Queen