Corvus Corax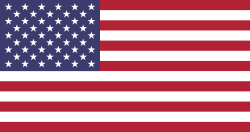 About
Tell us about yourself:

Born in '82. Male. Originally from the islands of the Pacific Northwest (Washington), where it is cold, gray and beautiful. Currently residing in the mountains of North Carolina.

I listen to a lot of musical varieties but, I tend to hover around Black Metal (and variants of), Punk, and Goth.

If you see something in my collection that you want, hit me up, I may be willing to trade or sell.

I'm commonly friendly.

Thanks for stopping-by. Have an exciting day!

What's your reason for joining tshirtslayer?:

Do you goto any festivals or shows?:

Which bands are you into?:

How did you find out about TShirtSlayer? :

Last Seen Wearing

I have not marked anything as currently worn yet! sorry!
Last logged in

9 hours 54 min ago

Member for

6 months 3 weeks

Upload stats

| Count | Type |
| --- | --- |
| 19 | TShirt or Longsleeve |
| 2 | Tape / Vinyl / CD / Recording etc |
| 6 | Pin / Badge |
| 32 | Patch |
| 1 | Other Collectable |
| 2 | Battle Jacket |

Upload trade status

| Count | Type |
| --- | --- |
| 62 | Not for sale or trade |

Bands uploaded

| Count | Band |
| --- | --- |
| 6 | Marilyn Manson |
| 5 | Tengger Cavalry |
| 5 | Leviathan |
| 3 | Paysage D'Hiver |
| 3 | Cowardice |
| 3 | Heretoir |
| 3 | Taake |
| 3 | Austere |
| 2 | AN AUTUMN FOR CRIPPLED CHILDREN |
| 2 | Ghost Bath |
| 2 | Lifelover |
| 2 | Lurker Of Chalice |
| 2 | Bauhaus |
| 2 | Nocturnal Depression |
| 1 | Ellende |
| 1 | Siouxie And The Banshees |
| 1 | Ancst |
| 1 | Thy Light |
| 1 | Bonjour Tristesse |
| 1 | Christian Death |
| 1 | Moloch |
| 1 | Forgotten Woods |
| 1 | Eschaton |
| 1 | Gaoth |
| 1 | Oathbreaker |
| 1 | Drudkh |
| 1 | Totalselfhatred |
| 1 | Nyktalgia |
| 1 | Wedard |
| 1 | Sunn O))) |
| 1 | Woods Of Desolation |
| 1 | The Damned |
| 1 | Advent Sorrow |
| 1 | Coldworld |
| 1 | Felix Martin |
| 1 | Black Table |
| 1 | Xasthur |
| 1 | The Nephilim |
| 1 | Darkthrone |
| 1 | Minenfeld |
| 1 | The Cure |

Show all bands

Friends


Justicerhodes, Skeaton, Plague, VMBRAL SPECTRE, kimo, Meshelle zombee, gloriousdeath, Fatal Agent, mad_submarine, Nater90, Nihilistic-Terr..., liar_of_nazareth, Bayernpirat, Necro Rican, NordicNoseBleed, Berti, bestial_bunny, Der Todesking, Joel, Lizard, Distanz666, DoctorDeath, VoodooChild, deathchains