Chemical Burn

Chemical Burn
is a TShirtSlayer supporter and wields the mighty sword!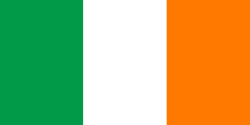 About
Tell us about yourself:

I'm moving house in the next couple of months and need to get rid of most of my collection. Everything I have on here is for sale and I'll consider any offers. Not interested in trades. I'll post my moving date when I have it, anything still here after that date will be thrown away.

I have a few altered shirts/hoodies that I'll turn into back patches on request. See my blue denim vest for an example.

What's your reason for joining tshirtslayer?:

Do you goto any festivals or shows?:

How did you find out about TShirtSlayer? :

Googling for specific things and all the results were from here and not for sale.

Last Seen Wearing

I have not marked anything as currently worn yet! sorry!
This user is having email problems! They might not receive your notifications / messages for now.
Last logged in

3 months 10 hours ago

Member for

5 years 1 month

Upload stats

| Count | Type |
| --- | --- |
| 69 | TShirt or Longsleeve |
| 43 | Patch |
| 8 | Hooded Top |
| 7 | Battle Jacket |

Upload trade status

| Count | Type |
| --- | --- |
| 1 | Trade Only |
| 36 | Sale or Trade |
| 90 | Sale only |

Bands uploaded

| Count | Band |
| --- | --- |
| 5 | Slayer |
| 5 | N/a |
| 4 | Sodom |
| 4 | Portal |
| 4 | Venom |
| 4 | Necros Christos |
| 3 | The Devil's Blood |
| 3 | Enforcer |
| 3 | Bathory |
| 3 | Iron Maiden |
| 3 | Mortuary Drape |
| 3 | Judas Priest |
| 3 | Witchrist |
| 3 | In Solitude |
| 2 | Bolt Thrower |
| 2 | Mayhem |
| 2 | Void Meditation Cult |
| 2 | Argus |
| 2 | Embrace Of Thorns |
| 2 | Cloven Hoof |
| 2 | Venenum |
| 2 | Diocletian |
| 2 | Mitochondrion |
| 2 | Order From Chaos |
| 2 | Anatomia |
| 2 | Cultes Des Ghoules |
| 2 | Morbid Angel |
| 2 | Revenge |
| 2 | Trench Hell |
| 2 | Black Sabbath |
| 2 | Blasphemy |
| 2 | Mercyful Fate |
| 2 | Nifelheim |
| 2 | Grave Miasma |
| 1 | Manilla Road |
| 1 | Immolation |
| 1 | Drowned |
| 1 | Radioactive Vomit |
| 1 | Procession |
| 1 | Desaster |
| 1 | Sonne Adam |
| 1 | Carcass |
| 1 | Krypts |
| 1 | Carnivore |
| 1 | Possession |
| 1 | Sheol |
| 1 | Celtic Frost |
| 1 | Angel Witch |
| 1 | Cianide |
| 1 | Repulsion |
| 1 | Hobbs' Angel Of Death |
| 1 | Negură Bunget |
| 1 | Slidhr |
| 1 | Possessed |
| 1 | Niflheim |
| 1 | Black Death |
| 1 | Cruciamentum |
| 1 | Dissection |
| 1 | Arkham Witch |
| 1 | Candlemass |
| 1 | Treblinka |
| 1 | Mgła |
| 1 | Dio |
| 1 | Stallion |
| 1 | Tribulation |
| 1 | Hour Of 13 |
| 1 | Megadeth |
| 1 | Pagan Altar |
| 1 | Sect Pig |
| 1 | Sabbat |
| 1 | Coffins |
| 1 | Deicide |
| 1 | Ares Kingdom |
| 1 | Saxon |
| 1 | Rainbow |
| 1 | Bölzer |
| 1 | Saint Vitus |
| 1 | Irkallian Oracle |
| 1 | Death |
| 1 | Convent Guilt |
| 1 | Lady Gaga |
| 1 | Solstice |
| 1 | Painters |
| 1 | Beyond |
| 1 | Repugnant |
| 1 | Burzum |
| 1 | Portrait |
| 1 | Incantation |
| 1 | Conqueror |
| 1 | Blut Aus Nord |
| 1 | King Diamond |
| 1 | Twisted Sister |
| 1 | Beherit |
| 1 | Svartidauði |
| 1 | Ram |
| 1 | Autopsy |

Show all bands

Friends


Jinn AlQaum, matt_genetalia, DeathRipper, nuclearthrasher666, Speed or Bleed