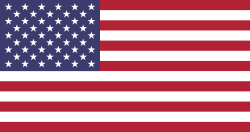 Cheeser
Primary tabs
About
Tell us about yourself?:

Always looking for stuff from: (old shirts L-XL, patches/back patches (some bootlegs), pins/badges, original record pressings)

Slayer: 80s-present
Sepultura: Up to Roots
Metallica: 80s-Black Album
Motörhead: 80s-early 90s
Van Halen: Roth era, specially 1978
Black Sabbath: vintage stuff, Ozzy era
Ozzy: 80s stuff
Venom early 80s
Maiden: 80s stuff
Running Wild: 80s-90s
Pink Floyd 70s-80s
Type O Negative 90s
Dead Kennedy's 80s
Pantera
White Zombie
Led Zeppelin: old patches
The Clash stuff
Tom Petty
Pearl Jam
Red Hot Chili Peppers
Def Leppard: 80s stuff
W.A.S.P.

Always looking for late 60s-80s Hard Rock/Metal/Punk some New Wave and 90s alternative shirts, patches, pins/badges, good condition first press vinyl where the side of the sleeve is still legible.
Member for

2 months 6 days

Last logged in

3 hours 44 min ago