alexentropy11

alexentropy11
is a TShirtSlayer supporter and wields the mighty sword!

Trade history
4 pending seller/trader reviews
15 great seller/trader reviews
75 items received from others.
More info click here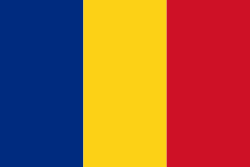 About
Tell us about yourself?:

Just one of the true believers...

What's your reason for joining tshirtslayer?:

Because is an space for collectors

Do you goto any festivals or shows?:

Yes Sure!, Incineration, Bloodstock, Hellfest, Inferno, Wacken, Brutal Assault..

Which bands are you into?:

How did you find out about TShirtSlayer? :

On Internet, and It was a huge surprise to me, when I found people with the same feeling and passion for this Music.

Last Seen Wearing

I have not marked anything as currently worn yet! sorry!
Last logged in

1 hour 35 min ago

Upload stats

| Count | Type |
| --- | --- |
| 202 | TShirt or Longsleeve |
| 1 | Tape / Vinyl / CD / Recording etc |
| 3 | Hooded Top |

Upload trade status

| Count | Type |
| --- | --- |
| 3 | Sold |
| 23 | Sale or Trade |
| 6 | Sale only |
| 174 | Not for sale or trade |

Bands uploaded

| Count | Band |
| --- | --- |
| 24 | Cradle Of Filth |
| 13 | Emperor |
| 10 | Marduk |
| 9 | Bolt Thrower |
| 9 | Mortiis |
| 8 | Morbid Angel |
| 7 | Therion |
| 6 | Abigor |
| 6 | Necromantia |
| 5 | Arcturus |
| 5 | Immolation |
| 4 | Cannibal Corpse |
| 4 | Deicide |
| 4 | In The Woods... |
| 4 | Gorefest |
| 4 | Napalm Death |
| 4 | Hypocrisy |
| 4 | Benediction |
| 4 | Covenant |
| 4 | Setherial |
| 3 | Seance |
| 3 | Morgoth |
| 3 | Impaled Nazarene |
| 2 | Taake |
| 2 | Ancient Rites |
| 2 | Limbonic Art |
| 2 | Pan.Thy.Monium |
| 2 | Immortal |
| 2 | Enslaved |
| 2 | Tiamat |
| 2 | Dark Funeral |
| 2 | Amorphis |
| 2 | Pungent Stench |
| 2 | White Zombie |
| 1 | Paradise Lost |
| 1 | Old Man's Child |
| 1 | Anathema |
| 1 | The Abyss |
| 1 | Massacre |
| 1 | Dissection |
| 1 | Entombed |
| 1 | Vomitory |
| 1 | Obituary |
| 1 | Malevolent Creation |
| 1 | Ancient |
| 1 | Sinister |
| 1 | Mortician |
| 1 | Cemetary |
| 1 | Diabolical Masquerade |
| 1 | ARCHGOAT |
| 1 | Nocturnus |
| 1 | Massacre (USA) |
| 1 | Summoning |
| 1 | Asphyx |
| 1 | Demonic |
| 1 | Grave |
| 1 | DETEST |
| 1 | Dimmu Borgir |
| 1 | Burzum |
| 1 | Nifelheim |
| 1 | Naglfar |
| 1 | Pestilence |
| 1 | The Kovenant |
| 1 | Edge Of Sanity |
| 1 | Unleashed |
| 1 | Dismember |
| 1 | Brutal Truth |
| 1 | Rosicrucian |
| 1 | At The Gates |
| 1 | Dawn |
| 1 | Bestial Warlust |

Show all bands

Member for

2 years 11 months

Is following...


Valittu, kakodaimonos, longe666