alexdahmer03
Trade history
0 items received from others
This member does not have any trade history.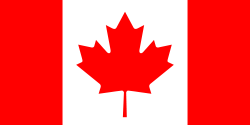 About
Tell us about yourself?:

I'm from Canada, Québec (Saguenay) !
The bands which likes are: Marilyn Manson, Extreme Noise Terror, Doom, Napalm Death, Disrupt, Cannibal Corpse, Amebix, Battle Of Disarm, D.R.I, Nausea, Terrorizer, Brutal Truth, Carcass, After the Bombs, Dahmer, Agathocles, Rudimentary Peni, Iskra, Bloody Phoenix, Societic Death Slaughter, Offal, Entrails Massacre, and many more.... :D I love a crust, grind, porno-grind, grindcore, murder metal, black metal, trash metal, anarcho-punk, brutal death metal !!!!
-Sorry for my english, i speak french !!!

What's your reason for joining tshirtslayer?:

To see the collections of shirts and what I search too.

Do you goto any festivals or shows?:

- Crass (Steve Ignorants)
- Conflict
- Macabre
- Marilyn Manson (2x)
- Slayer
- Gerontophile
- Dead Waste
- U.K Subs
- Total Chaos
- Blasting All Rotten Fuckers (BARF)
- Megadeth
- Cannibal Corpse
- Appalachian Terror Unit
- Cress
- Urban Chaos
- Poor Crust Punks (P.C.P)
- Overbass
- Napalm Death
- D.O.A
- Chimère
- Disarmed
- and several other bands.... ! :)

Favourite album ?:

EXTREME NOISE TERROR / Retro-Bution

Which bands are you into?:

How did you find out about TShirtSlayer? :

By seeking a shirts of Marilyn Manson.
Member for

5 years 4 months

Last logged in

11 months 4 days ago

Is following...

No friends added/following