408Thrasher
Trade history
1 bad seller/trader reviews
2 great seller/trader reviews
4 items received from others
More info click here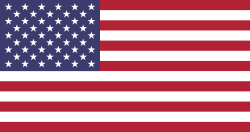 About
Tell us about yourself?:

Metalhead living in the Bay Area, been collecting shirts since my early teens,

Always looking for:
Atrocity -blut era stuff
Tiamat - clouds & wildhoney era stuff
Cemetery - first 2 albums
Entombed - Wolverine Blues & To shoot straight stuff
Napalm Death - Words from the Exit Wound LP
Omega - 10000 Lépés
Esplendor Geometrico stuff (really want)
Unique Leader bands stuff
Willowtip bands stuff
Original cd/vinyl pressings of all types of Old school death, thrash and grind

What's your reason for joining tshirtslayer?:

To share and admire battlejackets/shirts with fellow metalheads!

Do you goto any festivals or shows?:

No big festivals as they're all far away and I never plan ahead, but I try to catch as many local shows as possible

Which bands are you into?:

How did you find out about TShirtSlayer? :

I was searching for a particular shirt

Last Seen Wearing

I have not marked anything as currently worn yet! sorry!
Upload stats

| Count | Type |
| --- | --- |
| 111 | TShirt or Longsleeve |
| 2 | Tape / Vinyl / CD / Recording etc |
| 1 | Patch |
| 7 | Hooded Top |
| 2 | Battle Jacket |

Upload trade status

| Count | Type |
| --- | --- |
| 31 | Trade Only |
| 27 | Sale or Trade |
| 65 | Not for sale or trade |

Bands uploaded

| Count | Band |
| --- | --- |
| 9 | Morbid Angel |
| 9 | Death |
| 5 | Cryptopsy |
| 5 | Sepultura |
| 4 | Metallica |
| 3 | Kreator |
| 3 | Napalm Death |
| 3 | Obituary |
| 3 | Dying Fetus |
| 3 | Incantation |
| 3 | Slayer |
| 2 | Discharge |
| 2 | Unleashed |
| 2 | Cannibal Corpse |
| 2 | Immortal |
| 2 | Mayhem |
| 2 | Destruction |
| 2 | Gorguts |
| 2 | Crematory |
| 2 | Deicide |
| 2 | Anthrax |
| 2 | Mago De Oz |
| 2 | Carcass |
| 2 | Transmetal |
| 2 | Deeds Of Flesh |
| 2 | Psycroptic |
| 2 | Immolation |
| 2 | Autopsy |
| 2 | Blind Guardian |
| 2 | Iron Maiden |
| 2 | Suffocation |
| 1 | Cephalic Carnage |
| 1 | Hatchet |
| 1 | Absu |
| 1 | Origin |
| 1 | Bathory |
| 1 | Malignancy |
| 1 | Subhumans |
| 1 | Quorthon |
| 1 | Impaled |
| 1 | Comecon |
| 1 | TERROR |
| 1 | Noisem |
| 1 | Severed Savior |
| 1 | Disincarnate |
| 1 | Intestine Baalism |
| 1 | Obscura |
| 1 | Magrudergrind |
| 1 | Dio |
| 1 | Vio-Lence |
| 1 | Defeated Sanity |
| 1 | Massacre |
| 1 | Death Angel |
| 1 | Exodus |
| 1 | Dim Mak |
| 1 | Grave |
| 1 | Oblivion |
| 1 | Jungle Rot |
| 1 | Gorod |
| 1 | Caifanes |
| 1 | Municipal Waste |
| 1 | Necrophagist |
| 1 | Gigan |
| 1 | Cemetary |
| 1 | HATE ETERNAL |
| 1 | Godstomper |
| 1 | Defecation |
| 1 | Sodom |
| 1 | God Macabre |
| 1 | El Haragan Y Cia. |
| 1 | Hypocrisy |
| 1 | Dark Tranquillity |
| 1 | Cerebral Fix |
| 1 | Fallujah |
| 1 | Power Trip |
| 1 | Nile |
| 1 | Iced Earth |
| 1 | Death To All |
| 1 | Ghoul |
| 1 | Pathology |
| 1 | Mercyful Fate |
| 1 | Anal Cunt |
| 1 | Coroner |
| 1 | Noothgrush |
| 1 | Darkthrone |
| 1 | Witchery |
| 1 | Disharmonic Orchestra |
| 1 | Acephalix |
| 1 | Impetigo |
| 1 | Teardrop Explodes |
| 1 | Behemoth |
| 1 | Birth Of Depravity |

Show all bands

Last logged in

1 month 3 weeks ago

Member for

5 years 4 months

Is following...


rockgrave, 408Thrasher, meaningless, oldschoolbear, TheGirlWhoWasDeath, longe666, Grimmfist