YURIAN_MARDAK_
Trade history
13 pending seller/trader reviews
1 bad seller/trader reviews
26 great seller/trader reviews
2 neutral seller/trader reviews
68 items received from others
More info click here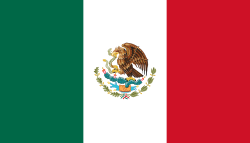 About
Tell us about yourself?:

+++++++DEJA DE STALKEAR ME IGUANO! :V +++++++
I´m Yurian, From México, love NWOBHM, Traditional Heavy Metal, Thrash Metal. Some Doom,Black Rock & Roll, Progressive & old Death Metal!

I ONLY TRADE VIA REGISTERED MAIL, I HAVE BAD EXPERIENCE WITH FUCKING ORDINARY MAIL...
(Lost in The way some patches)

************ MY WANT LIST ************
-H BOMB- Vintage Logo Woven Patch
-Praying Mantis- Time Tell No Lies Woven Patch (Any border)
-Raven- All For One Woven Patch (Any border)
-Manilla Road- Crystal Logic Triangle Woven Patch
-Judas Priest- British Steel Small Woven Patch (red border)
-Sepultura- Schizophrenia Woven Patch
-Morgoth- Resurrection Absurd Woven Patch
-Metal Church- Fake Healer Woven Patch
-King Diamond- The Eye Woven Patch (Any Border)
-Ghost- Opus Eponymous (german bootleg) Woven Patch
-Mercyful Fate- Don't Break the Oath Vintage Backpatch

********* GREAT TRADERS/SELLERS I'VE TRIED *********

CHAOS AND METAL
Thrashmaniacfelipe
Arturoheadbang
Executer
Slaughter Lord
bls-georg-pantera
Thrashagge
Cambotero
VoVoX
Lyx
Fisted
executioner87
Morbideath
VoiceOfTheSoul
Thrash_Maniac
Demolition_hell_hammer
MotörizerGE
SABBATRINITY
AxeHead
Iron Mason
meaningless
Zlatko
Hadrianblackthrash666
Kimo
Mayhemwithkang
xsharkboyx
Reptilex86
Grave Dancer
Vinnie
************MY BLACK LIST*************

hammer slammer- attempt trade my metal pin,but he never communicated with me & he qualify me negative .I.
CaskatAxeman- never recive my Patches & I send urs with tracking number :S .I.

What's your reason for joining tshirtslayer?:

look at the variety of battles jackets & items of metalheads around the world

Do you goto any festivals or shows?:

Some festivals & Many gigs

Favourite album ?:

To name a few... Welcome to Hell,The Nightcomers, Angel Witch,Nuns have no Fun,Megaton,Show no Mercy,Hell Awaits, SF,SG...SW! etc...

How did you find out about TShirtSlayer? :

Last Seen Wearing

I have not marked anything as currently worn yet! sorry!
Upload stats

| Count | Type |
| --- | --- |
| 3 | TShirt or Longsleeve |
| 13 | Tape / Vinyl / CD / Recording etc |
| 115 | Patch |
| 3 | Other Collectable |
| 9 | Battle Jacket |

Upload trade status

| Count | Type |
| --- | --- |
| 3 | Trade Only |
| 2 | Sale or Trade |
| 138 | Not for sale or trade |

Bands uploaded

| Count | Band |
| --- | --- |
| 17 | Megadeth |
| 8 | Slayer |
| 6 | Judas Priest |
| 6 | Venom |
| 5 | Motörhead |
| 5 | Accept |
| 5 | Kreator |
| 4 | King Diamond |
| 3 | Witchfynde |
| 3 | Exumer |
| 3 | Death Angel |
| 3 | Pestilence |
| 3 | Metallica |
| 3 | Raven |
| 3 | Satan |
| 3 | Destruction |
| 3 | Whiplash |
| 3 | Enforcer |
| 2 | Ozzy Osbourne |
| 2 | Mortal Sin |
| 2 | Marillion |
| 2 | AC/DC |
| 2 | Anthrax |
| 2 | Massacre |
| 2 | Bathory |
| 2 | Cannibal Corpse |
| 2 | Desaster |
| 2 | Nuclear Assault |
| 2 | Holocaust |
| 2 | Dark Angel |
| 2 | Sepultura |
| 2 | Onslaught |
| 2 | Iron Maiden |
| 2 | Cruel Force |
| 2 | Exodus |
| 2 | Tokyo Blade |
| 2 | S.O.D. |
| 2 | Black Sabbath |
| 2 | Exciter |
| 2 | D.R.I. |
| 2 | Mercyful Fate |
| 2 | Toxic Holocaust |
| 2 | Riot |
| 1 | Megaton |
| 1 | Atrophy |
| 1 | Meat Loaf |
| 1 | Mutilator |
| 1 | Tyrant |
| 1 | Ratos De Porão |
| 1 | Chainsaw |
| 1 | TNT |
| 1 | Armored Saint |
| 1 | Gorgon |
| 1 | Sacred Reich |
| 1 | Twisted Sister |
| 1 | Brujeria |
| 1 | Crumbsuckers |
| 1 | Spider |
| 1 | Merciless |
| 1 | Manilla Road |
| 1 | Running Wild |
| 1 | Testament |
| 1 | Annihilator |
| 1 | Crucifixion |
| 1 | Dark Star |
| 1 | Satan Jokers |
| 1 | Risk |
| 1 | Infernal Majesty |
| 1 | Blasphème |
| 1 | Overkill |
| 1 | Trust |
| 1 | Jaguar |
| 1 | Midnight |
| 1 | Artillery |
| 1 | Witch Cross |
| 1 | Misfits |
| 1 | Autopsy |
| 1 | Sodom |
| 1 | Speed Metal |
| 1 | Razor |
| 1 | Merciless Death |
| 1 | Battleaxe |
| 1 | Pentagram |
| 1 | WolfPack |
| 1 | Quartz |
| 1 | Pagan Altar |
| 1 | Rush |
| 1 | Coroner |
| 1 | Pungent Stench |
| 1 | Wehrmacht |
| 1 | Violator |
| 1 | Death |
| 1 | M.O.D. |
| 1 | Morgoth |
| 1 | UFO |
| 1 | Voivod |
| 1 | Hirax |
| 1 | Obituary |
| 1 | Dio |
| 1 | Rainbow |
| 1 | Protector |
| 1 | Ghostbusters |
| 1 | Metal Church |
| 1 | Morbid Angel |
| 1 | Krokus |
| 1 | Pantera |
| 1 | Randy |
| 1 | Tankard |
| 1 | Broken Bones |
| 1 | Spell |
| 1 | EvilDead |
| 1 | Gorguts |

Show all bands

Last logged in

1 year 9 months ago

Member for

9 years 4 months

Is following...


jorgedischarge, danieldeath, Vinnie, meaningless, voivodrules98, hectormetallica123, Hadrianblackthr..., davidgv16, mr-madbutcher, 90MaidenFan, atrophythrasher, Demolition_hell..., THRASH Til DEATH, DamageIncDEB, Thrash_Maniac, Slaughter Lord, Executer, Morbideath