xgabex
Trade history
0 items received from others
This member does not have any trade history.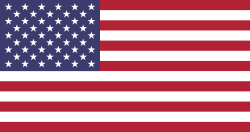 About
Tell us about yourself?:

Riverside, CA. 1985. Collector. Preserver.

What's your reason for joining tshirtslayer?:

Post collection. Add to collection.

Do you goto any festivals or shows?:

Which bands are you into?:

Last Seen Wearing

I have not marked anything as currently worn yet! sorry!
Upload stats

| Count | Type |
| --- | --- |
| 720 | TShirt or Longsleeve |
| 9 | Other Collectable |
| 6 | Hooded Top |

Upload trade status

| Count | Type |
| --- | --- |
| 1 | Trade Only |
| 2 | Sold |
| 1 | Sale or Trade |
| 731 | Not for sale or trade |

Bands uploaded

| Count | Band |
| --- | --- |
| 30 | Pantera |
| 30 | Metallica |
| 30 | Queensryche |
| 20 | Ratt |
| 20 | Slaughter |
| 19 | Suicide Silence |
| 19 | Whitesnake |
| 18 | Cinderella |
| 17 | Skid Row |
| 17 | Cradle Of Filth |
| 16 | Kiss |
| 16 | Tesla |
| 14 | Alice Cooper |
| 13 | Dokken |
| 13 | Bound In Blood |
| 13 | Poison |
| 11 | Warrant |
| 11 | Vinnie Vincent Invasion |
| 10 | Firehouse |
| 10 | Megadeth |
| 9 | Winger |
| 9 | Faster Pussycat |
| 8 | Mötley Crüe |
| 8 | Bullet Boys |
| 8 | Kingdom Come |
| 8 | David Coverdale |
| 7 | Yngwie J. Malmsteen |
| 7 | Great White |
| 7 | L.A. Guns |
| 7 | David Lee Roth |
| 6 | Link 80 |
| 6 | Testament |
| 6 | The Final Burden |
| 6 | Black Sabbath |
| 6 | Scorpions |
| 6 | Nirvana |
| 6 | Satyricon |
| 5 | Jackyl |
| 5 | Anthrax |
| 5 | D.R.I. |
| 5 | Extol |
| 5 | Dimmu Borgir |
| 4 | Pretty Boy Floyd |
| 4 | Collision |
| 4 | Mr. Big |
| 4 | Ted Nugent |
| 4 | Emperor |
| 4 | Ozzy Osbourne |
| 4 | Badlands |
| 4 | Trixter |
| 4 | Trial |
| 3 | W.A.S.P. |
| 3 | Behemoth |
| 3 | Scars Of Tomorrow |
| 3 | Vixen |
| 3 | Oblige |
| 3 | Nine Inch Nails |
| 3 | The Black Path |
| 3 | Kix |
| 3 | Def Leppard |
| 3 | Sepultura |
| 3 | Stryper |
| 3 | King Diamond |
| 3 | Deep Purple |
| 3 | A Death For Every Sin |
| 3 | Vinnie Vincent |
| 3 | Guardian |
| 3 | Primus |
| 3 | Guns N' Roses |
| 2 | Slayer |
| 2 | Britny Fox |
| 2 | Bad Manners |
| 2 | Bikini Kill |
| 2 | Lynch Mob |
| 2 | H2o |
| 2 | Lamb Of God |
| 2 | Eighteen Visions |
| 2 | Vision Of Disorder |
| 2 | Sanctuary |
| 2 | Throwdown |
| 2 | Tyger Tyger |
| 2 | Black 'N Blue |
| 2 | Madness |
| 2 | CARNAL FORGE |
| 2 | Mephiskapheles |
| 2 | Dead Serious |
| 2 | Lizzy Borden |
| 2 | Overkill |
| 2 | Coalesce |
| 2 | Concrete Blonde |
| 2 | Frehley's Comet |
| 2 | Abbath |
| 2 | Rancid |
| 2 | Suicidal Tendencies |
| 2 | Bang Tango |
| 2 | Kurt Cobain |
| 2 | Countervail |
| 2 | Mercyful Fate |
| 2 | Propagandhi |
| 2 | Savatage |
| 2 | Falling Sickness |
| 2 | Crimson Glory |
| 2 | Saraya |
| 2 | Shutdown |
| 2 | Taken |
| 2 | Bonham |
| 2 | Fall Silent |
| 2 | My Superhero |
| 2 | Ensign |
| 1 | AT THE DRIVE-IN |
| 1 | Enuff Z'Nuff |
| 1 | The Specials |
| 1 | Liege Lord |
| 1 | Quireboys |
| 1 | Rail |
| 1 | Spawn |
| 1 | Dirty Looks |
| 1 | Mayhem |
| 1 | Unbroken |
| 1 | The Selecter |
| 1 | Frontrunner |
| 1 | Blind Guardian |
| 1 | Crow Killer |
| 1 | The Donkey Show |
| 1 | Santa Sangre |
| 1 | Motörhead |
| 1 | Love/Hate |
| 1 | Assault |
| 1 | The English Beat |
| 1 | Nuclear Assault |
| 1 | Straight Faced |
| 1 | Steelheart |
| 1 | Alice In Chains |
| 1 | Amendment 18 |
| 1 | Dance Hall Crashers |
| 1 | Over My Dead Body |
| 1 | Porno For Pyros |
| 1 | London |
| 1 | The Bodysntachers |
| 1 | Sweet F.A. |
| 1 | Biohazard |
| 1 | Necrophagist |
| 1 | Overcome |
| 1 | Let's Go Bowling |
| 1 | Martyr AD |
| 1 | Halford |
| 1 | Shattered Realm |
| 1 | Armored Saint |
| 1 | Sebastian Bach |
| 1 | Manowar |
| 1 | Undefined |
| 1 | Kataklysm |
| 1 | The Uptones |
| 1 | Strung Out |
| 1 | Nuns With Guns |
| 1 | Marilyn Manson |
| 1 | Earth Crisis |
| 1 | Oasis |
| 1 | Comeback Kid |
| 1 | Kill Allen Wrench |
| 1 | House Of Lords |
| 1 | Collateral Damage |
| 1 | Billy Squier |
| 1 | As Blood Runs Black |
| 1 | The Beat |
| 1 | Uzi Suicide |
| 1 | Old Man's Child |
| 1 | Rob Zombie |
| 1 | Destruction |
| 1 | Judgement Day NYC |
| 1 | No Innocent Victim |
| 1 | Against All Authority |
| 1 | Shining |
| 1 | Youth Of Today |
| 1 | Tom Keifer |
| 1 | Sworn Enemy |
| 1 | Cryptopsy |
| 1 | Adamantium |
| 1 | The Dillinger Escape Plan |
| 1 | Deftones |
| 1 | Doro |
| 1 | Green Jelly |
| 1 | 25 Ta Life |
| 1 | Good Riddance |
| 1 | Too Pure To Die |
| 1 | Infectious Grooves |
| 1 | Belphegor |
| 1 | The Murder City Devils |
| 1 | Bathory |
| 1 | Warlock |
| 1 | It Dies Today |
| 1 | Hurricane |
| 1 | Ignite |
| 1 | Cherry Poppin' Daddies |
| 1 | OS101 |
| 1 | Pink Floyd |
| 1 | Bloodbath |
| 1 | Quiet Riot |
| 1 | Grave |
| 1 | Arson |
| 1 | Drexl |
| 1 | Eleven Thirty-Four |
| 1 | Femme Fatale |
| 1 | Fates Warning |
| 1 | Tuff |
| 1 | Eyelid |
| 1 | Shadows Fall |
| 1 | Leatherwolf |
| 1 | Battalion Of Saints |
| 1 | Stephen Pearcy |
| 1 | Cast In Stone |
| 1 | Red Dragon Cartel |
| 1 | Bad English |
| 1 | Nevermore |
| 1 | AC/DC |
| 1 | Boysetsfire |
| 1 | Marduk |
| 1 | Inclination |
| 1 | Dark Tranquillity |
| 1 | Tracii Guns |
| 1 | XYZ |
| 1 | Forsaken Hatred |
| 1 | Jag Panzer |
| 1 | Codeseven |
| 1 | Brothers Keeper |
| 1 | Accept |
| 1 | Ringworm |
| 1 | Holy Grail |
| 1 | Spinal Tap |
| 1 | The Final Buurden |
| 1 | Cast From Eden |
| 1 | Giant |
| 1 | Sponge |
| 1 | Every Man For Himself |
| 1 | Rough Cutt |
| 1 | 1349 |
| 1 | Bulletboys |
| 1 | Beauty To Ashes |
| 1 | Dirkschneider |
| 1 | Adler's Appetite |
| 1 | Hatebreed |
| 1 | Rhino Bucket |
| 1 | Gorilla Biscuits |
| 1 | Bonahm |
| 1 | Confessor |
| 1 | Iron Maiden |
| 1 | Steve Vai |
| 1 | Love Is Red |
| 1 | Hurrican |
| 1 | Helloween |
| 1 | Wildside |
| 1 | Memento Mori |
| 1 | Geoff Tate |
| 1 | Ghost B.C. |
| 1 | Roughhouse |
| 1 | Babylon A.D. |
| 1 | Sabaton |
| 1 | The Skeletones |
| 1 | Stretch Arm Strong |

Show all bands

Last logged in

1 day 10 hours ago

Member for

3 years 7 months

Is following...

No friends added/following