WARCULT

WARCULT
is a TShirtSlayer supporter and wields the mighty sword!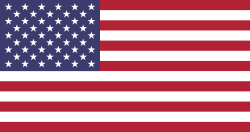 About
Tell us about yourself?:

OLD SCHOOL.

This music is no hobby, lifestyle, or way to fit in somewhere... It's Worship!

"The mind is endless. You put me in a dark solitary cell, and to you that's the end, to me it's the beginning, it's the universe in there, there's a world in there, and I'm free."

>>Want list<<: tees size L or XL, LS size XL
Bathory: Twilight of the Gods - Requiem - Octagon - Nordland - tees & LS, Darkthrone the Underground Resistance patch, General Surgery shirt, Graveland shirts I don't have yet, Judas Iscariot, Enslaved Eld LS, Satanic Warmaster, official Morbid Angel patches i don't already own & other various select things.

What's your reason for joining tshirtslayer?:

Favourite album ?:

Bathory - Blood Fire Death

Which bands are you into?:

How did you find out about TShirtSlayer? :

Word of mouth. Guy asked me about my BP at a show, I asked him about one of his patches.. he recommended this place. I'm not internet saavy. The vast majority of my stuff comes from offline purchases.
Last logged in

1 year 3 months ago

Member for

1 year 7 months

Upload stats

| Count | Type |
| --- | --- |
| 100 | TShirt or Longsleeve |
| 1 | Tape / Vinyl / CD / Recording etc |
| 2 | Pin / Badge |
| 29 | Patch |
| 1 | Other Collectable |
| 2 | Hooded Top |

Upload trade status

| Count | Type |
| --- | --- |
| 2 | Wanted |
| 3 | Trade Only |
| 30 | Sale or Trade |
| 100 | Not for sale or trade |

Bands uploaded

| Count | Band |
| --- | --- |
| 19 | Graveland |
| 11 | Bathory |
| 9 | Deströyer 666 |
| 8 | Revenge |
| 7 | Darkthrone |
| 7 | Morbid Angel |
| 6 | Satanic Warmaster |
| 5 | Burzum |
| 5 | Deicide |
| 4 | Abigail |
| 3 | Mayhem |
| 3 | Midnight |
| 2 | ARCHGOAT |
| 2 | At The Gates |
| 2 | Mastodon |
| 2 | Iron Maiden |
| 2 | Electric Wizard |
| 2 | Dimmu Borgir |
| 2 | King Diamond |
| 2 | Opeth |
| 2 | Judas Priest |
| 2 | Goatwhore |
| 2 | Hellhammer |
| 2 | Obituary |
| 2 | Testament |
| 2 | Conqueror |
| 2 | Slayer |
| 2 | Acid Bath |
| 2 | Dissection |
| 2 | Immortal |
| 2 | Venom |
| 1 | Misfits |
| 1 | Bolt Thrower |
| 1 | Against The Grain |
| 1 | Emperor |
| 1 | Doom |
| 1 | Atheist |
| 1 | Tormentor |
| 1 | Watain |
| 1 | Marshall |
| 1 | Incantation |
| 1 | Metallica |
| 1 | The Exploited |
| 1 | Gorguts |
| 1 | Mysticum |
| 1 | Megadeth |
| 1 | Bad Religion |
| 1 | Exhumed |
| 1 | Wolvhammer |
| 1 | Villains |
| 1 | Rotting Christ |
| 1 | Taake |
| 1 | Skeletonwitch |
| 1 | Johnny Cash |
| 1 | Tiamat |
| 1 | D.R.I. |
| 1 | LYNYRD SKYNYRD |
| 1 | Children Of Bodom |
| 1 | Sect Pig |
| 1 | Ghost |
| 1 | Enslaved |
| 1 | Whiplash |
| 1 | Queens Of The Stone Age |
| 1 | Pantera |
| 1 | Pallbearer |
| 1 | Havok |
| 1 | Crass |
| 1 | Toxic Holocaust |
| 1 | Never Stop The Madness |
| 1 | Ghost B.C. |
| 1 | Ptahil |
| 1 | Black Sabbath |
| 1 | Dystopia |
| 1 | Anthrax |
| 1 | Sarke |
| 1 | Ghoul |
| 1 | High On Fire |
| 1 | Led Zeppelin |
| 1 | Deep Purple |
| 1 | Social Distortion |
| 1 | Sabaton |
| 1 | Bulldozer |
| 1 | Orange Goblin |
| 1 | Motörhead |
| 1 | Subhumans |
| 1 | Solstafir |
| 1 | Cruel Force |
| 1 | Scald |
| 1 | Blue Öyster Cult |
| 1 | Detestation |
| 1 | Myrkur |
| 1 | Nokturnal Mortum |
| 1 | Judas Iscariot |
| 1 | The Mighty Mighty Bosstones |
| 1 | Azaghal |
| 1 | System Of A Down |
| 1 | Manzer |
| 1 | Mercyful Fate |
| 1 | Manilla Road |
| 1 | The Skeletones |
| 1 | Meshuggah |
| 1 | Amebix |
| 1 | Carcass |
| 1 | Helloween |
| 1 | Cannibal Corpse |
| 1 | Grand Belial's Key |
| 1 | Grateful Dead |
| 1 | Amon Amarth |
| 1 | Tool |
| 1 | Mortician |
| 1 | Lord Dying |
| 1 | Unleashed |
| 1 | Vital Remains |
| 1 | Death |

Show all bands

Friends


xasthur1349, LifeOfDeath, Ulven, NuclearExorcist, rusty74, MasterDeath, robin, Kode, bad_american1992, Goathammer, Into Glory Ride, Der Todesking