Viktor36
Trade history
0 items received from others
This member does not have any trade history.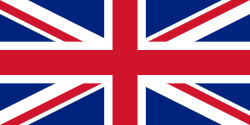 About
What's your reason for joining tshirtslayer?:

Do you goto any festivals or shows?:

Favourite album ?:

Fallen angel of doom,Sacrifice,In The Sign of Evil,Black Metal etc.

Which bands are you into?:

Last Seen Wearing

I have not marked anything as currently worn yet! sorry!
Upload stats

| Count | Type |
| --- | --- |
| 46 | TShirt or Longsleeve |
| 15 | Tape / Vinyl / CD / Recording etc |
| 3 | Hooded Top |
| 1 | Battle Jacket |

Upload trade status

| Count | Type |
| --- | --- |
| 65 | Not for sale or trade |

Bands uploaded

| Count | Band |
| --- | --- |
| 9 | Blasphemy |
| 8 | Motörhead |
| 5 | ARCHGOAT |
| 4 | Beherit |
| 3 | Dissection |
| 3 | Black Witchery |
| 3 | Tormentor |
| 3 | Revenge |
| 2 | Abysmal Grief |
| 2 | Denial Of God |
| 2 | Venom |
| 2 | Gospel Of The Horns |
| 2 | Carcass |
| 2 | Blasphamagoatachrist |
| 2 | Mayhem |
| 1 | Temple Below |
| 1 | Repugnant |
| 1 | Autopsy |
| 1 | Merciless |
| 1 | Vorkuta |
| 1 | Abhomine |
| 1 | Black Sabbath |
| 1 | Immortal |
| 1 | LIERS IN WAIT |
| 1 | Armagedda |
| 1 | Nasum |
| 1 | Sodom |
| 1 | Afflicted |
| 1 | Watain |
| 1 | Fleurety |
| 1 | Marduk |
| 1 | Edge Of Sanity |
| 1 | MANIAC BUTCHER |
| 1 | Nunsalughter |
| 1 | In Flames |
| 1 | Deranged |
| 1 | Sear Bliss |
| 1 | Angelcorpse |
| 1 | Mob 47 |
| 1 | Thy Funeral |
| 1 | Lemmy |
| 1 | Opeth |
| 1 | Nihilist/ Entombed |
| 1 | Burial |
| 1 | Hypocrisy |
| 1 | Tiamat/Treblinka |
| 1 | Wretched Soul |
| 1 | Dismember |
| 1 | And The Haunted |
| 1 | Heathen Deity |
| 1 | Revenge. |
| 1 | Unleashed |
| 1 | Agrona |
| 1 | Grave |
| 1 | Deicide |
| 1 | Wolfbastard |
| 1 | Slayer |
| 1 | Sarcófago.Beherit |
| 1 | At The Gates |
| 1 | Motörheadbangers |
| 1 | Mörti Viventi |
| 1 | Therion |
| 1 | Gorgoroth |
| 1 | Angron |
| 1 | Bathory |
| 1 | Morbid |
| 1 | Tsjuder |
| 1 | Mordhau |
| 1 | Sepultura |
| 1 | Conqueror |
| 1 | Carnage |
| 1 | Inferno |
| 1 | Wired Jaw |

Show all bands

Last logged in

6 days 15 hours ago

Member for

1 month 3 weeks

Is following...

No friends added/following