Vigo_the_Carpathian
Trade history
0 items received from others
This member does not have any trade history.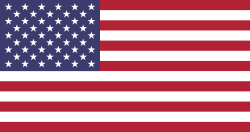 About
Tell us about yourself?:

"On a mountain of skulls,
in the castle of pain,
I sat on a throne of blood!
What was will be!
What is will be no more!
Now is the season of evil!"

Just a dude who loves metal and punk, anything and everything horror, porn, comic books, bad movies, old-school video games, garbage wrestling, cartoons, strippers, tattoos, bad language, junk food, big fake tits, schlock, sleaze, cheese, 'n' trash!

Last Seen Wearing

I have not marked anything as currently worn yet! sorry!
Upload stats

Upload trade status

| Count | Type |
| --- | --- |
| 4 | Not for sale or trade |

Bands uploaded

| Count | Band |
| --- | --- |
| 4 | Mercyful Fate |
| 4 | Profanatica |
| 4 | The Sword |
| 4 | Electric Wizard |
| 4 | HammerFall |
| 4 | Saint Vitus |
| 4 | Nuclear Death |
| 4 | Blood Freak |
| 4 | Agent Steel |
| 4 | Warfare |
| 4 | Lizzy Borden |
| 4 | Huntress |
| 4 | Mortician |
| 4 | Engorged |
| 4 | Morbid |
| 4 | Rudimentary Peni |
| 4 | Sarcofago |
| 4 | Gama Bomb |
| 3 | Rammstein |
| 3 | Assuck |
| 3 | Exumer |
| 3 | Dwarves |
| 3 | Behemoth |
| 3 | Judas Priest |
| 3 | Testament |
| 3 | Misfits |
| 3 | Pungent Stench |
| 3 | The Misfits |
| 3 | Nunslaughter |
| 3 | Sunn O))) |
| 3 | Repulsion |
| 3 | Denial Fiend |
| 3 | THE DWARVES |
| 3 | Mastodon |
| 3 | Birdflesh |
| 3 | Kreator |
| 3 | Portal |
| 3 | My Dying Bride |
| 3 | Gallhammer |
| 2 | Ghost |
| 2 | D.R.I. |
| 2 | Ghost B.C. |
| 2 | Whiplash |
| 2 | Morbid Saint |
| 2 | Claws |
| 2 | Burzum |
| 2 | Metalucifer |
| 2 | Crypticus |
| 2 | Kiss |
| 2 | Massacre |
| 2 | Nirvana |
| 2 | Exhumed |
| 2 | Toxic Holocaust |
| 2 | Anthrax |
| 2 | Nihilist |
| 2 | Massacre (USA) |
| 2 | Mausoleum |
| 2 | Belphegor |
| 2 | Mythic |
| 2 | Razor |
| 2 | Terrorizer |
| 2 | Sentinel Beast |
| 2 | Necrophagia |
| 1 | Acid Bath |
| 1 | Iced Earth |
| 1 | Impetigo |
| 1 | Blood Ceremony |
| 1 | Witchtrap |
| 1 | Immolation |
| 1 | Horrific |
| 1 | Holy Terror |
| 1 | Demolition Hammer |
| 1 | Motörhead |
| 1 | Bronx Casket Co. |
| 1 | Cradle Of Filth |
| 1 | Embalming Theatre |
| 1 | Hallows Eve |
| 1 | The Cramps |
| 1 | Scaremaker |
| 1 | Danzig |
| 1 | Voivod |
| 1 | Assassin |
| 1 | Sleep |
| 1 | Slayer |
| 1 | Rigor Mortis |
| 1 | Lordi |
| 1 | Frightmare |
| 1 | Celtic Frost |
| 1 | Blizaro |
| 1 | White Wizzard |
| 1 | Dio |
| 1 | Skeletal Spectre |
| 1 | White Zombie |
| 1 | Cianide |
| 1 | Impaled |
| 1 | Iron Maiden |
| 1 | Zuckuss |
| 1 | The Black Dahlia Murder |
| 1 | Mötley Crüe |
| 1 | Erotikill |
| 1 | MENTORS |
| 1 | Black Sabbath |
| 1 | Dead Kennedys |
| 1 | THE MENTORS |
| 1 | Gwar |
| 1 | Gorgoroth |
| 1 | Coffins |
| 1 | Marilyn Manson |
| 1 | Old Funeral |
| 1 | Destruction |
| 1 | The Accused |
| 1 | Coven |
| 1 | Blue Öyster Cult |
| 1 | Triptykon |
| 1 | Possessed |
| 1 | Ramones |
| 1 | SexTrash |
| 1 | Exorcist |
| 1 | Alice Cooper |
| 1 | Hellhammer |
| 1 | Goatwhore |
| 1 | F.K.Ü. |
| 1 | Holy Moses |
| 1 | King Diamond |
| 1 | Skeletonwitch |
| 1 | Acid Witch |
| 1 | Machetazo |

Show all bands

Last logged in

11 months 2 weeks ago

Member for

8 years 9 months

Is following...

No friends added/following