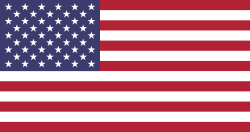 victimOfdeatH
Primary tabs

victimOfdeatH
is a TSS Supporter!

Trade history
5 pending seller/trader reviews
35 great seller/trader reviews
18 items received from others.
More info click here
About
Tell us about yourself?:

Names Kevin I buy sell trade rare stuff on

take a look! I am also plant based chef who studies holistic medicine herbs & farming.
I've studied with every culture religion and my blood roots come from Congolese slaves in
the heart of the Congo. While in this life time my blood is of natives from Peru who were enslaved
by the Japanese for green tea plantations.

I study Dr.sebi's teachings of electric alkaline foods. Can treat cure any illness known to man.

If you are interested I can explain for my brethren in arms who have sick ill loved ones 4 free. Money doesn't rule me.
have a good one Oh yea BTW I'm raising funds for my wife's surgery

please take a look if you have the time thank you It would me a lot to me. Spread the consciousness it is a terminal
illness with 10 years life expectancy she is in the 5th year of madness. Can not play with madness.

-Kevin gf.me/u/yva4ui gf.me/u/yva4ui gf.me/u/yva4ui gf.me/u/yva4ui

#breastimplantillness #breastimplantillness #breastimplantillness #breastimplantillness

What's your reason for joining tshirtslayer?:

talk thrash checkout diffrent battle jackets and trade!

Do you goto any festivals or shows?:

Yea living close to capital chaos lets me go to all the old school shows.
Tidal Wave
Slaughter by the Water
Exodus
Kreator
Heathen
Overkill
Hirax
Havok
The casualties
Destruction ect...

How did you find out about TShirtSlayer? :

Local patch collecting friend.
Member for

8 years 1 week

Last logged in

1 day 20 hours ago