UncleJager
Trade history
0 items received from others
This member does not have any trade history.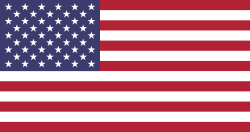 About
Tell us about yourself?:

World traveler. Currently staying in the Carolinas

What's your reason for joining tshirtslayer?:

Do you goto any festivals or shows?:

Lot's of shows. I used to go to Sziget and Wacken.
Opeth 3x
Slayer 2x
Turisas
Tyr 3x
Ensiferum 3x
Behemoth 4x
Belphegor
Unleashed
Krisiun 2x
Corrosion of Conformity
Cradle of Filth 3x
Morbid Angel 2x
Dimmu Borgir 3X
Pantera
Napalm Death
Sear Bliss 2x
Without Face
Destruction 2x
Kreator 2x
Nevermore
Children of Bodom
Nightwish
The Gathering
Type O Negative 5x
Cannibal Corpse
Gwar
Amorphis
Coal Chamber 2x
Fantomas
Tool
Black Sabbath (original line up) 3x
Metallica
Chthonic
Toxic Holocaust
Satyricon
Moonspell
Secrets of the Moon
Swashbuckler
Korpiklaani 3x
Enslaved 2x
Dawn of Ashes
Blood Red Throne
Eluveitie
Katatonia
Bloodbath
Alcest
Finntroll 2x
Arkona
Polkadot Cadaver
Forged in Flame
Metsatöll 2x
Moonsorrow
Watain
Inhumation [USA] 9x
My Dying Bride
Apocalyptica 2x
Blackguard 2x
Goatwhore
Inquisition
1349

Which bands are you into?:

How did you find out about TShirtSlayer? :

Last Seen Wearing

I have not marked anything as currently worn yet! sorry!
Upload stats

| Count | Type |
| --- | --- |
| 44 | TShirt or Longsleeve |
| 2 | Patch |
| 1 | Hooded Top |

Upload trade status

| Count | Type |
| --- | --- |
| 6 | Sold |
| 1 | Sale only |
| 40 | Not for sale or trade |

Bands uploaded

| Count | Band |
| --- | --- |
| 3 | Arkona |
| 3 | Cradle Of Filth |
| 3 | Opeth |
| 2 | Morbid Angel |
| 2 | Cannibal Corpse |
| 2 | Behemoth |
| 2 | My Dying Bride |
| 2 | Dimmu Borgir |
| 2 | Slayer |
| 2 | Metsatoll |
| 1 | Turisas |
| 1 | Odroerir |
| 1 | Korpiklaani |
| 1 | Type O Negative |
| 1 | Sepultura |
| 1 | Zyklon |
| 1 | Belenos |
| 1 | Arcturus |
| 1 | Acid Bath |
| 1 | Myrkskog |
| 1 | Borknagar |
| 1 | Khors |
| 1 | Whiplash |
| 1 | Nokturnal Mortum |
| 1 | Necrot |
| 1 | Dalriada |
| 1 | Napalm Death |
| 1 | Bell Witch |
| 1 | Enslaved |
| 1 | Testament |
| 1 | Pantera |
| 1 | Falkenbach |
| 1 | Annihilator |
| 1 | Finntroll |
| 1 | Sonata Arctica |
| 1 | Heidevolk |
| 1 | Apocalyptica |
| 1 | Inhumation |
| 1 | Clawfinger |
| 1 | Moonsorrow |
| 1 | Veil |
| 1 | Emperor |
| 1 | Thyrfing |
| 1 | Menhir |

Show all bands

Last logged in

2 days 7 hours ago

Member for

6 years 11 months

Is following...


Bloodied-Yet-Unbowed