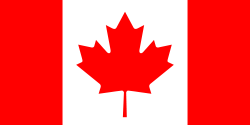 Tico Tyrant
Primary tabs
Trade history
This member does not yet have any sent trade reviews/history
About
Tell us about yourself?:

About Me: I'm Tom ( people got to calling me Tico or 'The Tico Tyrant')

I don't go on here very often--chat to me if you want to get to know me
Black Metal, House music, heavy metal, other shit...etc etc etc...
Bier ist die Beste (I do find myself a Scotch, Bourbon and Whisky lover....I will also settle on more relaxed occasions for beer or rum. I only really like some Finnish vodka and German vodka and of course beer (craft)

-I believe in the might of myself to ascend higher. I help out those who have shown me they have my respect. I care for things such as animals, nature and the spirituality of inner strength...but I'm not all hokey pokey or some shit, I'm very down to earth, a bit of a silly taco and can associate with anyone, and people into many kinds of music, like myself...I actually have low tolerance for people who can only talk about 1 thing.

-I can be extremely fucking depressed and have gone through some really stupid stuff in life, for which I will not be talking about here....needless to say I am also ADHD and sometimes rant.....had my fair share of meds...sometimes I post threads on this forum that either don't make sense, or stir up debate. So be prepared if you enter into one, because it's likely fueled by my madness.

I'm a Canuck: but I have a lot more admiration for roots and pride, I respect multiculturalism, but don't appreciate any confines of oppression against pre-established national values

I'm part Costa Rican, a little bit of Czech, Basques clan rooted and 100% Canadian bacon

I do have a facebook, but I rarely add people, that's not to say I wouldn't if you add me, I'm just shitty at social networking sometimes and....I need to get to know people before I can realistically accept anything...

...well that's it!

FUCK A BEER, then..............A GOAT! -/-Tico -|- TyranT-\-

What's your reason for joining tshirtslayer?:

discuss shirts, patches, albums and jackets

Do you goto any festivals or shows?:

No, but I have been to concerts a couple in the states and many locally.

How did you find out about TShirtSlayer? :

through a friend...I think?
Member for

10 years 2 months

Last logged in

6 years 6 months ago