ThrashMetal1982

ThrashMetal1982
is a TShirtSlayer supporter and wields the mighty sword!

Trade history
1 pending seller/trader reviews
17 great seller/trader reviews
20 items received from others
More info click here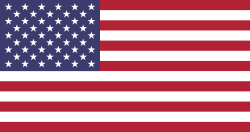 About
Tell us about yourself?:

Born and raised in California and currently a college student majoring in Psychology.

I'm fully aware that some patches listed below are "hard-to-find," but I hope all of you can help me hunt them down so I can finally start on my vest!

!!! ALL VINTAGE !!!

Bolt Thrower: Cenotaph (Square)
Diamond Head: The Borrowed Time Tour Circle (Blue Border)
Fist: Name, Rank & Serial Number
Holy Moses: Finished with the Dogs
Immolation: Dawn of Possession (Red OR Black Border)
Malevolent Creation: The Ten Commandments (Grey OR Black Border)
Ozzy Osbourne: The Ultimate Sin Tour 1986 (Red Border)
Praying Mantis: Time Tells No Lies (Purple Border)
Spider: Rock 'n' Roll Gypsies (Red Border)
Tygers of Pan Tang: Don't Touch Me There
White Spirit: S/T (Red Border)

What's your reason for joining tshirtslayer?:

Interact with other members, meet them if possible, and show my collection.

Do you goto any festivals or shows?:

There's hardly any festivals where I'm from but I have seen:

Deathriders (x2), Destruction (x2), Whiplash (x2), Exumer, Sadistic Intent (x2), Morbid Saint (x3), Merciless Death (x4), Onslaught, Artillery, Anthrax (x2), Exodus (x3), King Diamond (x2), Possessed (x3), Satan, Grim Reaper (x3), Exciter (x2), Atrophy, Warbringer (x3), Fueled By Fire (x2), Metal Church (x2), Armored Saint, Excel (x4), Deathhammer, Death Angel, Diamond Head, Metallica, Kreator (x2), Obituary (x2), Midnight, Power Trip (x2), Wehrmacht, Witchaven (x3), Suicidal Tendencies, Suffocation, Morbid Angel, Antichrist, Hirax (x5), Sacred Reich (x2), Doro (x2), Evildead (x3), D.R.I. (x2), Toxic Holocaust, Nuclear Assault, Bonded By Blood, Skeletal Remains (x2), Nasty Savage, Nocturnus A.D., Razor, Demolition Hammer, Lowlife (Cryptic Slaughter), Final Conflict, Vio-Lence, Flotsam and Jetsam, Repulsion, Massacre, Iron Maiden, Toxik

How did you find out about TShirtSlayer? :

Last Seen Wearing

I have not marked anything as currently worn yet! sorry!
Upload stats

Upload trade status

| Count | Type |
| --- | --- |
| 80 | Not for sale or trade |

Bands uploaded

| Count | Band |
| --- | --- |
| 3 | Metal Church |
| 3 | Slayer |
| 3 | Exciter |
| 2 | Possessed |
| 2 | Metallica |
| 2 | Pestilence |
| 2 | Exumer |
| 2 | Testament |
| 2 | Megadeth |
| 1 | Cancer |
| 1 | Iron Maiden |
| 1 | Deathhammer |
| 1 | Celtic Frost |
| 1 | Anthrax |
| 1 | Sadus |
| 1 | Asphyx |
| 1 | Violent Force |
| 1 | Forbidden |
| 1 | Exodus |
| 1 | Sacred Reich |
| 1 | Tokyo Blade |
| 1 | Monstrosity |
| 1 | King Diamond |
| 1 | Wehrmacht |
| 1 | Agent Steel |
| 1 | W.A.S.P. |
| 1 | S.O.D. |
| 1 | Mercyful Fate |
| 1 | EvilDead |
| 1 | Motörhead |
| 1 | Onslaught |
| 1 | Morbid Saint |
| 1 | Dismember |
| 1 | Mortal Sin |
| 1 | Atrophy |
| 1 | English Dogs |
| 1 | Master |
| 1 | Flotsam And Jetsam |
| 1 | Warlock |
| 1 | Death Angel |
| 1 | Gorguts |
| 1 | Overkill |
| 1 | Dark Angel |
| 1 | Helloween |
| 1 | Obituary |
| 1 | Protector |
| 1 | Unleashed |
| 1 | Suicidal Tendencies |
| 1 | Nuclear Assault |
| 1 | Deicide |
| 1 | Voivod |
| 1 | Judas Priest |
| 1 | Sepultura |
| 1 | Sodom |
| 1 | Lizzy Borden |
| 1 | Saxon |
| 1 | Annihilator |
| 1 | Living Death |
| 1 | Raven |
| 1 | Grave |
| 1 | Destruction |
| 1 | Kreator |
| 1 | Venom |
| 1 | Benediction |
| 1 | Demolition Hammer |
| 1 | Coroner |
| 1 | Death |
| 1 | Atheist |
| 1 | Autopsy |

Show all bands

Last logged in

8 hours 1 sec ago

Member for

7 years 6 months

Is following...


Giova, deep4life, Koolg71, fuckenscooter02, 3.421 TAROTDACTYL, God_of_emptiness93, _Cheezitz, Looking into th..., DEAD MOON, KleptoSkuld, 2drunk, NEC, bad_american1992, Overactive Imag..., Toxic_Adrian, toxikholocaust, Voidcrew, invisible-horizons, exumer_09, thrashersteve, Ryan.ortiz14, toxikdeath06, Vic_Rattlehead, Turn_the_Hell_on, METAL SAVAGE, Hammr123, asioux, Possessed by Exumer, Darkness 1980s, TheePhilosopher, overkill386, ThrashMetal1983, venice thrasher, hectormetallica123