thrashing_death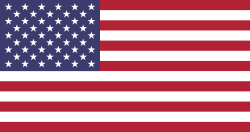 About
Tell us about yourself?:

Users that I have had good sales/trades with:

maidenfan620
ThrashMetal1983
Troy B clear
DamageIncDEB
Deathcrush
Morbideath
VoiceOfTheSoul
StereoDeth
DevilzForce
SABBATRINITY
victimOfdeatH
Ysidro
Chaos and Metal
MayhemWithKang
-----------------------------
***Want List***
-----------------------------

Patches:

Death - Human (Official/Vintage)

Death - Spiritual Healing (Official/Vintage)

Savatage - Any

Metal Church - Fake Healer (Official woven or BP)

Opeth - Ghost Reveries (Official BP)

Shirts:
ANY Edge of Sanity

ANY Death

ANY Carcass

Autopsy - Severed Survival, Macabre Eternal, The Headless Ritual

*XL or 2XL

What's your reason for joining tshirtslayer?:

buy/sell/trade patches, look at other people collections

Do you goto any festivals or shows?:

The Big 4 in Indio, CA
Metal Alliance 2013 Tour in Anaheim, CA
The Battle of San Bernardino in San Bernardino, CA
Decibel Magazine Tour 2014 in Santa Ana, CA
Scion Rock Fest 2014 in Pomona, CA
Summer Slaughter 2014 Tour in Santa Ana, CA
OC Death Fest 2014 in Anaheim, CA
Decibel Magazine Tour 2015 in Los Angeles, CA
Mayhem Festival Tour 2015 in San Bernardino, CA
IndieMerchStore Tour 2015 in Los Angeles, CA
Show Your Scars Fest 2016 in Los Angeles, CA
Ozzfest 2016 in San Bernardino, CA
Frost and Fire II in Ventura, CA
Decibel Magazine Tour 2017 in Santa Ana, CA
Ozzfest 2017 in San Bernardino, CA
Knotfest 2017 in San Bernardino, CA
Decibel Magazine Tour 2018 in Santa Ana, CA
Decibel Magazine Tour 2019 in Santa Ana, CA

Some other smaller local fests as well.

Full list of bands I've seen:
Volbeat
Machine Head (x2)
Metallica (x2)
Anthrax (x3)
Slayer (x2) [1st time was Jeff's last live performance]
Megadeth (x3)
Warbeast
Heathen
Destruction
Diamond Head
Havok (x3)
Toxic Holocaust (x4)
The Casualties
English Dogs
Thin Lizzy
Black Label Society
Judas Priest
JFA
Madrost (x7)
Municipal Waste (x5) [1 time playing Hazardous Mutation in its entirety]
Black Tusk
3 Inches of Blood
Leftover Crack (x2)
Exmortus (x7)
Spellcaster (x4)
Witchaven (x9)
Swallow the Sun
Accept
Kreator (x3)
Holy Grail (x4)
Dragonforce
Bonded by Blood (x3)
HeXeN
Gravehill (x5)
Warbringer (x4)
Sakrificer
Attitude Adjustment
Repulsion (x3) [1 time playing Horrified in its entirety]
Exhumed (x6)
Napalm Death
D.R.I.
CH3
T.S.O.L.
Adolescents
Vektor
White Wizzard (x2) [Once as the original High Speed GTO lineup]
D.O.A.
D.I.
High on Fire
Goatwhore (x4)
Dr.Know (x2)
Lich King
Night Demon (x7)
Overkill
Testament
Iron Maiden (x2)
Between the Buried and Me (x4) [Once playing The Parallax II in its entirety]
The Contortionist (x2)
The Faceless (x4)
Abiotic
Dying Fetus (x2)
Iron Reagan (x2)
Ramming Speed
Mammoth Grinder (x2)
Noisem
Nausea (L.A.)
Gorguts [Set cut short due to technical issues]
The Black Dahlia Murder (x4) [Once playing Nightbringers in its entirety]
Carcass (x2)
Red Fang (x2)
Nekrogoblikon
Speedwolf
Power Trip
Midnight (x3)
Morbid Angel (x3) [Twice with David Vincent; once with Steve Tucker]
Murder Construct
Jess and the Ancient Ones
King Diamond (x4) [2 times playing Abigail in its entirety]
Rivers of Nihil
Massacre
Obituary (x3)
Death to All
Inanimate Existence
Cannabis Corpse
In Flames
Opeth (x4) [2 times playing Ghost Reveries in its entirety; 2 times with VIP]
Theories
Cattle Decapitation (x2) [1st time set cut short due to stabbing]
Blade Killer (x3)
Skull Fist
Weaponizer
Nekrofilth
Tribulation
Cannibal Corpse (x3)
Behemoth (x3) [Once playing The Satanist in its entirety]
OFF!
Bad Religion (x2)
Vallenfyre
Converge
Pallbearer
At The Gates (x2)
Skeletal Remains (x2)
Phobia (x2)
Ghoul (x4)
Animals As Leaders
Ghost (x2) [1st time was an acoustic set]
Lamb of God (x2) [1st time was a short set, live on Jimmy Kimmel]
Gruesome
Lord Dying
Highland
Icons of Phobos
Ritual Necromancy
Bölzer
Exodus
Thanatology (x2)
Nervosa
Crematorium
Terrorizer LA [Playing World Downfall in its entirety]
Cauldron
Enforcer
The Haunted
Decapitated (x2)
Abysmal Dawn
Horrid
Old Coven
Power From Hell
Condition Critical
Myrkur
King Parrot
Child Bite
Voivod
Destroyer 666
Acid Witch
Poison Headache
Rotten Sound
Brujeria
Black Sabbath
Widow
Midnight Chaser
Thrust
Slough Feg
Omen
Axxion
Visigoth
High Spirits
Mindless Sinner [First ever US appearance]
Cirith Ungol [First show in ~25 years]
Pennywise
Suffocation
Revocation
Possessed
Death Angel
Children of Bodom
Prophets of Rage
Ozzy Osbourne
Khemmis
Wolves in the Throne Room
Enslaved
Fleshgod Apocalypse
Whitechapel [Playing This is Exile in its entirety]
Necrot

Also seen tons of local metal and punk bands.

Last Seen Wearing

I have not marked anything as currently worn yet! sorry!
Upload stats

| Count | Type |
| --- | --- |
| 59 | TShirt or Longsleeve |
| 136 | Tape / Vinyl / CD / Recording etc |
| 16 | Patch |
| 36 | Other Collectable |
| 6 | Hooded Top |
| 10 | Battle Jacket |

Upload trade status

| Count | Type |
| --- | --- |
| 2 | Trade Only |
| 1 | Sold |
| 4 | Sale or Trade |
| 256 | Not for sale or trade |

Bands uploaded

| Count | Band |
| --- | --- |
| 22 | Death |
| 18 | Opeth |
| 13 | Metallica |
| 12 | Municipal Waste |
| 12 | Toxic Holocaust |
| 12 | Anthrax |
| 11 | Exhumed |
| 11 | Carcass |
| 10 | Midnight |
| 10 | Deicide |
| 10 | Iron Maiden |
| 9 | Havok |
| 9 | Morbid Angel |
| 9 | Megadeth |
| 9 | Slayer |
| 8 | Possessed |
| 8 | Judas Priest |
| 8 | Autopsy |
| 7 | Edge Of Sanity |
| 7 | Lich King |
| 7 | Bolt Thrower |
| 7 | Kreator |
| 6 | Gorguts |
| 6 | Cannibal Corpse |
| 6 | D.R.I. |
| 6 | King Diamond |
| 5 | White Wizzard |
| 5 | Overkill |
| 5 | Bad Religion |
| 5 | Mercyful Fate |
| 5 | Exmortus |
| 5 | Warbringer |
| 5 | Metal Church |
| 5 | Exciter |
| 5 | Evile |
| 5 | Motörhead |
| 4 | Venom |
| 4 | Madrost |
| 4 | Sodom |
| 4 | Obituary |
| 4 | Destruction |
| 4 | Carnage |
| 4 | Iron Reagan |
| 4 | Tankard |
| 4 | Dismember |
| 4 | Bathory |
| 4 | Grim Reaper |
| 4 | At The Gates |
| 3 | Morbid Eclipse |
| 3 | Enforcer |
| 3 | Dark Angel |
| 3 | HIGH ON FIRE |
| 3 | Exodus |
| 3 | Pungent Stench |
| 3 | Mayhem |
| 3 | Machine Head |
| 3 | Paradise Lost |
| 3 | Napalm Death |
| 3 | Powerthrone |
| 3 | Bonded By Blood |
| 3 | The Faceless |
| 3 | Heavy Load |
| 3 | Testament |
| 3 | Nihilist |
| 3 | Entrails |
| 2 | The Black Dahlia Murder |
| 2 | Cormorant |
| 2 | Obliteration |
| 2 | Amulet |
| 2 | Witherscape |
| 2 | Black Sabbath |
| 2 | Cancer |
| 2 | English Dogs |
| 2 | Oz |
| 2 | Darkthrone |
| 2 | Entombed |
| 2 | Between The Buried And Me |
| 2 | Cryptic Slaughter |
| 2 | Speedwolf |
| 2 | Riot |
| 2 | Hellhammer |
| 2 | Nocturnus |
| 2 | Death Angel |
| 2 | Terrorizer |
| 2 | Carnivore |
| 2 | Repulsion |
| 2 | NEKROMANTHEON |
| 2 | Forbidden |
| 2 | Shitfucker |
| 2 | 3 Inches Of Blood |
| 2 | Noisem |
| 2 | Intruder |
| 2 | Goatwhore |
| 2 | Leftover Crack |
| 2 | Ghost |
| 2 | Dissection |
| 1 | Diamond Head |
| 1 | Kiss |
| 1 | Leprosy |
| 1 | Spellcaster |
| 1 | Bokt Thrower |
| 1 | Candlemass |
| 1 | Revocation |
| 1 | Dragonslayer |
| 1 | Dr.Know |
| 1 | Bastard Priest |
| 1 | Pink Floyd |
| 1 | Black Magic |
| 1 | Ghoul |
| 1 | Brutal Truth |
| 1 | Wehrmacht |
| 1 | Celtic Frost |
| 1 | Witch Cross |
| 1 | Mauruding Ghouls |
| 1 | Blade Killer |
| 1 | Cannabis Corpse |
| 1 | Cathedral |
| 1 | Suicidal Tendencies |
| 1 | Gravehill |
| 1 | Skeletal Remains |
| 1 | Oak Pantheon |
| 1 | Flight |
| 1 | Earth |
| 1 | Iced Earth |
| 1 | Corrosion Of Conformity |
| 1 | Holy Grail |
| 1 | Amiensus |
| 1 | Obscura |
| 1 | Vampire |
| 1 | Wormrot |
| 1 | Occultist |
| 1 | Black Flag |
| 1 | Dragonforce |
| 1 | Gorefest |
| 1 | Warbeast |
| 1 | Ozzy Osbourne |
| 1 | T.S.O.L. |
| 1 | DR. Know |
| 1 | In Defence |
| 1 | Merciless |
| 1 | TSOL |
| 1 | Manilla Road |
| 1 | Decapitated |
| 1 | Accept |
| 1 | Grotesque |
| 1 | Grave Wax |
| 1 | Gama Bomb |
| 1 | Dying Fetus |
| 1 | ATTITUDE ADJUSTMENT |
| 1 | Slaughter |
| 1 | Claws |
| 1 | Goat Horn |
| 1 | Grill 'Em All |
| 1 | DOA |
| 1 | Deathhammer |
| 1 | Power From Hell |
| 1 | Blut Der Nacht |
| 1 | Macabre |
| 1 | D.I. |
| 1 | Hellbringer |
| 1 | Iron Dogs |
| 1 | Power Trip |
| 1 | Nuit Noire |
| 1 | The Adolescents |
| 1 | Cruel Force |
| 1 | Yellowgoat |
| 1 | Blood Feast |
| 1 | Trist |
| 1 | The Casualties |
| 1 | In Solitude |
| 1 | Witchfinder General |
| 1 | Ramming Speed |
| 1 | Kuxan Suum |
| 1 | Vektor |
| 1 | Nifelheim |
| 1 | Death Breath |
| 1 | Saint Vitus |
| 1 | Sepultura |
| 1 | Savatage |
| 1 | Tank |
| 1 | Nekrofilth |

Show all bands

Last logged in

1 year 7 months ago

Member for

8 years 4 months

Is following...


joecubbie, Numbskull, alie_bageur, voivodrules98, Plague, 90MaidenFan, Troy B clear, DamageIncDEB, maidenfan620