Thimsoria
Trade history
0 items received from others
This member does not have any trade history.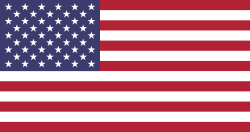 About
Tell us about yourself?:

I am a huge fan of heavy metal. I go to concerts as much as possible. i have had a patch jacket for almost 3 years and have been collecting shirts for about 7 years. i am from Illinois.

What's your reason for joining tshirtslayer?:

show off my collection and possibly purchase shirts

Do you goto any festivals or shows?:

i used to go to MDF and Ragnarokkr every year and i try to hit a few chicago shows when possible

Which bands are you into?:

How did you find out about TShirtSlayer? :

Last Seen Wearing

I have not marked anything as currently worn yet! sorry!
Upload stats

| Count | Type |
| --- | --- |
| 304 | TShirt or Longsleeve |
| 76 | Tape / Vinyl / CD / Recording etc |
| 2 | Pin / Badge |
| 38 | Patch |
| 160 | Other Collectable |
| 2 | Battle Jacket |

Upload trade status

| Count | Type |
| --- | --- |
| 32 | Sale or Trade |
| 550 | Not for sale or trade |

Bands uploaded

| Count | Band |
| --- | --- |
| 18 | Queensryche |
| 13 | Jag Panzer |
| 12 | Jex Thoth |
| 11 | Labyrinth |
| 11 | Kiss |
| 10 | Iron Maiden |
| 10 | Mortiis |
| 10 | Bolt Thrower |
| 8 | The Devil's Blood |
| 8 | Whiplash |
| 8 | Vicious Rumors |
| 7 | Asphyx |
| 7 | Viking |
| 7 | Sanctuary |
| 7 | Aura Noir |
| 7 | Altered Existence |
| 7 | Ashbury |
| 6 | Chalice |
| 6 | Venom |
| 6 | Aerosmith |
| 6 | Striker |
| 6 | Stratovarius |
| 6 | Amorphis |
| 6 | Omen |
| 6 | Exciter |
| 6 | Riot |
| 6 | Heretic |
| 6 | Mötley Crüe |
| 6 | Testament |
| 6 | Fates Warning |
| 6 | Hail Of Bullets |
| 6 | Pagan Altar |
| 5 | Crimson Glory |
| 5 | Trans-Siberian Orchestra |
| 5 | Venomous Maximus |
| 5 | Savage Master |
| 5 | Oz |
| 5 | Dark Angel |
| 5 | Ghost |
| 5 | Pentagram |
| 5 | Nuclear Assault |
| 5 | Absu |
| 5 | Whitesnake |
| 5 | Virgin Steele |
| 5 | Pretty Boy Floyd |
| 5 | Olorin |
| 5 | Angelcorpse |
| 5 | Judas Priest |
| 5 | Saint Vitus |
| 5 | Mayhem |
| 5 | Helstar |
| 4 | Obsession |
| 4 | Black Death |
| 4 | Jess And The Ancient Ones |
| 4 | Triptykon |
| 4 | Manilla Road |
| 4 | Q5 |
| 4 | Paradise Lost |
| 4 | Obituary |
| 4 | King Diamond |
| 4 | Hexx |
| 4 | Tool |
| 4 | Blood Ceremony |
| 4 | Repulsion |
| 4 | Skullfist |
| 4 | Firehouse |
| 4 | Cauchemar |
| 4 | Brocas Helm |
| 4 | Doom |
| 4 | Wizard |
| 4 | Savatage |
| 4 | The Doors |
| 4 | Guns N' Roses |
| 4 | Novembers Doom |
| 4 | Seax |
| 4 | Possessed |
| 4 | Halloween |
| 3 | Medieval Steel |
| 3 | Mercyful Fate |
| 3 | Sigh |
| 3 | Stone Magnum |
| 3 | Hellwitch |
| 3 | Attacker |
| 3 | Gatekeeper |
| 3 | Wrath |
| 3 | Samael |
| 3 | Tyr |
| 3 | Candlemass |
| 3 | Diamond Rexx |
| 3 | Craft |
| 3 | Entombed |
| 3 | Jimi Hendrix |
| 3 | Incantation |
| 3 | Impaled Nazarene |
| 3 | Kantation |
| 3 | Primordial |
| 3 | Mob Rules |
| 3 | Def Leppard |
| 3 | Solstafir |
| 3 | Razor |
| 3 | Therion |
| 3 | Demolition Hammer |
| 3 | Cinderella |
| 3 | Metalium |
| 3 | Hirax |
| 3 | Cathedral |
| 3 | Ancient Dreams |
| 3 | Damien Thorne |
| 3 | Atrophy |
| 3 | Grim Reaper |
| 3 | Hericane Alice ‎ |
| 3 | Bulldozer |
| 3 | VOLTAX |
| 3 | Sleepy Hollow |
| 3 | Sinister |
| 3 | Autopsy |
| 3 | My Dying Bride |
| 3 | Liege Lord |
| 3 | Helloween |
| 3 | Destructor |
| 3 | Gwar |
| 3 | Phantom |
| 3 | Borrowed Time |
| 3 | Nocturnal |
| 3 | Destruction |
| 3 | Nightwish |
| 3 | Immolation |
| 3 | Satan |
| 3 | Lethal |
| 3 | Portal |
| 3 | Earth |
| 3 | Artillery |
| 3 | Gamma Ray |
| 3 | Bon Jovi |
| 3 | Deströyer 666 |
| 3 | Gorguts |
| 3 | Slayer |
| 2 | Voz |
| 2 | Peucharist |
| 2 | Alice Cooper |
| 2 | Ancient Creation |
| 2 | Korpiklaani |
| 2 | Cardiac Arrest |
| 2 | In Solitude |
| 2 | Ares Kingdom |
| 2 | Finntroll |
| 2 | Armored Saint |
| 2 | Ruthless |
| 2 | Eternal Champion |
| 2 | Uncle Acid & The Deadbeats |
| 2 | A Sound Of Thunder |
| 2 | At War |
| 2 | Ostrogoth |
| 2 | Mastodon |
| 2 | Coven 13 |
| 2 | Shok Paris |
| 2 | Holocaustum |
| 2 | Salems Wych |
| 2 | Stormwitch |
| 2 | Beelzefuzz |
| 2 | Mgła |
| 2 | Artch |
| 2 | Cirith Ungol |
| 2 | Arcturus |
| 2 | Twisted Sister |
| 2 | Picture |
| 2 | Wormed |
| 2 | Kamelot |
| 2 | Tony MacAlpine |
| 2 | Led Zeppelin |
| 2 | Cradle Of Filth |
| 2 | Rush |
| 2 | Axxion |
| 2 | Moros Nyx |
| 2 | Vader |
| 2 | Seven Witches |
| 2 | Voivod |
| 2 | Sacred Oath |
| 2 | HammerFall |
| 2 | October 31 |
| 2 | Withering Soul |
| 2 | Veronica Freeman |
| 2 | Master |
| 2 | Danger Danger |
| 2 | Trouble |
| 2 | Sacred Dawn |
| 2 | Tango Down |
| 2 | Ozzy Osbourne |
| 2 | Dio |
| 2 | Titan Force |
| 2 | D.R.I. |
| 2 | Moonsorrow |
| 2 | Twisted Tower Dire |
| 2 | Agent Steel |
| 2 | Bitch |
| 2 | Wintersun |
| 2 | Winter |
| 2 | Iced Earth |
| 2 | Atheist |
| 2 | Tuff |
| 2 | Icon |
| 2 | Abigail |
| 2 | Inquisition |
| 2 | Leather Leone |
| 2 | Possessor |
| 2 | Pharaoh |
| 2 | Glacier |
| 2 | Heavens Edge |
| 2 | Sonata Arctica |
| 2 | Blind Guardian |
| 2 | Züül |
| 2 | Cerebus |
| 2 | Poison |
| 2 | TEITANBLOOD |
| 2 | Night Demon |
| 2 | Blacksmith |
| 2 | Skullview |
| 2 | Winterhawk |
| 2 | Tygers Of Pan Tang |
| 2 | Slauter Xstroyes |
| 2 | Coroner |
| 2 | Lillian Axe |
| 2 | Black Sabbath |
| 2 | Heavens Gate |
| 1 | Godsmack |
| 1 | Redd Barron |
| 1 | Satan's Host |
| 1 | Megadeth |
| 1 | Midnite Hellion |
| 1 | Godflesh |
| 1 | Old Wolf |
| 1 | Edguy |
| 1 | Doro |
| 1 | Goatwhore |
| 1 | Trixter |
| 1 | Salem's Wych |
| 1 | Joey Tafola |
| 1 | Ensiferum |
| 1 | Aevangelist |
| 1 | Emperor |
| 1 | Bombay Black |
| 1 | Wretch |
| 1 | Hessler |
| 1 | Abscess |
| 1 | Savage |
| 1 | Bal-Sagoth |
| 1 | Tyrents Reign |
| 1 | Earthen |
| 1 | Sirenhex |
| 1 | Impaler |
| 1 | Axe Master |
| 1 | Crusader |
| 1 | Primal Fear |
| 1 | Steelheart |
| 1 | Yes |
| 1 | Eluveitie |
| 1 | Uada |
| 1 | Dissection |
| 1 | Chrome Mollie |
| 1 | Hessian |
| 1 | Degradation |
| 1 | Macabre |
| 1 | Acid Witch |
| 1 | Paradoxx |
| 1 | Operation Mindcrime |
| 1 | Spellcaster |
| 1 | Winger |
| 1 | Black Death Resurrected |
| 1 | Primodial |
| 1 | Skid Row |
| 1 | Rigor Mortis |
| 1 | Halcyon Way |
| 1 | Ted Poley |
| 1 | Dokken |
| 1 | Turisas |
| 1 | Nuke |
| 1 | Metal Church |
| 1 | Dantesco |
| 1 | Ghost In The Ruins |
| 1 | Nokturnel |
| 1 | Tyrant |
| 1 | Hour Of 13 |
| 1 | Intersiege |
| 1 | Ambush |
| 1 | Saxon |
| 1 | Crowhaven |
| 1 | Carcass |
| 1 | Coven |
| 1 | Pagan's Mind |
| 1 | LYNYRD SKYNYRD |
| 1 | Midnight |
| 1 | Hardline |
| 1 | Vandenberg |
| 1 | Black Death Ressurected |
| 1 | Overkill |
| 1 | Iron Finger |
| 1 | Marduk |
| 1 | Axe Witch |
| 1 | Fister |
| 1 | Lords Of The Trident |
| 1 | Tyrants Reign |
| 1 | Brainstorm |
| 1 | Nile |
| 1 | Metalusafer |
| 1 | MDF |
| 1 | Agalloch |
| 1 | Krieg |
| 1 | Bulletboys |
| 1 | Orchid |
| 1 | Iron Butterfly |
| 1 | Suidakra |
| 1 | Angelust |
| 1 | Walpyrgus |
| 1 | Catalano |
| 1 | Blitzkrieg |
| 1 | Cognitive |
| 1 | Ashes Of Avarice |
| 1 | Nasty Savage |
| 1 | Wulfhook |
| 1 | Witches Mark |
| 1 | Sleep |
| 1 | Nocturnus |
| 1 | Cities |
| 1 | Anthrax |
| 1 | Ted Nugent |
| 1 | Barbatos |
| 1 | Kip Winger |
| 1 | Annihilator |
| 1 | Styx |
| 1 | Lethal Shock |
| 1 | Europe |
| 1 | Furnace |
| 1 | Thunderslave |
| 1 | The Cold Beyond |
| 1 | Dark Mirror |
| 1 | Waco Jesus |
| 1 | Riot City |
| 1 | Diamond Head |
| 1 | Power Theory |
| 1 | Profanatica |
| 1 | Darkthrone |
| 1 | Journey |
| 1 | Pseudogod |
| 1 | Jamie Rowe |
| 1 | Anicon |
| 1 | Questions Of Madness |
| 1 | Ross The Boss |
| 1 | Nucleus |
| 1 | Central Disorder |
| 1 | War Cry |
| 1 | Eyehategod |
| 1 | Lady Beast |
| 1 | Wild Steel |
| 1 | Morbid Saint |
| 1 | Benedictum |
| 1 | Malignancy |
| 1 | Undergang |
| 1 | Lynam |
| 1 | Ragnarokkr Fest |
| 1 | Heir Apparent |
| 1 | Symphony X |
| 1 | Atrum Iritus |
| 1 | Acid Mothers Temple |
| 1 | Vatican |
| 1 | Dying Fetus |
| 1 | Bloodgeon |
| 1 | Burial Ritual |
| 1 | Demon Bitch |
| 1 | Ignitor |
| 1 | Skeptor |
| 1 | The Obsessed |
| 1 | EMBALMER |
| 1 | Eddie Van Halen |
| 1 | Sauron |
| 1 | Outlaws And Moonshine |
| 1 | Fifth Angel |
| 1 | Hero Destroyed |
| 1 | Skeletor |
| 1 | Vindicator |
| 1 | Necrophagist |
| 1 | Glaciee |
| 1 | Glutton For Punishment |
| 1 | Suffocation |
| 1 | Skull Hammer |
| 1 | Medeval Steel |
| 1 | Prince |
| 1 | Razorfist |
| 1 | W.A.S.P. |
| 1 | Hooded Menace |
| 1 | Deceased |
| 1 | Wastelander |
| 1 | Mark Evans |
| 1 | Age Of Taurus |
| 1 | Fugazi |
| 1 | Tiamat |
| 1 | Satans Hollow |
| 1 | The Gates Of Slumber |
| 1 | Origin |
| 1 | Raven |
| 1 | Memories Wither |
| 1 | Argus |
| 1 | Cemetary |
| 1 | Killen |
| 1 | Forbidden |
| 1 | Iron Will |
| 1 | Epica |
| 1 | Legion |
| 1 | Yngwie J. Malmsteen |
| 1 | Shitfucker |
| 1 | Johnny Lima |
| 1 | Yngwie Malmsteens Rising Force |
| 1 | Wehrmacht |
| 1 | Beyond Fallen |
| 1 | Bloodfeast |
| 1 | Acanthostega |
| 1 | Amulance |
| 1 | Midnight Chaser |
| 1 | Voyager |
| 1 | Dark Design |
| 1 | Vore |
| 1 | Hittman |
| 1 | Sebastian Bach |
| 1 | BAT |
| 1 | The Fifth |
| 1 | After Forever |
| 1 | Deep Purple |
| 1 | Hrom |
| 1 | Eldritch |
| 1 | Widow |
| 1 | Dark Avengeance |
| 1 | Ravish |
| 1 | Hexenhammer |
| 1 | Haken |
| 1 | Spare Change |
| 1 | Bongzilla |
| 1 | Slutvomit |
| 1 | Talon |
| 1 | The Rods |
| 1 | Blue Öyster Cult |
| 1 | Toxik |
| 1 | Putrid Pile |
| 1 | Coven13 |
| 1 | Gatekrashor |
| 1 | Tko |
| 1 | Bloodbath |
| 1 | Ordained Fate |
| 1 | Exodus |
| 1 | Dogbane |
| 1 | Dethklok |
| 1 | TNT |
| 1 | Temple Of Void |
| 1 | The Great Affairs |
| 1 | Chastain |
| 1 | Funebarum |
| 1 | Absurd |
| 1 | Acheron |
| 1 | Ironfinger |
| 1 | Bewitcher |
| 1 | Morbid Angel |
| 1 | Salvacion |
| 1 | Immortal |
| 1 | Jefferson Starship |
| 1 | Art As Anger |
| 1 | Ritchie Blackmore's Rainbow |
| 1 | David Bowie |
| 1 | Spectral Voice |
| 1 | Unhandsome Devils |
| 1 | High Spirits |
| 1 | Cold Bearded Killers |
| 1 | Brodequin |
| 1 | Crumble |
| 1 | Freeways |
| 1 | Skepticism |
| 1 | Visigoth |
| 1 | Electric Wizard |
| 1 | White Magician |
| 1 | Nevermore |
| 1 | Boston |
| 1 | Agrinex |
| 1 | Bonfire |
| 1 | FIN |
| 1 | Coldspell |
| 1 | Aftermath |
| 1 | Cage |
| 1 | Cattle Decapitation |
| 1 | Mind Assassin |
| 1 | Resistance |
| 1 | VANLADE |

Show all bands

Last logged in

3 days 16 min ago

Member for

5 years 9 months

Is following...


maxbt