the_spell
Trade history
1 pending seller/trader reviews
14 great seller/trader reviews
2 items received from others
More info click here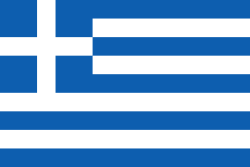 About
Tell us about yourself?:

I collect t-shirts since 1990 and have a huge collection/stock

What's your reason for joining tshirtslayer?:

I want to sell t-shirts and see other people my collection

Do you goto any festivals or shows?:

Which bands are you into?:

How did you find out about TShirtSlayer? :

Last Seen Wearing

I have not marked anything as currently worn yet! sorry!
Upload stats

| Count | Type |
| --- | --- |
| 131 | TShirt or Longsleeve |
| 5 | Pin / Badge |
| 52 | Patch |
| 5 | Other Collectable |
| 1 | Battle Jacket |

Upload trade status

| Count | Type |
| --- | --- |
| 25 | Sold |
| 166 | Sale only |
| 3 | Not for sale or trade |

Bands uploaded

| Count | Band |
| --- | --- |
| 31 | Iron Maiden |
| 12 | Metallica |
| 7 | Slayer |
| 7 | Sepultura |
| 5 | Ozzy Osbourne |
| 5 | Guns N' Roses |
| 5 | AC/DC |
| 5 | Helloween |
| 4 | Venom |
| 3 | Anathema |
| 3 | Gorgoroth |
| 3 | Burzum |
| 3 | Dio |
| 3 | Motörhead |
| 3 | Celtic Frost |
| 3 | Anthrax |
| 3 | Deicide |
| 3 | Manowar |
| 3 | Megadeth |
| 3 | Kreator |
| 3 | Dissection |
| 2 | Immortal |
| 2 | King Diamond |
| 2 | Morbid Saint |
| 2 | Black Sabbath |
| 2 | Cathedral |
| 2 | Darkthrone |
| 2 | Marduk |
| 2 | Suicidal Tendencies |
| 2 | Emperor |
| 2 | Testament |
| 2 | Entombed |
| 2 | Blind Guardian |
| 2 | Autopsy |
| 2 | Cradle Of Filth |
| 2 | Resurrection |
| 2 | HammerFall |
| 2 | Sodom |
| 2 | Cannibal Corpse |
| 2 | Death |
| 1 | Pink Floyd |
| 1 | Incantation |
| 1 | Asphyx |
| 1 | Morbid Angel |
| 1 | Helstar |
| 1 | Def Leppard |
| 1 | Nightfall |
| 1 | Mortician |
| 1 | Blasphemy |
| 1 | Destruction |
| 1 | Savatage |
| 1 | Therion |
| 1 | Napalm Death |
| 1 | Virgin Steele |
| 1 | Amorphis |
| 1 | Running Wild |
| 1 | Samael |
| 1 | D.R.I. |
| 1 | Stratovarius |
| 1 | Mercyful Fate |
| 1 | Queensryche |
| 1 | Bathory |
| 1 | Nevermore |
| 1 | Dimmu Borgir |
| 1 | Bolt Thrower |
| 1 | Morgoth |
| 1 | Body Count |
| 1 | Black Witchery |
| 1 | Immolation |
| 1 | Exciter |
| 1 | Nocturnus |
| 1 | Zyklon-B |
| 1 | Pantera |
| 1 | Hypocrisy |
| 1 | Whiplash |
| 1 | Obituary |
| 1 | Sacred Reich |
| 1 | Dismember |
| 1 | Master's Hammer |

Show all bands

Last logged in

4 days 12 hours ago

Member for

5 years 11 months

Is following...

No friends added/following