theshirtguy

theshirtguy
is a TShirtSlayer supporter and wields the mighty sword!

Trade history
0 items received from others
This member does not have any trade history.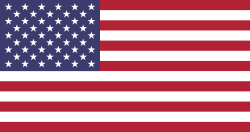 About
Tell us about yourself?:

I'm from (southern) California and own & manage my own t-shirt distro called Morbid Empire Merchandise and printing business called Prevail Screen Printing. I've printed t-shirts of various bands in my own catalog and custom prints. Some of the t-shirts on this site, are t-shirts that I've printed.

What's your reason for joining tshirtslayer?:

I print t-shirt for various metal bands and have a cult collection of my own.

Do you goto any festivals or shows?:

How did you find out about TShirtSlayer? :

While doing a Google image search for Megadeth stuff.

Last Seen Wearing

I have not marked anything as currently worn yet! sorry!
Upload stats

| Count | Type |
| --- | --- |
| 92 | TShirt or Longsleeve |
| 1 | Patch |
| 8 | Other Collectable |

Upload trade status

| Count | Type |
| --- | --- |
| 7 | Sold |
| 1 | Sale or Trade |
| 42 | Sale only |
| 51 | Not for sale or trade |

Bands uploaded

| Count | Band |
| --- | --- |
| 11 | Meat Shits |
| 9 | Macabre |
| 8 | Dark Descent Records |
| 7 | Carnivore |
| 5 | Anal Cunt |
| 4 | Cock And Ball Torture |
| 3 | KNAC |
| 3 | Torsofuck |
| 3 | Haemorrhage |
| 2 | Putrid Pile |
| 2 | Vulvectomy |
| 2 | Compilation Of Death |
| 2 | Seth Putnam |
| 2 | Morbid Angel |
| 2 | Peter Steele |
| 2 | Nunslaughter |
| 2 | Lividity |
| 2 | Viral Load |
| 1 | Christ Denied |
| 1 | Bloodsoaked |
| 1 | Putrid Dan |
| 1 | Devourment |
| 1 | Cerebral Incubation |
| 1 | Steve Crow |
| 1 | Meshiha |
| 1 | Sepultura |
| 1 | Headbangers Ball |
| 1 | EvilDead |
| 1 | Slayer |
| 1 | Catatonic Existence |
| 1 | MTV |
| 1 | Heretic |
| 1 | Bathory |
| 1 | Albert DeSalvo |
| 1 | Dodsferd |
| 1 | Armored Saint |
| 1 | Unabomber |
| 1 | Underground Metal Magazines |
| 1 | Death |
| 1 | Charles Manson |
| 1 | Anal Blast |
| 1 | King Diamond |
| 1 | Screaming Afterbirth |
| 1 | Malignancy |
| 1 | The Exploited |
| 1 | Corpsessed |
| 1 | Carcass |
| 1 | Arghoslent |
| 1 | Last Days Of Humanity |
| 1 | Cryptborn |
| 1 | EMBALMER |
| 1 | Nailbomb |
| 1 | Angelcorpse |
| 1 | Rottenness |
| 1 | Death Strike |
| 1 | Exhumed |
| 1 | Type O Negative |
| 1 | Disfigured |
| 1 | Goreaphobia |
| 1 | THE MENTORS |
| 1 | Rompeprop |
| 1 | Gorephilia |
| 1 | Dead |
| 1 | VAGINAL JESUS |
| 1 | Visceral Disgorge |
| 1 | Avulsed |
| 1 | Raped By Pigs |
| 1 | ROTT |
| 1 | Shawn Whitaker |

Show all bands

Last logged in

6 days 18 hours ago

Member for

9 years 2 months

Is following...

No friends added/following