Steelforce97
Trade history
0 items received from others.
This member does not have any trade history.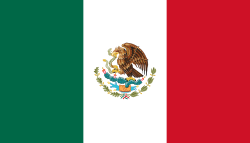 About
Tell us about yourself?:

Hello everybody.
Mexican metalhead
Hope you're doing well (Y)
Long live to heavy metal.
WANTLIST:
Manilla Road - Crystal Logic backpatch
Alien Force - Hell and high water woven patch
Wolf - Edge of the world woven patch

What's your reason for joining tshirtslayer?:

I´ll try to get some stuff from another countries.

Which bands are you into?:

How did you find out about TShirtSlayer? :

Google is the answer for everything.
Last logged in

10 hours 35 min ago

Upload stats

| Count | Type |
| --- | --- |
| 6 | TShirt or Longsleeve |
| 41 | Tape / Vinyl / CD / Recording etc |
| 2 | Pin / Badge |
| 4 | Patch |
| 1 | Hooded Top |
| 4 | Battle Jacket |

Upload trade status

| Count | Type |
| --- | --- |
| 2 | Sale only |
| 56 | Not for sale or trade |

Bands uploaded

| Count | Band |
| --- | --- |
| 4 | Skull Fist |
| 3 | Pestilence |
| 3 | Possessed |
| 3 | Cauldron |
| 3 | Toxik |
| 3 | Death |
| 3 | Judas Priest |
| 2 | Witch Cross |
| 2 | Skeletal Remains |
| 2 | Chronic Infection |
| 2 | Ratt |
| 2 | Iron Maiden |
| 2 | Randy |
| 2 | Stallion |
| 2 | Exciter |
| 2 | Metallica |
| 2 | W.A.S.P. |
| 2 | Oz |
| 2 | NEXT |
| 2 | Slayer |
| 1 | Axxion |
| 1 | CARBONIZED |
| 1 | Kreator |
| 1 | Morbid Carnage |
| 1 | Morbid Messiah |
| 1 | Anthrax |
| 1 | Helloween |
| 1 | Vampyr |
| 1 | Hanging Garden |
| 1 | Twisted Sister |
| 1 | Angel Witch |
| 1 | The Rotting |
| 1 | Satanic Warmaster |
| 1 | Fueled By Fire |
| 1 | Metalucifer |
| 1 | Flight |
| 1 | Skull Fist. |
| 1 | Dio |
| 1 | Night Demon |
| 1 | Keep It True Festival |
| 1 | Proclamation |
| 1 | Desobediencia Civil |
| 1 | Spitfire |
| 1 | Crypts Of Despair |
| 1 | Venom |
| 1 | Unchrist |
| 1 | Loudness |
| 1 | Raging Fire |
| 1 | Ice War |
| 1 | Bahimiron |
| 1 | Riot |
| 1 | Gorguts |
| 1 | Manilla Road |
| 1 | Cinderella |
| 1 | Desultory |
| 1 | Manowar |
| 1 | Testament |
| 1 | Celtic Frost |
| 1 | Beyond Creation |
| 1 | Helvetets Port |
| 1 | Suicidal Tendencies |
| 1 | Morbital |
| 1 | Protector |
| 1 | Savage Steel |
| 1 | Wrathchild America |
| 1 | Magnum |
| 1 | Accept |
| 1 | Viking |
| 1 | Parasite |
| 1 | Wild Dogs |
| 1 | Exodus |
| 1 | Night Ranger |
| 1 | Thy Light |
| 1 | Immolation |
| 1 | Triumph |
| 1 | Megadeth |
| 1 | Dark Angel |
| 1 | Strike Master |
| 1 | Acid |
| 1 | Metal Church |
| 1 | Living Death |
| 1 | Happy Days |
| 1 | Lee Aaron |
| 1 | Sodom |

Show all bands

Member for

4 years 1 month

Is following...


Hammr123, Hell_Onyx, Witchsinner69, Rotten-CJ, CHAOS AND METAL, EvilAssault98