smokin-gator
Trade history
1 items received from others
This member does not have any trade history.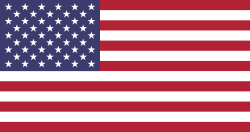 About
Tell us about yourself?:

42 yr old into metal since i was 10 goto show as often as possible. Have been singing for bands since i was 19 latest project is Dishonorable Bastards check it out if you like at you tube or facebook

What's your reason for joining tshirtslayer?:

Do you goto any festivals or shows?:

ozfests mayhems family values

How did you find out about TShirtSlayer? :

Last Seen Wearing

I have not marked anything as currently worn yet! sorry!
Upload stats

| Count | Type |
| --- | --- |
| 400 | TShirt or Longsleeve |
| 6 | Patch |
| 9 | Other Collectable |
| 9 | Hooded Top |

Upload trade status

| Count | Type |
| --- | --- |
| 1 | Trade Only |
| 3 | Sold |
| 3 | Sale or Trade |
| 417 | Not for sale or trade |

Bands uploaded

| Count | Band |
| --- | --- |
| 13 | Suicide Silence |
| 11 | Lamb Of God |
| 10 | The Black Dahlia Murder |
| 10 | Gwar |
| 9 | Clutch |
| 8 | Slayer |
| 8 | Slipknot |
| 7 | Mastodon |
| 7 | Crop |
| 6 | Darkest Hour |
| 6 | Megadeth |
| 6 | After The Burial |
| 6 | Life Of Agony |
| 6 | 36 Crazyfists |
| 5 | Born Of Osiris |
| 5 | Testament |
| 5 | Machine Head |
| 5 | White Chapel |
| 4 | Corrosion Of Conformity |
| 4 | Misery Signals |
| 4 | Full Blown Chaos |
| 4 | Bury Your Dead |
| 4 | Chimaira |
| 4 | Outside The Circle |
| 4 | Between The Buried And Me |
| 4 | Pantera |
| 4 | Mudvayne |
| 3 | Beneath The Massacre |
| 3 | Norma Jean |
| 3 | Dead Orchestra |
| 3 | Oblige |
| 3 | Tool |
| 3 | Fear Factory |
| 3 | Flotsam And Jetsam |
| 3 | Arsis |
| 3 | Nuclear Assault |
| 3 | Dishonorable Bastards |
| 3 | Bleeding Through |
| 3 | Kreator |
| 3 | Fit For An Autopsy |
| 3 | Warbringer |
| 3 | In This Moment |
| 3 | Dog Fashion Disco |
| 3 | Walls Of Jericho |
| 2 | Unearth |
| 2 | Through The Eyes Of The Dead |
| 2 | If Hope Dies |
| 2 | Metallica |
| 2 | Marylin Manson |
| 2 | The Red Chord |
| 2 | Ministry |
| 2 | Voivod |
| 2 | Municipal Waste |
| 2 | Overkill |
| 2 | Primus |
| 2 | Pro-pain |
| 2 | M.O.D. |
| 2 | The Esoteric |
| 2 | Iron Maiden |
| 2 | One Eyed Doll |
| 2 | Prong |
| 2 | Divine Heresy |
| 2 | Arsonists Get All The Girls |
| 2 | Deftones |
| 2 | Death Angel |
| 2 | As Blood Runs Black |
| 2 | Otep |
| 2 | A Life Once Lost |
| 2 | Dax Riggs |
| 2 | Mobile Death Camp |
| 2 | God Forbid |
| 2 | System Of A Down |
| 2 | Hed PE |
| 2 | Black Sabbath |
| 2 | Horse The Band |
| 2 | Hemlock |
| 2 | Throwdown |
| 2 | All Shall Perish |
| 2 | Dead Horse |
| 2 | Ill Niño |
| 2 | Tony Danza Tapdance Extravaganza |
| 2 | I Aint Scared |
| 2 | Continent Of Ash |
| 2 | 3 Inches Of Blood |
| 2 | Anthrax |
| 1 | BISON B.C. |
| 1 | Behemoth |
| 1 | Spine |
| 1 | Krokus |
| 1 | Agnostic Front |
| 1 | Battlecross |
| 1 | Vampire Moose |
| 1 | Gojira |
| 1 | As I Lay Dieing |
| 1 | Terrible Airplane |
| 1 | Dark Angel |
| 1 | Sacred Reich |
| 1 | Atrophy |
| 1 | Coventry Sacrifice |
| 1 | Noizome Groove |
| 1 | Snot |
| 1 | Rigor Mortis |
| 1 | Warbeast |
| 1 | Ketamyne |
| 1 | Bile |
| 1 | Static-X |
| 1 | Suicidal Tendencies |
| 1 | Bathory |
| 1 | Dååth |
| 1 | Tub Ring |
| 1 | Obituary |
| 1 | Three Inches Of Blood |
| 1 | My Sisters Machine |
| 1 | Knives Exchangeing Hands |
| 1 | Luna Mortis |
| 1 | Judus Preist |
| 1 | Heathen |
| 1 | Devil Wears Prada |
| 1 | Odds Against |
| 1 | Nevermore |
| 1 | Earth Crisis |
| 1 | Sanctuary |
| 1 | Wretched |
| 1 | Her Candane |
| 1 | S.O.D. |
| 1 | Manntis |
| 1 | Bleed The Sky |
| 1 | Trigger Effect |
| 1 | Annihilater |
| 1 | Exciter |
| 1 | Intronaut |
| 1 | Atheist |
| 1 | Troglodyte |
| 1 | Scully |
| 1 | Dio |
| 1 | Mayhem Fest |
| 1 | Veil Of Maya |
| 1 | Alice And Chains |
| 1 | As I Lay Dying |
| 1 | Pusshead Mummy |
| 1 | Tony Damza TapDance Extravaganza |
| 1 | Testamant |
| 1 | Sepultura |
| 1 | Century Media |
| 1 | DevilDriver |
| 1 | The Sword |
| 1 | Pusshead - Seek |
| 1 | Revocation |
| 1 | Faith No More |
| 1 | At All Cost |
| 1 | Skinlab |
| 1 | Kill Ritual |
| 1 | Jake E.Lee |
| 1 | Chelsea Grin |
| 1 | Brutal Juice |
| 1 | Metal Fest - Hat |
| 1 | For The Fallen Dreams |
| 1 | Salt The Wound |
| 1 | Project 86 |
| 1 | Heaven Shall Burn |
| 1 | Miss May I |
| 1 | Librium |
| 1 | Epicurian |
| 1 | Gaza |
| 1 | AC/DC |
| 1 | Promisqes |
| 1 | Trouble |
| 1 | Blind Art |
| 1 | Ozzy Osbourne |
| 1 | Alice Cooper |
| 1 | Goatwhore |
| 1 | Last Savior Of God |
| 1 | Thinner |
| 1 | Rammstein |
| 1 | Soulfly |
| 1 | Down |
| 1 | Bloodsimple |
| 1 | Septic Death |
| 1 | Everytime I Die |
| 1 | Vision Of Disorder |
| 1 | John Woodsons LEg |
| 1 | Anacrusis |
| 1 | Host Of Kaos |
| 1 | Remembering Never |
| 1 | X-cops |
| 1 | Clifton |
| 1 | Clash Of The Titans |
| 1 | Weedeater |
| 1 | Havok |
| 1 | Hatesphere |
| 1 | I Am The Ocean |
| 1 | Arch Enemy |
| 1 | Rob Zombie |
| 1 | American Head Charge |
| 1 | Coal Chamber |
| 1 | Dangerous Toys |
| 1 | White Zombie |
| 1 | Hammerfight |
| 1 | Trivium |
| 1 | Job For A Cowboy |
| 1 | Apiary |
| 1 | Slayground |
| 1 | Decapitated |
| 1 | Stabbing Westward |
| 1 | Fun Dip Candy |
| 1 | Type O Negative |
| 1 | I Wrestled A Bear Once |
| 1 | Architects |
| 1 | 100 Demons |
| 1 | Contracuo |
| 1 | Queensryche |
| 1 | At The Left Hand Of God |

Show all bands

Last logged in

1 month 3 weeks ago

Member for

9 years 9 months

Is following...


smokin-gator, meaningless