slaytanic1
Trade history
2 items received from others
This member does not have any trade history.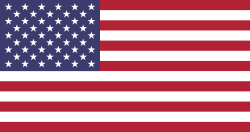 About
What's your reason for joining tshirtslayer?:

bunch of crazy fuckin' metalheads here!! \,,/ \,,/ !! And i have some contributions for this metallic time capsule.

Do you goto any festivals or shows?:

I go to every gig I possibly can!! check out my YouTube channel and enjoy live D.R.I., FLOTSAM and JETSAM, TESTAMENT, KREATOR... plus enjoy local metal acts from my hometown!!

How did you find out about TShirtSlayer? :

Last Seen Wearing

I have not marked anything as currently worn yet! sorry!
Upload stats

| Count | Type |
| --- | --- |
| 43 | TShirt or Longsleeve |
| 1 | Tape / Vinyl / CD / Recording etc |
| 38 | Patch |
| 23 | Other Collectable |
| 2 | Hooded Top |
| 9 | Battle Jacket |

Upload trade status

| Count | Type |
| --- | --- |
| 6 | Sale or Trade |
| 110 | Not for sale or trade |

Bands uploaded

| Count | Band |
| --- | --- |
| 21 | Coroner |
| 19 | Slayer |
| 12 | D.R.I. |
| 9 | Artillery |
| 8 | Acid Reign |
| 8 | Sodom |
| 7 | Exodus |
| 6 | Kreator |
| 6 | Sacrifice |
| 6 | Sacred Reich |
| 6 | Saxon |
| 5 | Mercyful Fate |
| 5 | Accept |
| 5 | Judas Priest |
| 5 | Testament |
| 5 | Venom |
| 5 | Loudness |
| 4 | Destruction |
| 4 | Voivod |
| 4 | Bathory |
| 4 | Coven |
| 4 | Celtic Frost |
| 4 | Razor |
| 4 | Iron Maiden |
| 4 | Hellhammer |
| 3 | Fistaface |
| 3 | Savatage |
| 3 | Suicidal Tendencies |
| 3 | Oz |
| 3 | Death Angel |
| 3 | The Accused |
| 3 | Evile |
| 3 | Anthrax |
| 2 | Nuclear Assault |
| 2 | S.O.D. |
| 2 | A.R.G. |
| 2 | Many |
| 2 | Orange Goblin |
| 2 | Morbid Angel |
| 2 | Merciless (Swe) |
| 2 | Toxic Holocaust |
| 2 | PASADENA NAPALM DIVISION |
| 2 | Forbidden |
| 2 | Flotsam And Jetsam |
| 2 | Overkill |
| 1 | Grim Reaper |
| 1 | Vio-Lence |
| 1 | Ribspreader |
| 1 | MX Machine |
| 1 | Barbatos |
| 1 | Grave Digger |
| 1 | Rötten |
| 1 | Carcass |
| 1 | Graveyards |
| 1 | Watain |
| 1 | Dio |
| 1 | Tss |
| 1 | Ozzy Osbourne |
| 1 | The Sword |
| 1 | Morgoth |
| 1 | ARTILLERY... |
| 1 | Rainbow |
| 1 | Biohazard |
| 1 | Intruder |
| 1 | Devastation Violent Termination |
| 1 | Ratt |
| 1 | Indestroy |
| 1 | Bolt Thrower |
| 1 | Volbeat |
| 1 | Devastation |
| 1 | Black Sabbath |
| 1 | Ancient |
| 1 | Toxic |
| 1 | Acid Reign... |
| 1 | Ghost |
| 1 | All |
| 1 | Corrosion Of Conformity |

Show all bands

Last logged in

2 years 9 months ago

Member for

8 years 11 months

Is following...


hammer slammer, Rover133, Congelamento, whiteravenmetal, KorpseDestruktor666, Plague, SexDrinksMetal, Croby, NISSE666, lifeofsin72, pitstopchr, Natttask