slammingcon138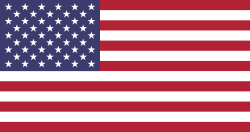 About
Tell us about yourself?:

21 years old from Indiana, USA
Real merch hours who up
Everything that is sold / traded is marked
Indiana Hardcore 219
Dan Bond Forever
Will pay top dollar for EGH, KRUTCH, DENIED, NO RETREAT etc
Depop @connorthewarden for stuff I'm sellin

What's your reason for joining tshirtslayer?:

Do you goto any festivals or shows?:

Which bands are you into?:

How did you find out about TShirtSlayer? :

was lookin for rare shirts and I came across this

Last Seen Wearing

I have not marked anything as currently worn yet! sorry!
Upload stats

| Count | Type |
| --- | --- |
| 347 | TShirt or Longsleeve |
| 26 | Other Collectable |
| 19 | Hooded Top |

Upload trade status

| Count | Type |
| --- | --- |
| 101 | Sold |
| 1 | Sale or Trade |
| 290 | Not for sale or trade |

Bands uploaded

| Count | Band |
| --- | --- |
| 22 | Kharma |
| 15 | Enemy Mind |
| 14 | 38 Snub |
| 12 | No Victory |
| 9 | Facewreck |
| 9 | MH Chaos |
| 9 | Penitentiary |
| 8 | Bulldoze |
| 8 | Everybody Gets Hurt |
| 8 | Dripping |
| 7 | Blackwater |
| 7 | Bodybag |
| 6 | No Good Deed |
| 6 | Waking The Cadaver |
| 6 | Swear To God |
| 5 | NJ Bloodline |
| 5 | Sector |
| 5 | Denied |
| 5 | World Of Pain |
| 5 | Laid 2 Rest |
| 5 | Soils Of Fate |
| 5 | Backhand |
| 5 | Pitboss 2000 |
| 4 | Targeted |
| 4 | Six Ft Ditch |
| 4 | Krutch |
| 4 | Comin Correct |
| 4 | 25 Ta Life |
| 4 | Sworn Enemy |
| 4 | Billy Club Sandwich |
| 4 | Bun Dem Out |
| 3 | Butchers Dozen |
| 3 | Devourment |
| 3 | I.E.D. |
| 3 | The Projects |
| 3 | One Second Thought |
| 3 | Fear Factory |
| 3 | Mal Intent |
| 3 | Inherit Disease |
| 3 | Never Ending Game |
| 3 | Epicardiectomy |
| 3 | Internal Bleeding |
| 2 | Blood In Blood Out |
| 2 | End Of Humanity |
| 2 | Taste The Steel |
| 2 | Forced Out |
| 2 | Vow Of Hatred |
| 2 | DETAIN |
| 2 | Sand |
| 2 | Filled With Hate Records |
| 2 | All Out War |
| 2 | Walls Of Jericho |
| 2 | Invoke |
| 2 | No Zodiac |
| 2 | Irate |
| 2 | Backbone |
| 2 | Betrayed By All |
| 2 | Grounds Of Execution |
| 2 | Bitter Thoughts |
| 2 | Bleeding |
| 2 | Sarin |
| 2 | Vietnom |
| 2 | Infamy |
| 2 | Purgatory |
| 2 | Dark Ages |
| 2 | Clubber Lang |
| 2 | Silverhammer |
| 2 | Delusional Parasitosis |
| 2 | Tears Of Blood |
| 2 | Livid |
| 2 | Back Of Tha Neck |
| 2 | Third Rail |
| 2 | Three Knee Deep |
| 1 | 5 Minute Major |
| 1 | Destined II Burn Records |
| 1 | Crown Of Thornz |
| 1 | Lethal Contact |
| 1 | Condemned |
| 1 | Hymenotomy |
| 1 | Ten Of Swords |
| 1 | Life After Death |
| 1 | Buried Dreams |
| 1 | Combust |
| 1 | Street Rat |
| 1 | Tommy Wright III |
| 1 | Merauder |
| 1 | Gutrectomy |
| 1 | Unleashed |
| 1 | Hangman |
| 1 | To The Point Records |
| 1 | Panopticon |
| 1 | Cerebral Effusion |
| 1 | Skinless |
| 1 | Vamachara |
| 1 | Liturgy |
| 1 | Settle For Nothing |
| 1 | Domestic Terror |
| 1 | Shut The Fuck Up |
| 1 | Brodequin |
| 1 | Jesus Piece |
| 1 | Lowered A.D. |
| 1 | Slipknot |
| 1 | Jab |
| 1 | Kruelty |
| 1 | 40 Ounce |
| 1 | Mindfield |
| 1 | Disentomb |
| 1 | Leeway |
| 1 | Orchidectomy |
| 1 | Meth Dealer |
| 1 | Enemy Of Creation |
| 1 | Dissevered |
| 1 | Life's Question |
| 1 | Dying Fetus |
| 1 | Open Wound |
| 1 | Bent Life |
| 1 | Moment Of Truth |
| 1 | We Who Conquer |
| 1 | Frostbite |
| 1 | Mercy Blow |
| 1 | Marduk |
| 1 | Crowbar |
| 1 | Lifeless |
| 1 | Through N Through |
| 1 | Spawn Of Disgust |
| 1 | Sentenced |
| 1 | TON |
| 1 | Enucleation |
| 1 | Embryectomy |
| 1 | Stout |
| 1 | System Of A Down |
| 1 | Inveracity |
| 1 | Metallica |
| 1 | Defeated Sanity |
| 1 | Goatamentis |
| 1 | Shame |
| 1 | Apati |
| 1 | The Merciless Concept |
| 1 | Xviciousx |
| 1 | Another One Dead |
| 1 | Needle Contaminated Pork |
| 1 | Kraanium |
| 1 | Heisenberg |
| 1 | Euphegenia |
| 1 | Eye 2 Eye |
| 1 | Nine Eyes |
| 1 | No Altars |
| 1 | Mayhem |
| 1 | Terror Ave |
| 1 | AMPUTATED GENITALS |
| 1 | Shattered Realm |
| 1 | Excoriation |
| 1 | Hurtpiece |
| 1 | Baalsebub |
| 1 | Wolves In The Throne Room |

Show all bands

Last logged in

1 day 3 hours ago

Member for

3 years 7 months

Is following...


Gwillhammer, Vegan168, xmarkusx, Bostyn93, samKERSED, Flexinomyx, Fournihoul, yunglurkin, tonycement, fallen99angel, BroodOfHatred, yungdeath, EngorgingGutturals