Shlager

Shlager
is a TShirtSlayer supporter and wields the mighty sword!

Trade history
4 pending seller/trader reviews
6 great seller/trader reviews
1 items received from others
More info click here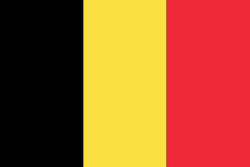 About
Tell us about yourself?:

I like metal, punk, metalpunk, hardcore, rockabilly, swing, surf,...GITAARMUZIEK
I also like some nederlandstalige hiphop enzo, weetge…
I'm into collecting music, records, shirts, books, toys,...just stuff

How did you find out about TShirtSlayer? :

Last Seen Wearing

I have not marked anything as currently worn yet! sorry!
Upload stats

| Count | Type |
| --- | --- |
| 352 | TShirt or Longsleeve |
| 1 | Tape / Vinyl / CD / Recording etc |
| 1 | Patch |
| 10 | Other Collectable |

Upload trade status

| Count | Type |
| --- | --- |
| 21 | Sold |
| 128 | Sale or Trade |
| 1 | Sale only |
| 214 | Not for sale or trade |

Bands uploaded

| Count | Band |
| --- | --- |
| 8 | Ringworm |
| 6 | Extortion |
| 6 | Integrity |
| 5 | Grief |
| 5 | Slap A Ham Records |
| 5 | Faith No More |
| 5 | Peter Pan Speedrock |
| 5 | Iron Monkey |
| 4 | Insect Warfare |
| 4 | Spazz |
| 4 | Municipal Waste |
| 3 | Trap Them |
| 3 | Despise You |
| 3 | Agoraphobic Nosebleed |
| 3 | Reproach |
| 3 | HIGH ON FIRE |
| 3 | Modorra |
| 3 | Anthrax |
| 3 | Rancor |
| 3 | Metallica |
| 3 | Noothgrush |
| 3 | Lair Of The Minotaur |
| 3 | Hellnation |
| 3 | Corrupted |
| 3 | Warzone |
| 3 | Sardonis |
| 2 | Five Horse Johnson |
| 2 | Eyehategod |
| 2 | Zeus! |
| 2 | Rise And Fall |
| 2 | Regurgitate |
| 2 | Scissorfight |
| 2 | AnB |
| 2 | Burned Up Bled Dry |
| 2 | Hank III |
| 2 | Phobia |
| 2 | Hank Williams III |
| 2 | Confront |
| 2 | Crom |
| 2 | King Buzzo |
| 2 | Drums Are For Parades |
| 2 | Pretty Little Flower |
| 2 | Wormrot |
| 2 | Blind To Faith |
| 2 | PLF |
| 2 | Hatred Surge |
| 2 | P.L.F. |
| 2 | Iron Maiden |
| 2 | Exhumed |
| 2 | Man Is The Bastard |
| 2 | Suffocation |
| 2 | P.L.F |
| 2 | M.I.T.B. |
| 2 | Alabama Thunderpussy |
| 2 | Cancer |
| 2 | Prophecy Of Rage |
| 2 | Ashlar |
| 2 | Mörser |
| 2 | Nasum |
| 2 | ISIS |
| 2 | Coffins |
| 2 | Kylesa |
| 2 | Roadsaw |
| 2 | Unearthly Trance |
| 2 | Bolt Thrower |
| 2 | Out For Blood |
| 2 | Megadeth |
| 2 | Gehenna |
| 2 | Unbroken |
| 2 | Grave |
| 2 | Cyness |
| 2 | Chokehold |
| 1 | The Shining |
| 1 | Vöetsek |
| 1 | Voivod |
| 1 | Black Hole Of Calcutta |
| 1 | D.R.I. |
| 1 | Sober Mind Records |
| 1 | Trappist |
| 1 | APT. 213 |
| 1 | Dead Stoolpigeon |
| 1 | Mindless Mutant |
| 1 | Gluecifer |
| 1 | Cloud Rat |
| 1 | Cradle Of Filth |
| 1 | Dillinger Escape Plan |
| 1 | Solace |
| 1 | Cocknoose |
| 1 | The Dukes Of Nothing |
| 1 | Tight Bro's From Way Back When |
| 1 | Bloody Phoenix |
| 1 | D.R.I |
| 1 | Trenchfoot |
| 1 | Beastplague |
| 1 | Carol |
| 1 | Gets Worse |
| 1 | Buzz Osborne |
| 1 | Outlaw Order |
| 1 | The Haunted |
| 1 | Days Of Desolation |
| 1 | Gwar |
| 1 | Speedealer |
| 1 | Drowning |
| 1 | Confederacy Of Scum |
| 1 | Mike Patton |
| 1 | Chiens |
| 1 | Dirty Rotten Imbeciles |
| 1 | Ulcer |
| 1 | Dive Into The Extreme |
| 1 | Spawn. |
| 1 | Candye Kane |
| 1 | Parlamentarisk Sodomi |
| 1 | Impetigo |
| 1 | Bones Brigade |
| 1 | Excruciating Terror |
| 1 | Entombed |
| 1 | Immortal |
| 1 | Meth Drinker |
| 1 | Squash Bowels |
| 1 | Sektor |
| 1 | C.O.S |
| 1 | Ironside |
| 1 | Cryptic Void |
| 1 | Deicide |
| 1 | Master's Hammer |
| 1 | Suppression |
| 1 | Steamer |
| 1 | Pantera |
| 1 | Possessed |
| 1 | Violent Force |
| 1 | Impaled |
| 1 | IRON LUNG |
| 1 | M.D.C. |
| 1 | Dead Neanderthals |
| 1 | No Band |
| 1 | Raging Slab |
| 1 | Stalker |
| 1 | Acxdc |
| 1 | Neurosis |
| 1 | Fear Factory |
| 1 | Mind Eraser |
| 1 | Siege |
| 1 | Approach To Concrete |
| 1 | Pungent Stench |
| 1 | Onslaught |
| 1 | The Locust |
| 1 | Disrupt |
| 1 | Dahmer |
| 1 | Keitzer |
| 1 | SLAPSHOT |
| 1 | Melt Banana |
| 1 | Sayyadina |
| 1 | Dead |
| 1 | Facedown |
| 1 | Antichrist Demoncore |
| 1 | Hellride |
| 1 | GENERAL SURGERY |
| 1 | In Disgust |
| 1 | Plughole |
| 1 | Rolling Stones |
| 1 | Rotzak |
| 1 | Stray Cats |
| 1 | Sobermind Records |
| 1 | Gorerotted |
| 1 | Look Back And Laugh |
| 1 | Biohazard |
| 1 | Six Feet Under |
| 1 | Unruh |
| 1 | Blood Duster |
| 1 | The Bruisers |
| 1 | Lack Of Interest |
| 1 | Grotesque |
| 1 | Greenmachine |
| 1 | Hooded Menace |
| 1 | Messiah |
| 1 | BORIS |
| 1 | Kasatka |
| 1 | Surefire |
| 1 | 2 Many DJ's |
| 1 | Charles Manson |
| 1 | TERROR |
| 1 | Benumb |
| 1 | Straight Edge |
| 1 | ANTISEEN |
| 1 | Limb From Limb |
| 1 | Goodlife Recs |
| 1 | Bodybag |
| 1 | Necronomicon |
| 1 | BUTCHER ABC |
| 1 | Infected Malignity |
| 1 | Morbid Angel |
| 1 | Gorilla Biscuits |
| 1 | Malevolent Creation |
| 1 | Dark Empire Records |
| 1 | Rhythm To The Madness |
| 1 | Terror Worldwide |
| 1 | Cold As Life |
| 1 | Rancid |
| 1 | SXE |
| 1 | Bonecrusher |
| 1 | Maruta |
| 1 | Mind Terror |
| 1 | Asphyx |
| 1 | Celtic Frost |
| 1 | Greenmachine (Jap) |
| 1 | The Kill |
| 1 | Unleashed |
| 1 | Obituary |
| 1 | Krisiun |
| 1 | Sickening Gore |
| 1 | 625 Records |
| 1 | Black Breath |
| 1 | Triggerfinger |
| 1 | I Love Mosh Parts |
| 1 | Crawlspace |
| 1 | Earth Crisis |
| 1 | Therion |
| 1 | Aftershock |
| 1 | Mike Ness |
| 1 | Warehouse Records |
| 1 | Cathedral |
| 1 | Ted Bundy |
| 1 | The Bones |
| 1 | Vacuum Mailorder |
| 1 | U.s. Bombs |
| 1 | Melvins |
| 1 | Threnody (Hol) |
| 1 | Lecherous Gaze |
| 1 | Cephalic Carnage |
| 1 | Primate |
| 1 | Dead Instrument |
| 1 | Ferret Music |
| 1 | Dead Cross |
| 1 | MADBALL |
| 1 | Catharsis |
| 1 | Nacht Van De Wansmaak |
| 1 | Gorefest |
| 1 | Hellhammer |
| 1 | Macabre |
| 1 | Exoto |
| 1 | Floor |
| 1 | Reverend Horton Heat |
| 1 | The Melvins |
| 1 | Crossed Out |
| 1 | Disciples Of Christ |
| 1 | Napalm Death |
| 1 | Evil Dead |
| 1 | Mans Ruin Records |
| 1 | Hirax |
| 1 | Fifteen |
| 1 | FYPM |
| 1 | Orange Goblin |
| 1 | Meatlocker |
| 1 | District 9 |
| 1 | Mark Riddick |
| 1 | Leng Tch'e |
| 1 | D.O.C. |
| 1 | The Evil Dead |
| 1 | OMOTAI |
| 1 | Man's Ruin Records |
| 1 | 324 |
| 1 | Michael Katon |
| 1 | Blood For Blood |
| 1 | Fuck You Pay Me |
| 1 | DISFEAR |
| 1 | Massgrav |
| 1 | ATP |
| 1 | Immolation |
| 1 | Mortician |
| 1 | Liar |
| 1 | Monster X |
| 1 | Terrorizer Magazine |
| 1 | Travolta |
| 1 | The Turbo A.C.'S |
| 1 | Kozik |
| 1 | John Wayne Gacy |
| 1 | Dödläge |
| 1 | Right Direction |
| 1 | Gazzan |
| 1 | Venomous Concept |
| 1 | Mammoth Grinder |
| 1 | Impaled Nazarene |
| 1 | Black Haven |
| 1 | Disinterred |
| 1 | Crivits |
| 1 | Cavity |
| 1 | Tangled Horns |
| 1 | Nashville Pussy |
| 1 | Rancor (Hol/Bel) |
| 1 | Pentagram |
| 1 | Warsore |
| 1 | Capitalist Casualties |
| 1 | Discipline |
| 1 | Witch Cult |
| 1 | Fuck On The Beach |
| 1 | Jakkpot |
| 1 | Assuck |
| 1 | Knife Fight |
| 1 | 16 |
| 1 | Dopefight |
| 1 | Septic Death |
| 1 | Nebula |
| 1 | Annihilation Time |
| 1 | Rotten Sound |
| 1 | Total Fucking Destruction |
| 1 | Hookers |
| 1 | Congress |
| 1 | To The Point |
| 1 | The Hellacopters |
| 1 | Toxic Holocaust |
| 1 | Hank 3 |
| 1 | Apartment 213 |
| 1 | Vanilla |
| 1 | Cannibal Corpse |
| 1 | Godless Wicked Creeps |
| 1 | Agents Of Satan |
| 1 | Backdraft |
| 1 | The Secret |
| 1 | Coalesce |
| 1 | Brujeria |
| 1 | Murder Can Be Fun |

Show all bands

Last logged in

36 min 51 sec ago

Member for

9 months 2 days

Is following...


yardleyfellow, Tradition Rules, Polite, longe666