Savage Pumpkin

Savage Pumpkin
is a TShirtSlayer supporter and wields the mighty sword!

Trade history
5 pending seller/trader reviews
9 great seller/trader reviews
3 items received from others
More info click here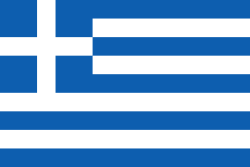 About
Tell us about yourself?:

Just a stray Savage Pumpkin, founder of the "Savage Pumpkins" Greek Helloween Fanclub 2005-2016. More to come in 2021...

What's your reason for joining tshirtslayer?:

Looking for Helloween & Iron Maiden Merchandise.

Which bands are you into?:

Last Seen Wearing

I have not marked anything as currently worn yet! sorry!
Upload stats

| Count | Type |
| --- | --- |
| 91 | TShirt or Longsleeve |
| 90 | Tape / Vinyl / CD / Recording etc |
| 25 | Pin / Badge |
| 42 | Patch |
| 75 | Other Collectable |
| 2 | Hooded Top |
| 1 | Battle Jacket |

Upload trade status

| Count | Type |
| --- | --- |
| 325 | Sale or Trade |
| 1 | Not for sale or trade |

Bands uploaded

| Count | Band |
| --- | --- |
| 40 | NWOBHM |
| 22 | Metal Hammer Magazine |
| 10 | Helloween |
| 8 | Metallica |
| 7 | Manowar |
| 7 | Judas Priest |
| 7 | Armored Saint |
| 7 | Warlord |
| 6 | Metal Invader Magazine |
| 6 | Inner Wish |
| 6 | Angelo Perlepes' Mystery |
| 5 | Up The Hammers |
| 5 | Destruction |
| 5 | Marauder |
| 5 | Nuclear Blast |
| 5 | Battleroar |
| 5 | Iron Maiden |
| 4 | Loudness |
| 4 | Erase |
| 4 | Suicidal Angels |
| 4 | Airged L'Amh |
| 4 | Cirith Ungol |
| 4 | Saracen |
| 4 | Def Leppard |
| 4 | Sepultura |
| 3 | Savage Grace |
| 3 | Raging Storm |
| 3 | Ostrogoth |
| 3 | Diviner |
| 3 | Aragorn |
| 3 | Exodus |
| 3 | Elixir |
| 3 | Septicflesh |
| 3 | Sacral Rage |
| 3 | Dream Weaver |
| 3 | Accept |
| 3 | Motörhead |
| 3 | Manilla Road |
| 3 | Grave Digger |
| 3 | Heavy Load |
| 3 | Candlemass |
| 3 | Nuclear Blast Records |
| 3 | Bashful Alley |
| 3 | Death |
| 3 | Achelous |
| 3 | Venom |
| 3 | Sex Pistols |
| 3 | R.U.S.T. |
| 2 | Q5 |
| 2 | The Haunted |
| 2 | Holy Martyr |
| 2 | Queen |
| 2 | Panx Romana |
| 2 | Bolt Thrower |
| 2 | Rob Halford |
| 2 | Old Season |
| 2 | Wisdom |
| 2 | Running Wild |
| 2 | Bon Jovi |
| 2 | Clairvoyant |
| 2 | Six Feet Under |
| 2 | Ragenheart |
| 2 | Fist |
| 2 | Saxon |
| 2 | Virgin Steele |
| 2 | Slipknot |
| 2 | Alice Cooper |
| 2 | Hypocrisy |
| 2 | Amorphis |
| 2 | Ruthless Steel |
| 2 | ARC |
| 2 | Sabre |
| 2 | Deicide |
| 2 | Testament |
| 2 | AC/DC |
| 2 | Argus |
| 2 | Coroner |
| 2 | Reflection |
| 2 | Brocas Helm |
| 2 | Bloodstained |
| 2 | Primal Fear |
| 2 | Tankard |
| 2 | Antidrasi |
| 2 | Negative Creeps |
| 2 | Valor |
| 2 | Twisted Sister |
| 2 | Acid |
| 2 | Dead Kennedys |
| 2 | Eddy Malm Band |
| 2 | Deathchain |
| 2 | Thor |
| 2 | Perzonal War |
| 2 | Sorrows Path |
| 2 | Mythra |
| 2 | Holocaust |
| 2 | U.D.O. |
| 2 | Scorpions |
| 2 | DEVISER |
| 2 | Tysondog |
| 2 | Traitors Gate |
| 2 | Doomsword |
| 2 | Dream Theater |
| 2 | Badge |
| 2 | Praying Mantis |
| 2 | Dark Nightmare |
| 2 | Whitesnake |
| 2 | Defender |
| 2 | Lethal Saint |
| 2 | Convixion |
| 2 | Stratovarius |
| 2 | Litany |
| 2 | BanDemonic |
| 2 | AURORA |
| 2 | Medieval Steel |
| 2 | Power Crue |
| 2 | Nevermore |
| 2 | Phantom Lord |
| 2 | Chinatown |
| 1 | Children Of Bodom |
| 1 | Skyclad |
| 1 | Disharmony |
| 1 | Ruthless |
| 1 | Spitfire |
| 1 | Lone Wolf |
| 1 | Lacuna Coil |
| 1 | Harlan Cage |
| 1 | Agentz |
| 1 | Dexter Ward |
| 1 | Northwind |
| 1 | Bonfire |
| 1 | Power Unit |
| 1 | Gatekeeper |
| 1 | Mötley Crüe |
| 1 | Bad Company |
| 1 | Lordian Guard |
| 1 | High Treason |
| 1 | Sacred Steel |
| 1 | Cronos |
| 1 | Innermost |
| 1 | Shok Paris |
| 1 | Gamma Ray |
| 1 | Side Effect |
| 1 | Dark Void |
| 1 | Desolation Angels |
| 1 | Kinetic |
| 1 | Tiamat |
| 1 | Eloy |
| 1 | Glory Bells |
| 1 | Blood Covered |
| 1 | Mystic Prophecy |
| 1 | Unicorn |
| 1 | Hittman |
| 1 | Negativity Records |
| 1 | Grim Reaper |
| 1 | Blue Cheer |
| 1 | Fyrecross |
| 1 | Sex Rated |
| 1 | AXE |
| 1 | Stagnate |
| 1 | Emerson |
| 1 | Tyrant's Reign |
| 1 | Legion |
| 1 | Metal Zone Radio |
| 1 | Conception |
| 1 | Vice Human |
| 1 | Crusifire |
| 1 | Shock |
| 1 | Danzig |
| 1 | Sarissa |
| 1 | Rotting Christ |
| 1 | Conditioned Response |
| 1 | Twilight Project |
| 1 | Stygian Oath |
| 1 | The Prodigy |
| 1 | Cannibal Corpse |
| 1 | Rhapsody |
| 1 | The Exalted Piledriver |
| 1 | Eternal Champion |
| 1 | 4Bitten |
| 1 | Violet Vortex |
| 1 | Hardraw |
| 1 | Wotan |
| 1 | Steel |
| 1 | The Gathering |
| 1 | Gotham City |
| 1 | Tygers Of Pan Tang |
| 1 | Sorrowful Wings |
| 1 | Guns N' Roses |
| 1 | Blacksmith |
| 1 | The Adicts |
| 1 | Leatherwolf |
| 1 | System Of A Down |
| 1 | D.D.T. |
| 1 | Wild Knight |
| 1 | Tyrant |
| 1 | HolyHell |
| 1 | Crystal Winds |
| 1 | Steel Tormentor |
| 1 | Lizzies |
| 1 | Phase |
| 1 | Primordial |
| 1 | Ozzy Osbourne |
| 1 | Wild Machine |
| 1 | Atomkraft |
| 1 | On Thorns I Lay |
| 1 | Randy |
| 1 | Martyr |
| 1 | Headbangers Ball |
| 1 | Blitzkrieg |
| 1 | Solar Eagle |
| 1 | Queensryche |
| 1 | Bad Religion |
| 1 | Demons & Wizards |
| 1 | Madd Hatter |
| 1 | Arryan Path |
| 1 | Attacker |
| 1 | Mortuary Drape |
| 1 | Socrates Drank The Conium |
| 1 | Deus Ex Machina |
| 1 | Dark Angel |
| 1 | Sanhedrin |
| 1 | Shotgunz |
| 1 | Embrace Fire |
| 1 | T.N.T. |
| 1 | Denial Price |
| 1 | Deified |
| 1 | Jewel |
| 1 | White Spirit |
| 1 | Metal Edge |
| 1 | Avalon |
| 1 | Blue Öyster Cult |
| 1 | Crystal Viper |
| 1 | Demons And Wizards |
| 1 | Danton |
| 1 | Slaughter Xstroyes |
| 1 | Resistance |
| 1 | FLAMES |
| 1 | Majestic Ryte |
| 1 | Electrify |
| 1 | Fragile Vastness |
| 1 | Skid Row |
| 1 | Jess Cox |
| 1 | Biohazard |
| 1 | Battleaxe |
| 1 | Alias |
| 1 | Jaguar |
| 1 | Dream Devoid |
| 1 | Dimmu Borgir |
| 1 | Vulture |
| 1 | Dust |
| 1 | War Minister |
| 1 | Angel Witch |
| 1 | Ross The Boss |
| 1 | Obsecration |
| 1 | Nightshade |
| 1 | Wretch |
| 1 | Inner Makam |
| 1 | Limp Bizkit |
| 1 | Goldsmith |
| 1 | Brightside |
| 1 | Gaskin |
| 1 | Heathen's Rage |
| 1 | Persian Risk |
| 1 | Rapid Tears |
| 1 | Mortician |
| 1 | Emerald |
| 1 | Sinner |
| 1 | Quartz |
| 1 | Lester Maddox |
| 1 | Night Demon |
| 1 | After All |
| 1 | Cradle Of Filth |
| 1 | Virtue |
| 1 | White Wizzard |
| 1 | Solitary Sabred |
| 1 | Salem |
| 1 | Elwing |
| 1 | Diamond Head |
| 1 | AXIS |
| 1 | Taist Of Iron |
| 1 | An Club |
| 1 | Bitches Sin |
| 1 | Out Of The Lair |
| 1 | Enforcer |
| 1 | Agatus |
| 1 | Mat Sinner |
| 1 | Black Sabbath |
| 1 | Salem's Wych. Stormtrooper |
| 1 | Thrust |
| 1 | Kiss |
| 1 | HOLLOW GROUND |
| 1 | Pink Floyd |
| 1 | Time Machine |
| 1 | Benediction |
| 1 | Celtic Frost |
| 1 | Scanner |
| 1 | Crystal Clear |
| 1 | Gary Moore |
| 1 | Sinister |
| 1 | Entombed |
| 1 | BLEAK HOUSE |
| 1 | Roadrunner |
| 1 | Valhalla |
| 1 | Frail Entity |
| 1 | DARK KNIGHT |
| 1 | Overdrive |
| 1 | Glacier |
| 1 | Anvil |
| 1 | Chaosmos |
| 1 | Harpo |
| 1 | Cauldron |
| 1 | Blizzen |
| 1 | King Diamond |
| 1 | CHARGER |
| 1 | Scarblade |
| 1 | Symmetry |
| 1 | Mystic Circle |
| 1 | The Iron Maidens |
| 1 | Pantera |
| 1 | Horizon's End |
| 1 | Zed Yago |
| 1 | Dark Tranquility |
| 1 | Mayhem |
| 1 | Burn |
| 1 | LYNYRD SKYNYRD |
| 1 | HELLANBACH |
| 1 | Memorain |
| 1 | Headbangers Open Air |
| 1 | Matakopas |
| 1 | In Solitude |
| 1 | Night |
| 1 | Angel Dust |
| 1 | Ramones |
| 1 | Inherit Sin |
| 1 | Adramelch |
| 1 | Lord Vigo |
| 1 | Stryper |
| 1 | Hammerhead |
| 1 | Ruffians |
| 1 | Dio |
| 1 | Inveracity |
| 1 | Lord |
| 1 | Guess Who |
| 1 | Crush |
| 1 | Darkthrone |
| 1 | S.a. Slayer |
| 1 | Mercyful Fate |
| 1 | Crucifiction |
| 1 | Dark Vision |
| 1 | Harley Davidson |
| 1 | Killen |
| 1 | Atlantean Kodex |
| 1 | Wrathblade |
| 1 | In Flames |
| 1 | Marky Ramone |
| 1 | Mistreater |
| 1 | Twisted Tower Dire |
| 1 | Monasterium |
| 1 | Ghost |
| 1 | Mandrake |
| 1 | Resistiré Fanzine |
| 1 | Mass Infection |
| 1 | Janine |
| 1 | Satan's Host |
| 1 | Steve Morse |
| 1 | Dedringer |
| 1 | Braidfade |
| 1 | Ivory Tiger |
| 1 | Speed Queen |
| 1 | Samantha Fox |
| 1 | Rhoads |
| 1 | Liege Lord |
| 1 | Muse |
| 1 | Nazareth |
| 1 | Power |
| 1 | HammerFall |
| 1 | Raven |
| 1 | Terrordrome |
| 1 | Satan |
| 1 | Torch |
| 1 | Kreator |
| 1 | Rage |
| 1 | Horrified |
| 1 | Slayer |
| 1 | Ion Britton |
| 1 | Demon |
| 1 | Mammoth |
| 1 | Rafferty Rules |
| 1 | Laibach |
| 1 | Trop Feross |
| 1 | Angel Sword |
| 1 | Rockwave Festival |
| 1 | White Hott |
| 1 | Iron Angel |
| 1 | Jon Bon Jovi |
| 1 | Uriah Heep |
| 1 | Trident |
| 1 | Dark Star |
| 1 | Avenger |
| 1 | Led Zeppelin |
| 1 | Savatage |
| 1 | Mania |
| 1 | Iron Savior |
| 1 | Hellfire |
| 1 | Firstryke |
| 1 | Glasgow |
| 1 | Omen |
| 1 | Loreena McKennitt |
| 1 | Axton Pryte |
| 1 | Attika |
| 1 | New York Dolls |
| 1 | Dark Starr |
| 1 | Solstice |
| 1 | Megadeth |
| 1 | Drifting Around |
| 1 | Warwolf |
| 1 | The Blues Brothers |
| 1 | Warrior |
| 1 | Heaven Shall Burn |
| 1 | Cities |
| 1 | Girlschool |
| 1 | Watchtower |
| 1 | Crossover |
| 1 | Spartan Warrior |
| 1 | Onslaught |
| 1 | Satan's Empire |
| 1 | Freddie Mercury |
| 1 | Arrow |
| 1 | Dantesco |
| 1 | Steamroller Assault |
| 1 | Iced Earth |
| 1 | Massive Attack |
| 1 | Overlord X |
| 1 | Battle Ram |
| 1 | Air Raid |
| 1 | Fates Warning |
| 1 | Wheelrunner |
| 1 | Tank |
| 1 | Mantas |
| 1 | Straighthate |
| 1 | Iron Cross |

Show all bands

Last logged in

19 min 59 sec ago

Member for

2 months 1 week

Is following...


DoctorDeath, JTS2000, bucci, Xorron505, nik1, meaningless, metalgod1981, metal_thrashing_dad, primordial_hordes, nuclearthrasher666, nir1