satanachist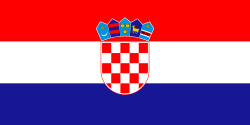 About
Tell us about yourself:

WANTLIST:

Occult Burial - demo tape
Natur - Demo 2009 tape
Occvlta - We Command The Wolves tape
Magnesium - Time Tells No Lies/Over The Rainbow 7''
Deathhammer - Forever Ripping Fast LP

Can offer good amount of money for these stuff.
Pm me if you want to sell.

Do you goto any festivals or shows?:

Metalfest 2012
Brutal Assault 2014, 2015
Party San 2016
Prague Death Mass III
Keep It True XX

Which bands are you into?:

Last Seen Wearing

I have not marked anything as currently worn yet! sorry!
Last logged in

4 hours 8 min ago

Member for

4 years 2 months

Upload stats

| Count | Type |
| --- | --- |
| 25 | TShirt or Longsleeve |
| 5 | Tape / Vinyl / CD / Recording etc |
| 7 | Patch |
| 2 | Other Collectable |
| 1 | Hooded Top |
| 5 | Battle Jacket |

Upload trade status

| Count | Type |
| --- | --- |
| 2 | Sale only |
| 43 | Not for sale or trade |

Bands uploaded

| Count | Band |
| --- | --- |
| 10 | Desaster |
| 8 | Nocturnal |
| 8 | NEKROMANTHEON |
| 6 | Nifelheim |
| 5 | Cruel Force |
| 5 | Ashbury |
| 5 | Occult Burial |
| 4 | Venom |
| 4 | Manilla Road |
| 4 | Morbid |
| 4 | Death |
| 4 | MENTORS |
| 4 | OLD |
| 4 | Ketzer |
| 4 | Dr. Steel |
| 4 | Antichrist |
| 4 | Violent Force |
| 4 | Iron Curtain |
| 4 | Midnight |
| 3 | Mortal Sin |
| 3 | Motörhead |
| 3 | Deathhammer |
| 3 | Possessed |
| 3 | Sodom |
| 3 | Dark Angel |
| 3 | In Solitude |
| 3 | Burstin' Out |
| 3 | Hellhammer |
| 3 | Coroner |
| 3 | Rigor Mortis |
| 3 | Tankard |
| 3 | Burstin Out |
| 3 | Slayer |
| 3 | Bathory |
| 3 | Overkill |
| 3 | Living Death |
| 3 | Morbid Saint |
| 3 | Savatage |
| 3 | Mercyful Fate |
| 3 | Metallica |
| 3 | Artillery |
| 3 | Exodus |
| 3 | Razor |
| 3 | Sanctuary |
| 3 | Iron Maiden |
| 3 | Sadus |
| 3 | Black Magic |
| 3 | Destruction |
| 2 | Gehennah |
| 2 | Ranger |
| 2 | Vampire |
| 2 | Exumer |
| 2 | Running Wild |
| 2 | Anthrax |
| 2 | Shrine |
| 2 | NATUR |
| 2 | Forbidden |
| 2 | Decibel Rebels |
| 2 | Xentrix |
| 2 | Heathen |
| 2 | Triumphant |
| 2 | Convent Guilt |
| 2 | Sepultura |
| 2 | Nuclear Assault |
| 2 | Carcass |
| 2 | Warbringer |
| 2 | Piledriver |
| 2 | Annihilator |
| 2 | Gospel Of The Horns |
| 2 | Exciter |
| 2 | Deströyer 666 |
| 2 | Kat |
| 2 | Onslaught |
| 2 | Suicidal Angels |
| 1 | Bunker 66 |
| 1 | Tank |
| 1 | Eurynomos |
| 1 | Cirith Ungol |
| 1 | Hiroshima |
| 1 | Darkthrone |
| 1 | Sulphur Aeon |
| 1 | Warrant |
| 1 | Luzifer |
| 1 | Bombarder |
| 1 | Nocturnal Graves |
| 1 | RAZOR |
| 1 | Nocturnal Witch |
| 1 | Bastard Priest |
| 1 | Lethal Steel |
| 1 | Bulldozing Bastard |
| 1 | Angel Of Damnation |
| 1 | Sortilege |
| 1 | Sabbat |
| 1 | Omen |
| 1 | Sarcofago |
| 1 | Heavy Load |
| 1 | Sacrifice |
| 1 | Oz |
| 1 | Annihtor |
| 1 | Judas Priest |
| 1 | Holocaust |
| 1 | Mnaster |
| 1 | Blood Knight |
| 1 | URN |
| 1 | Witchfynde |
| 1 | Rainbow |
| 1 | Kreator |
| 1 | Nocturnal Breed |
| 1 | Autopsy |
| 1 | Omega |
| 1 | Raven |
| 1 | Vulture |
| 1 | Aura Noir |
| 1 | Visigoth |
| 1 | Master |
| 1 | Nunslaughter |
| 1 | Eternal Champion |

Show all bands

Friends


atomik_destruktor, Axiom Heroine, dehera-l-or