Sakalos
Trade history
0 items received from others
This member does not have any trade history.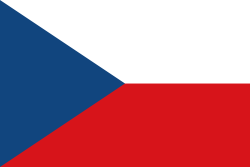 About
Tell us about yourself?:

From Czech. Since 1985 I listen to metal.
I love patchs and other equipment.

What's your reason for joining tshirtslayer?:

Do you goto any festivals or shows?:

Obscene extreme, Playfast or don´t, Festa de la Pohoda, Krátký rychlý a hlasitý

Which bands are you into?:

How did you find out about TShirtSlayer? :

Last Seen Wearing

I have not marked anything as currently worn yet! sorry!
Upload stats

| Count | Type |
| --- | --- |
| 40 | TShirt or Longsleeve |
| 58 | Tape / Vinyl / CD / Recording etc |
| 2 | Pin / Badge |
| 45 | Patch |
| 70 | Other Collectable |
| 1 | Hooded Top |
| 4 | Battle Jacket |

Upload trade status

| Count | Type |
| --- | --- |
| 1 | Sale or Trade |
| 219 | Not for sale or trade |

Bands uploaded

| Count | Band |
| --- | --- |
| 13 | Metallica |
| 10 | Kreator |
| 10 | Törr |
| 9 | King Diamond |
| 8 | Venom |
| 7 | Black Metal |
| 7 | Cannibal Corpse |
| 6 | Sodom |
| 6 | Satan |
| 6 | Slayer |
| 6 | Anthrax |
| 5 | Sepultura |
| 5 | Death |
| 5 | Kryptor |
| 5 | Motörhead |
| 5 | Iron Maiden |
| 4 | Megadeth |
| 4 | Destruction |
| 4 | Tankard |
| 4 | Mercyful Fate |
| 4 | Municipal Waste |
| 4 | Nuclear Assault |
| 4 | Misfits |
| 4 | Agathocles |
| 4 | Root |
| 3 | Dead Infection |
| 3 | Obituary |
| 3 | Kabát |
| 3 | Metal |
| 3 | Etc. |
| 3 | Morbid Angel |
| 3 | Deicide |
| 3 | Master's Hammer |
| 3 | Vöetsek |
| 3 | D.R.I. |
| 3 | Cripple Bastards |
| 3 | Voivod |
| 2 | M.O.D. |
| 2 | C.S.S.O. |
| 2 | Running Wild |
| 2 | M.O.R. |
| 2 | Alkehol |
| 2 | Benediction |
| 2 | Annihilator |
| 2 | Messiah |
| 2 | Carcass |
| 2 | Tři Sestry |
| 2 | Exodus |
| 2 | Wildhunt |
| 2 | Hagen Baden |
| 2 | Krabathor |
| 2 | S.O.D. |
| 2 | Haemorrhage |
| 2 | Fat |
| 2 | Groinchurn |
| 2 | Massacre |
| 2 | Unleashed |
| 2 | Yacopsae |
| 2 | Pungent Stench |
| 2 | Öpstand |
| 2 | Pestilence |
| 2 | Tiamat |
| 2 | Fata Morgana |
| 2 | Warlock |
| 2 | Possessed |
| 2 | Visací Zámek |
| 2 | W.A.S.P. |
| 2 | Sebastian |
| 2 | Rabies |
| 2 | Cinderella |
| 2 | Hellhammer |
| 2 | Napalmed |
| 2 | Ratt |
| 1 | Massacra |
| 1 | Soulburn |
| 1 | Necronomicon |
| 1 | The Day The Country Died |
| 1 | Fúria Tribal |
| 1 | Unclean |
| 1 | Violator |
| 1 | Emperor |
| 1 | Gepard |
| 1 | V.A.R. |
| 1 | The Dead Youth |
| 1 | Titanic |
| 1 | Icon |
| 1 | Burning Britain |
| 1 | Bandanos |
| 1 | Vader |
| 1 | Fueled By Fire |
| 1 | Soulfly |
| 1 | Defecation |
| 1 | S.R.K. |
| 1 | Toxic Waste |
| 1 | The Dehumanizers |
| 1 | Exorcizphobia |
| 1 | Razor |
| 1 | Underground Never Dies! |
| 1 | Social Chaos |
| 1 | Bonded By Blood |
| 1 | Max Cavalera |
| 1 | Hemdale |
| 1 | Divnej Pach |
| 1 | Dark |
| 1 | Prediction |
| 1 | Protector |
| 1 | Mark Riddick |
| 1 | Disrupt |
| 1 | Agrotóxico |
| 1 | INCUBUS |
| 1 | Merciless Death |
| 1 | Pervertum |
| 1 | Bilharze |
| 1 | Despair |
| 1 | Celtic Frost |
| 1 | Detrom |
| 1 | Assassin |
| 1 | Compendium Of Death |
| 1 | El Kaso Urkijo |
| 1 | Masaacre |
| 1 | Denet |
| 1 | Dekapitator |
| 1 | Unholy War |
| 1 | Rot |
| 1 | Subverted |
| 1 | Sodomizer |
| 1 | Judas Priest |
| 1 | Radiolokátor |
| 1 | Vendetta |
| 1 | Final Exit |
| 1 | Hirax |
| 1 | Sore Throat |
| 1 | SSS |
| 1 | Atomic Aggression |
| 1 | Lies And Distrust |
| 1 | Sarcofago |
| 1 | The Clash |
| 1 | Catastrofy |
| 1 | Crucifier |
| 1 | Hypnos |
| 1 | Fuck Racism |
| 1 | Accused |
| 1 | Seven Minutes Of Nausea |
| 1 | Amorphis |
| 1 | Macabre |
| 1 | Hellnation |
| 1 | Magnicide |
| 1 | Dg 307 |
| 1 | U.D.O. |
| 1 | Byt |
| 1 | Neuropath |
| 1 | Bruno |
| 1 | Toxic Narcotic |
| 1 | Distillator |
| 1 | Horacle |
| 1 | Hermit |
| 1 | Sadus |
| 1 | Kuro |
| 1 | Dio |
| 1 | Svině |
| 1 | Pandemia |
| 1 | Bulldozer |
| 1 | Plexis |
| 1 | Morgoth |
| 1 | Lich King |
| 1 | Bone Gnawer |
| 1 | Oi Polloi |
| 1 | Mercyless |
| 1 | E.d.p.s. |
| 1 | Manowar |
| 1 | 924 Gilman |
| 1 | Lividity |
| 1 | Hiatus |
| 1 | Do Řady! |
| 1 | Avenger |
| 1 | Penetrator |
| 1 | Damned |
| 1 | Nevermore |
| 1 | Nightfall |
| 1 | Pretty Maids |
| 1 | Direkt!! Book |
| 1 | Avulsed |
| 1 | Overkill |
| 1 | Mrtvá Budoucnost |
| 1 | Šanov |
| 1 | Thanatos |
| 1 | Amon |
| 1 | Black Sabbath |
| 1 | HNF |
| 1 | Nocturnus |
| 1 | Immolation |
| 1 | AC/DC |
| 1 | Flex! |
| 1 | Gwar |
| 1 | Lahar |
| 1 | Fabrika |
| 1 | Mamut |
| 1 | Accept |
| 1 | Sex Pistols |
| 1 | Paradise Lost |
| 1 | Majster Kat |
| 1 | Heavy Metal-Dáblův Hlas |
| 1 | Napalm Death |
| 1 | Nyctophobic |
| 1 | Testament |
| 1 | Ozzy Osbourne |
| 1 | Turbo Dragon |
| 1 | Sacramentum |
| 1 | Cathedral |
| 1 | Murder Inc. |
| 1 | Lemmy Kilmister |
| 1 | The Great Kat |
| 1 | See You In Hell |
| 1 | Erytrosy |
| 1 | Anal Cunt |
| 1 | S.d.i. |
| 1 | Ramones |
| 1 | Rambo |
| 1 | Cancer |
| 1 | Kryptor Thrash Metal |
| 1 | Inferno Punx + September Commando |
| 1 | Aggressive Tyrants |
| 1 | Hellbound |
| 1 | Evile |
| 1 | Onslaught |
| 1 | Serious Music |
| 1 | Ingrowing |
| 1 | Whiplash |
| 1 | Slammer |
| 1 | Kytary A Řev + Ohlasy Písní Těžkých |
| 1 | Assuck |
| 1 | Fear Ritual |
| 1 | Bathory |
| 1 | Gama Bomb |
| 1 | Dave Mustaine |
| 1 | Director |
| 1 | Brutal Assault |

Show all bands

Last logged in

1 month 2 weeks ago

Member for

6 years 6 months

Is following...

No friends added/following