Rover133
Trade history
3 pending seller/trader reviews
1 great seller/trader reviews
2 items received from others
More info click here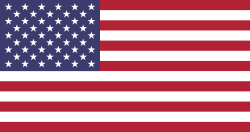 About
Tell us about yourself?:

1st concert 1980 - Ted Nugent, Scorpions, Def Leppard in San Antonio, TX. Still going to nearly 30 concerts a year. Finally getting off my ass and plan to make my Battle Vest. So fucking motivated by what is shown here. Have made my 1st one, well on the way to having the patches to do #2 and in the process of getting enough Iron Maiden patches for an IM einz bund kutte (one band kutte).

What's your reason for joining tshirtslayer?:

Fucking Metal - do you need another reason?

Do you goto any festivals or shows?:

Texxas Jam 1982, Crue Fest 1, 2. M3 Festival 2009, 2010 and 2011, Outlaw Jam 2010 and 2011. Over 200 other concerts in the last 30 years.

How did you find out about TShirtSlayer? :

Last Seen Wearing

I have not marked anything as currently worn yet! sorry!
Upload stats

| Count | Type |
| --- | --- |
| 76 | TShirt or Longsleeve |
| 25 | Tape / Vinyl / CD / Recording etc |
| 130 | Patch |
| 77 | Other Collectable |
| 1 | Hooded Top |
| 11 | Battle Jacket |

Upload trade status

| Count | Type |
| --- | --- |
| 1 | Trade Only |
| 14 | Sale or Trade |
| 304 | Not for sale or trade |

Bands uploaded

| Count | Band |
| --- | --- |
| 58 | Iron Maiden |
| 18 | Bon Jovi |
| 17 | Rush |
| 16 | Saxon |
| 11 | Mötley Crüe |
| 11 | AC/DC |
| 9 | Kiss |
| 8 | Triumph |
| 7 | Judas Priest |
| 7 | Krokus |
| 7 | Anvil |
| 7 | Blue Öyster Cult |
| 7 | Riot |
| 7 | Cheap Trick |
| 7 | Quiet Riot |
| 7 | Sabaton |
| 7 | Queensryche |
| 6 | Armored Saint |
| 6 | Black Sabbath |
| 6 | Kix |
| 6 | Accept |
| 6 | Y&T |
| 6 | L.A. Guns |
| 5 | W.A.S.P. |
| 5 | Raven |
| 5 | Twisted Sister |
| 5 | Scorpions |
| 5 | Van Halen |
| 5 | Stryper |
| 5 | None |
| 5 | Whitesnake |
| 5 | Motörhead |
| 5 | Warrant |
| 5 | Cinderella |
| 4 | Jethro Tull |
| 4 | Night Ranger |
| 4 | UFO |
| 4 | Queen |
| 4 | Jetboy |
| 4 | Ted Nugent |
| 4 | Jackyl |
| 4 | Manowar |
| 3 | Great White |
| 3 | The Rods |
| 3 | Loudness |
| 3 | Savatage |
| 3 | Status Quo |
| 3 | Dokken |
| 3 | The Rolling Stones |
| 3 | Alice Cooper |
| 3 | Starz |
| 3 | Black Stone Cherry |
| 3 | Skid Row |
| 3 | Rainbow |
| 3 | Bang Tango |
| 3 | Deep Purple |
| 3 | Tesla |
| 2 | Kid Rock |
| 2 | Nazareth |
| 2 | Girlschool |
| 2 | Anthrax |
| 2 | Ultimatum |
| 2 | Styx |
| 2 | Lita Ford |
| 2 | Sammy Hagar |
| 2 | Bob Seger |
| 2 | Night Demon |
| 2 | Slayer |
| 2 | Meat Loaf |
| 2 | Heaven & Hell |
| 2 | Spidkilz |
| 2 | Guns N' Roses |
| 2 | Mr. Big |
| 2 | Bad Company |
| 2 | Vince Neil |
| 2 | Metallica |
| 2 | Winger |
| 2 | Dio |
| 2 | Thin Lizzy |
| 2 | Ratt |
| 2 | Pink Floyd |
| 2 | Pat Travers |
| 2 | Def Leppard |
| 2 | Wednesday 13 |
| 2 | Trixter |
| 2 | Testament |
| 2 | Aerosmith |
| 2 | Foreigner |
| 2 | ZZ Top |
| 2 | Kansas |
| 2 | Led Zeppelin |
| 2 | Drivin' N' Cryin' |
| 2 | Fastway |
| 2 | Poison |
| 1 | Exodus |
| 1 | Nightwish |
| 1 | Keel |
| 1 | Rolling |
| 1 | Slaughter |
| 1 | Buckcherry |
| 1 | Whitelion |
| 1 | Machine Head |
| 1 | Danzig |
| 1 | Kings X |
| 1 | Junkyard |
| 1 | Danger Danger |
| 1 | Papa Roach |
| 1 | Motely Crue |
| 1 | Vio-Lence |
| 1 | Demon |
| 1 | Heart |
| 1 | Sweet |
| 1 | Sixx: A.M. |
| 1 | Laaz Rockit |
| 1 | Molly Hatchett |
| 1 | Armour |
| 1 | A Lot Of Them |
| 1 | Faster Pussycat |
| 1 | Rain |
| 1 | Trapt |
| 1 | Foghat |
| 1 | Dublin Death Patrol |
| 1 | Tank |
| 1 | Pretty Boy Floyd |
| 1 | Cro-mags |
| 1 | Molly Hatchet |
| 1 | Pretty Maids |
| 1 | Rocky Horror Picture Show |
| 1 | Lord Dying |
| 1 | Sebastian Bach |
| 1 | LYNYRD SKYNYRD |
| 1 | The Eagles |
| 1 | Www.over-zone.com |
| 1 | XYZ |
| 1 | Exciter |
| 1 | Europe |
| 1 | Volture |
| 1 | Miliatry |
| 1 | Lynch Mob |
| 1 | The Speaks |
| 1 | Killer Dwarfs |
| 1 | Beavis %26 Butthead |
| 1 | Firehouse |
| 1 | Rose Tattoo |
| 1 | Journey |
| 1 | Military |
| 1 | Lacuna Coil |
| 1 | Living Colour |
| 1 | Ozzy Osbourne |
| 1 | Vixen |
| 1 | Drivin' N Cryin' |
| 1 | Big Noize |
| 1 | Vovoid |
| 1 | TShirtSlayer |
| 1 | Seven Mary Three |
| 1 | Jimmy Buffett |
| 1 | Tyketto |
| 1 | Lynyrd |
| 1 | Bullet Boys |
| 1 | Black And Vlue |
| 1 | Nelson |
| 1 | U.D.O. |
| 1 | Disturbed |
| 1 | Dio Disciples |
| 1 | Skynyrd |
| 1 | Kingdom Come |
| 1 | Hurtsmile |
| 1 | Santana |
| 1 | April Wine |
| 1 | Megadeth |
| 1 | Acid |
| 1 | Various |
| 1 | Tom Keifer |
| 1 | Tangerine Dream |
| 1 | Boston |
| 1 | Tokyo Blade |
| 1 | Dizzy Reed |
| 1 | Scarlet Angel |
| 1 | Roger Waters |
| 1 | Winery Dogs |
| 1 | Blackfoot |
| 1 | MSG |
| 1 | Genesis |
| 1 | Edguy |
| 1 | Metal Church |
| 1 | Dangerous Toys |
| 1 | Overkill |
| 1 | Black N |
| 1 | Budgie |
| 1 | Division |
| 1 | XO2 |
| 1 | Tama |
| 1 | Blue |
| 1 | Lynard Skynard |
| 1 | Fender |
| 1 | Gillan |
| 1 | Black Stone Cherr |
| 1 | Black Mambooza |
| 1 | Basic Skills Review |
| 1 | Rhino Bucket |
| 1 | Donnington |
| 1 | Rhett Forrester |

Show all bands

Last logged in

1 year 2 months ago

Member for

10 years 4 months

Is following...


edho666, slaytanic1, NoneFuckingHeavier