Reverebus
Trade history
0 items received from others
This member does not have any trade history.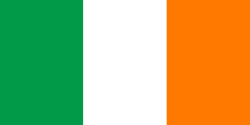 About
Tell us about yourself?:

Live in Ireland. Obssessed with metal music
I like all kinds of bands from all sorts of genres. I will listen to anything at least once.

What's your reason for joining tshirtslayer?:

Buy trade clothes and patches

Do you goto any festivals or shows?:

Inferno
Brutal Assault
Redemption Fest
Siege of Limerick
Damnation
Eindhoven metal meeting
Incineration Fest

How did you find out about TShirtSlayer? :

Post in patch jacket buy sale trade page on facebook

Last Seen Wearing

I have not marked anything as currently worn yet! sorry!
Upload stats

| Count | Type |
| --- | --- |
| 88 | TShirt or Longsleeve |
| 18 | Pin / Badge |
| 61 | Patch |

Upload trade status

| Count | Type |
| --- | --- |
| 1 | Trade Only |
| 166 | Not for sale or trade |

Bands uploaded

| Count | Band |
| --- | --- |
| 8 | ARCHGOAT |
| 7 | Carpathian Forest |
| 6 | Impaled Nazarene |
| 6 | Mayhem |
| 4 | Behemoth |
| 4 | Primordial |
| 4 | Dark Funeral |
| 4 | Carnation |
| 4 | Emperor |
| 3 | Rotting Christ |
| 3 | Septicflesh |
| 3 | Taake |
| 3 | Deathspell Omega |
| 3 | Inquisition |
| 3 | Marduk |
| 3 | Bathory |
| 3 | Shining |
| 3 | Demonomancy |
| 3 | Watain |
| 2 | Vader |
| 2 | Batushka |
| 2 | Necrophobic |
| 2 | Mystifier |
| 2 | Belphegor |
| 2 | Enslaved |
| 2 | Diocletian |
| 2 | Fivewilldie |
| 2 | Venom |
| 2 | Embrace Of Thorns |
| 2 | Akercocke |
| 2 | Immortal |
| 2 | Blood Incantation |
| 2 | Wolves In The Throne Room |
| 2 | Pig Destroyer |
| 2 | Satyricon |
| 2 | Napalm Death |
| 2 | Attic |
| 2 | Death Worship |
| 2 | Mortiis |
| 2 | Dimmu Borgir |
| 2 | Gorgoroth |
| 2 | Absu |
| 2 | Sargeist |
| 2 | Burzum |
| 2 | Darkthrone |
| 1 | Midnight |
| 1 | Abruptum |
| 1 | Mortician |
| 1 | Misþyrming |
| 1 | Bloodbath |
| 1 | Nifelheim |
| 1 | Insect Warfare |
| 1 | Cannibal Corpse |
| 1 | Cultes Des Ghoules |
| 1 | Moonsorrow |
| 1 | Beheir |
| 1 | Mgła |
| 1 | Urgehal |
| 1 | Danzig |
| 1 | Asphyx |
| 1 | Triptykon |
| 1 | Horna |
| 1 | Bölzer |
| 1 | Naglfar |
| 1 | Wiegedood |
| 1 | Coldwar |
| 1 | Dool |
| 1 | Pestilence |
| 1 | Motörhead |
| 1 | Hallowed |
| 1 | Slidhir |
| 1 | Darkened Nocturn Slaughtercult |
| 1 | Tormentor |
| 1 | Melechesh |
| 1 | Isengard |
| 1 | Crowning Glory |
| 1 | King Diamond |
| 1 | Blasphemy |
| 1 | Celtic Frost |
| 1 | Siege Column |
| 1 | Moenen Of Xezbeth |
| 1 | For Ruin |
| 1 | Hellhammer |
| 1 | Vircolac |
| 1 | Coscradh |
| 1 | Winterfylleth |
| 1 | Amon Amarth |
| 1 | Flatline |
| 1 | Dissection |
| 1 | Ministry |
| 1 | Malthusian |
| 1 | Voices |
| 1 | Deströyer 666 |
| 1 | Slave Zero |
| 1 | Ad Hominem |
| 1 | Blut Aus Nord |
| 1 | Dying Fetus |
| 1 | Helvete |
| 1 | Darkest Era |
| 1 | Baptism |
| 1 | Absurd |
| 1 | Gojira |
| 1 | Type O Negative |
| 1 | Mysticum |
| 1 | Perverted Ceremony |
| 1 | Torsofuck |
| 1 | Blasphemophagher |
| 1 | Anaal Nathrakh |
| 1 | Origin |
| 1 | Sex Messiah |
| 1 | Suffocation |
| 1 | Lifelover |
| 1 | FIN |
| 1 | Nokturnal Mortum |
| 1 | Bal-Sagoth |
| 1 | The Ocean |
| 1 | Brujeria |
| 1 | Amen |
| 1 | Aura Noir |
| 1 | Celeste |
| 1 | Helmet |
| 1 | Svartkonst |
| 1 | 1349 |
| 1 | Exhumed |
| 1 | Ihsahn |
| 1 | Carcass |
| 1 | Spite |
| 1 | Hecate Enthroned |
| 1 | Misfits |
| 1 | Hypocrisy |
| 1 | Lividity |
| 1 | Entombed A.D. |
| 1 | Morbid Angel |
| 1 | Neurosis |
| 1 | URFAUST |
| 1 | Mütiilation |

Show all bands

Last logged in

1 year 2 weeks ago

Member for

1 year 7 months

Is following...

No friends added/following