primordial_hordes

primordial_hordes
is a TShirtSlayer supporter and wields the mighty sword!

Trade history
5 pending seller/trader reviews
42 great seller/trader reviews
5 items received from others
More info click here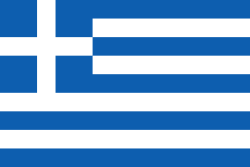 About
Tell us about yourself?:

38 years old antifaschist metalhead from Ioannina Greece

What's your reason for joining tshirtslayer?:

Do you goto any festivals or shows?:

Up the Hammers, Keep It True, Hammer Of Doom, Hell's Pleasure and many other small gigs

Favourite album ?:

Primordial "The Gathering Wilderness"

Which bands are you into?:

How did you find out about TShirtSlayer? :

searching for shirts at google

Last Seen Wearing

I have not marked anything as currently worn yet! sorry!
Upload stats

| Count | Type |
| --- | --- |
| 444 | TShirt or Longsleeve |
| 3 | Tape / Vinyl / CD / Recording etc |
| 17 | Pin / Badge |
| 98 | Patch |
| 30 | Other Collectable |
| 11 | Hooded Top |
| 9 | Battle Jacket |

Upload trade status

| Count | Type |
| --- | --- |
| 1 | Trade Only |
| 5 | Sold |
| 198 | Sale or Trade |
| 173 | Sale only |
| 235 | Not for sale or trade |

Bands uploaded

| Count | Band |
| --- | --- |
| 25 | Primordial |
| 14 | Paradise Lost |
| 14 | Iron Maiden |
| 12 | Metallica |
| 12 | Enforcer |
| 11 | Candlemass |
| 11 | Anathema |
| 10 | Bolt Thrower |
| 10 | Motörhead |
| 9 | Bathory |
| 9 | Mourning Beloveth |
| 9 | Sepultura |
| 8 | Darkthrone |
| 8 | Slayer |
| 8 | Procession |
| 8 | Black Sabbath |
| 7 | Mayhem |
| 7 | Helloween |
| 7 | My Dying Bride |
| 7 | Cradle Of Filth |
| 7 | Reverend Bizarre |
| 7 | Convixion |
| 7 | Solstice UK |
| 6 | Varathron |
| 6 | Celtic Frost |
| 6 | Samael |
| 6 | Mercyful Fate |
| 6 | In The Woods... |
| 6 | Attic |
| 5 | Venom |
| 5 | While Heaven Wept |
| 5 | Atlantean Kodex |
| 5 | Battleroar |
| 5 | Dimmu Borgir |
| 5 | Unleashed |
| 5 | Old Season |
| 5 | Manilla Road |
| 5 | Katatonia |
| 4 | Blind Guardian |
| 4 | Burzum |
| 4 | In Solitude |
| 4 | Liege Lord |
| 4 | Pagan Altar |
| 4 | Spider Kickers |
| 4 | Pentagram |
| 4 | Testament |
| 4 | Arcturus |
| 3 | Zemial |
| 3 | Nocturnal Vomit |
| 3 | Impaled Nazarene |
| 3 | Cirith Ungol |
| 3 | Black Oath |
| 3 | Danzig |
| 3 | Portrait |
| 3 | Wrathblade |
| 3 | Dawn Of Winter |
| 3 | Kreator |
| 3 | Dismember |
| 3 | Rage Against The Machine |
| 3 | Pantera |
| 3 | Hooded Menace |
| 3 | Solitude Aeturnus |
| 3 | Morbid Angel |
| 3 | Warning |
| 3 | Therion |
| 3 | Memory Garden |
| 3 | The Gathering |
| 3 | Doomsword |
| 3 | Nifelheim |
| 3 | Megadeth |
| 3 | Crypt Sermon |
| 3 | Immortal |
| 3 | Below |
| 3 | Magister Templi |
| 3 | Ved Buens Ende |
| 3 | Negative Plane |
| 3 | Ranger |
| 3 | Dead Congregation |
| 3 | Amorphis |
| 3 | Monster Magnet |
| 2 | Lord Vicar |
| 2 | Pallbearer |
| 2 | Marilyn Manson |
| 2 | Ashbury |
| 2 | Disembowelment |
| 2 | Sodom |
| 2 | Embrace Of Thorns |
| 2 | Marduk |
| 2 | Tribulation |
| 2 | Litany |
| 2 | Ghost |
| 2 | Dissection |
| 2 | Dark Tranquility |
| 2 | Cauchemar |
| 2 | Shining |
| 2 | Deströyer 666 |
| 2 | The Temple |
| 2 | Led Zeppelin |
| 2 | Altar Of Oblivion |
| 2 | Autopsy |
| 2 | Witch Cross |
| 2 | Cultes Des Ghoules |
| 2 | Gallow God |
| 2 | Taake |
| 2 | Wolves In The Throne Room |
| 2 | Malokarpatan |
| 2 | Death SS |
| 2 | King Diamond |
| 2 | Satyricon |
| 2 | Unholy Archangel |
| 2 | Dread Sovereign |
| 2 | Bewitched |
| 2 | Released Anger |
| 2 | Ravensire |
| 2 | Tiamat |
| 2 | Eat Metal Records |
| 2 | Sorrows Path |
| 2 | Mare |
| 2 | Year Of The Goat |
| 2 | Sacred Reich |
| 2 | Heavy Load |
| 2 | Obituary |
| 2 | Whitesnake |
| 2 | Volahn |
| 2 | Ulver |
| 2 | Eternal Champion |
| 2 | Sorcerer |
| 2 | Possessed |
| 2 | Cloven Hoof |
| 2 | Midnight |
| 2 | Garganjua |
| 2 | Grave Digger |
| 2 | Kataxnia |
| 2 | Benediction |
| 2 | Borrowed Time |
| 2 | Aura Noir |
| 2 | Carpathian Forest |
| 2 | 40 Watt Sun |
| 2 | Savatage |
| 2 | Winter |
| 2 | Gorefest |
| 2 | Jag Panzer |
| 2 | Cross Vault |
| 2 | Master's Hammer |
| 2 | Demoncy |
| 2 | Volture |
| 2 | Hexvessel |
| 2 | Age Of Taurus |
| 2 | Mortuary Drape |
| 2 | Savage Grace |
| 2 | Necromantia |
| 2 | Trap |
| 2 | Unsilence |
| 1 | Nihilist |
| 1 | Fates Warning |
| 1 | Nightbreed |
| 1 | Jex Thoth |
| 1 | Altar Of Plagues |
| 1 | Witchcurse |
| 1 | Witchburner |
| 1 | Vardis |
| 1 | Capilla Ardiente |
| 1 | Evangelist |
| 1 | Slough Feg |
| 1 | Gamma Ray |
| 1 | Jesus Christ |
| 1 | October 31 |
| 1 | Warlord |
| 1 | Lamented Souls |
| 1 | Sanctuaire |
| 1 | Drakkar |
| 1 | Artch |
| 1 | Krisiun |
| 1 | Thorns |
| 1 | Altar |
| 1 | Orchid |
| 1 | Domine |
| 1 | Shattered Hope |
| 1 | Iron Lamb |
| 1 | Death Angel |
| 1 | Blasphemophagher |
| 1 | Carcass |
| 1 | Sinner |
| 1 | Dødheimsgard |
| 1 | Lod Vicar |
| 1 | Diabolos Rising |
| 1 | Decemberance |
| 1 | Sword |
| 1 | Entombed |
| 1 | Emperor |
| 1 | Varg |
| 1 | Holocaust |
| 1 | Mindless Sinner |
| 1 | The Devil's Blood |
| 1 | The Rods |
| 1 | Agatus |
| 1 | Battle Ruins |
| 1 | Scorpion Child |
| 1 | Chain Cult |
| 1 | Maim |
| 1 | Moonblood |
| 1 | Toxic |
| 1 | Dawn Ray'd |
| 1 | Strikelight |
| 1 | Adramelch |
| 1 | Endsight |
| 1 | Scald |
| 1 | Legend |
| 1 | Griftegard |
| 1 | AbysmalGrief |
| 1 | Borrowed Ime |
| 1 | Iron Cross |
| 1 | Sacred Steel |
| 1 | Iced Earth |
| 1 | Blues Pills |
| 1 | Akercocke |
| 1 | Amebix |
| 1 | Superior |
| 1 | SOB |
| 1 | Deceased... |
| 1 | Napalm Death |
| 1 | Ereb Altor |
| 1 | Sabbat (JPN) |
| 1 | Medieval Steel |
| 1 | Grand Magus |
| 1 | Chyld |
| 1 | Mythra |
| 1 | Manowar |
| 1 | Thunderstorm |
| 1 | Beelzefuzz |
| 1 | Isengard |
| 1 | Mgła |
| 1 | Reveal |
| 1 | Rainbow |
| 1 | Graveyard |
| 1 | Bestial Warlust |
| 1 | Battleaxe |
| 1 | Revolting Breed |
| 1 | Biohazard |
| 1 | Isole |
| 1 | Tytan |
| 1 | Merciless (Swe) |
| 1 | Order From Chaos |
| 1 | Toranaga |
| 1 | Black Trip |
| 1 | Obliteration |
| 1 | Beyond Dawn |
| 1 | Sdi |
| 1 | Vallenfyre |
| 1 | Invidious |
| 1 | Psychotic Waltz |
| 1 | Wheel |
| 1 | Skepticism |
| 1 | The Dead Creed |
| 1 | Spiritus Mortis |
| 1 | Mütiilation |
| 1 | Acherontas |
| 1 | Persian Risk |
| 1 | NIghtgaunt Shirts |
| 1 | Dustynation |
| 1 | Mystic Force |
| 1 | The Black Lodge Club Shirt |
| 1 | Angelwitch |
| 1 | Praying Mantis |
| 1 | Funebrarum |
| 1 | U2 |
| 1 | Iron Monkey |
| 1 | Macabre Omen |
| 1 | The Order Of Israfel |
| 1 | Claws |
| 1 | Dark Quarterer |
| 1 | Deep Machine |
| 1 | Wreck Of Hesperus |
| 1 | Cryptic Brood |
| 1 | Tension |
| 1 | Eliminator |
| 1 | Pungent Stench |
| 1 | Heir Apparent |
| 1 | Spiritual Beggars |
| 1 | Abba |
| 1 | Anthrax |
| 1 | The Haunted |
| 1 | Gehenna |
| 1 | Caronte |
| 1 | Jimmy Hendrix |
| 1 | Speedwhore |
| 1 | AC/DC |
| 1 | Paragon |
| 1 | Impure Worship |
| 1 | Karion |
| 1 | In Flames |
| 1 | Árstíðir Lífsins |
| 1 | Antimatter |
| 1 | Arch/matheos |
| 1 | Edge Of Sanity |
| 1 | Quartz |
| 1 | Endless Recovery |
| 1 | Sabbat (UK) |
| 1 | Rock Goddess |
| 1 | Trial |
| 1 | Grave |
| 1 | De Profundis |
| 1 | Madrugada |
| 1 | Path Of Samsara |
| 1 | Obsidian Sea |
| 1 | Faith No More |
| 1 | Kaamos |
| 1 | Deathspell Omega |
| 1 | Solstafir |
| 1 | Worship |
| 1 | Psycotic Waltz |
| 1 | Dark Wizard |
| 1 | Coal Chamber |
| 1 | High Spirits |
| 1 | NATUR |
| 1 | Denial Of God |
| 1 | Dexter Ward |
| 1 | Procrastinate |
| 1 | Slagmaur |
| 1 | Heathen |
| 1 | Holy Terror |
| 1 | Daylight Dies |
| 1 | Lord Vigo |
| 1 | Bal Sagoth |
| 1 | Deicide |
| 1 | Ozzy Osbourne |
| 1 | Ataraxie |
| 1 | Krux |
| 1 | Fueled By Fire |
| 1 | Terminal |
| 1 | Judas Priest |
| 1 | Moonspell |
| 1 | Mortal Torment |
| 1 | Air Raid |
| 1 | Metal Blade Records |
| 1 | Cannibal Corpse |
| 1 | Savage Master |
| 1 | Crimson Glory |
| 1 | W.A.S.P. |
| 1 | Monty Pythons |
| 1 | Lethe |
| 1 | Metal Church |
| 1 | Cathedral |
| 1 | Skullfist |
| 1 | Behemoth |
| 1 | Morito Ergo Sum |
| 1 | Whiplash |
| 1 | Opeth |
| 1 | Death |
| 1 | Rotting Christ |
| 1 | Loss |
| 1 | Branca Studios Shirt |
| 1 | Steel Prophet |
| 1 | Bastard Priest |
| 1 | Black Label Society |
| 1 | Thrust |
| 1 | Evil-Lyn |
| 1 | The Almighty |
| 1 | Dragged Into Sunlight |
| 1 | Flotsam And Jetsam |
| 1 | AUDIOPAIN |
| 1 | Thou Art Lord |
| 1 | Type O Negative |
| 1 | Tool |
| 1 | Nightstalker |
| 1 | Anvil |
| 1 | Socrates Drank The Conium |
| 1 | Sanctuary |
| 1 | Degial |
| 1 | Cruciamentum |
| 1 | Obsession |
| 1 | Dark Nightmare |
| 1 | Jack Starr's Burning Star |
| 1 | Undergang |
| 1 | Helvete |
| 1 | Down |
| 1 | Morbus Chron |
| 1 | Metalian |
| 1 | Turbonegro |
| 1 | URFAUST |
| 1 | Mötley Crüe |
| 1 | Smashing Pumpkins |
| 1 | Corrupt |
| 1 | Anatomia |
| 1 | Suicidal Angels |
| 1 | Dirty Granny Tales |
| 1 | Ostrogoth |
| 1 | Annihilator |
| 1 | TShirtSlayer |
| 1 | Less Than Human |
| 1 | Necros Christos |
| 1 | Grave Miasma |
| 1 | Dark Funeral |
| 1 | Negură Bunget |
| 1 | Guinea Pig |
| 1 | Septicflesh |
| 1 | Skyclad |
| 1 | Terminus |
| 1 | The Offspring |
| 1 | Sacral Rage |
| 1 | Dio |
| 1 | Thin Lizzy |
| 1 | Warrior |
| 1 | Kvazar |
| 1 | Inferno |
| 1 | GRAVES AT SEA |
| 1 | Desaster |
| 1 | Battle Ram |
| 1 | Bad Religion |
| 1 | The Psalm |
| 1 | Scorpions |
| 1 | Razor |
| 1 | Agnes Vein |
| 1 | Coffins |
| 1 | Mundanus Imperium |
| 1 | Children Of Bodom |
| 1 | SKI |
| 1 | Blasphème |
| 1 | Overkill |
| 1 | Lethal |
| 1 | Venenum |
| 1 | Twisted Sister |
| 1 | Exciter |
| 1 | The Last Drive |
| 1 | Oz |
| 1 | Warhammer |
| 1 | Isen Torr |
| 1 | Darkest Era |
| 1 | Morbid Saint |
| 1 | Death Courier |
| 1 | Panx Romana |
| 1 | Queen |
| 1 | Tokyo Blade |
| 1 | Asphyx |
| 1 | Gehennah |
| 1 | Exodus |
| 1 | Guns N' Roses |
| 1 | Metal Inquisitor |
| 1 | Celestial Season |
| 1 | Saxon |
| 1 | Gotham City |
| 1 | Hexx |
| 1 | Electric Wizard |
| 1 | Swordmaster |
| 1 | Rob Coffinshaker |
| 1 | Sentinel Beast |
| 1 | Ezra Brooks |
| 1 | Evil Invaders |

Show all bands

Last logged in

2 hours 34 min ago

Member for

2 years 2 months

Is following...


menstrvalmoon, waldenburg666, George21