PlayOnTen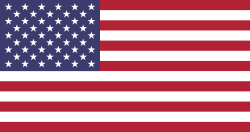 About
Tell us about yourself?:

Metal drummer. Longtime shirt collector. Also trade & resell!

What's your reason for joining tshirtslayer?:

Trading, selling, showing off the personal collection

Do you goto any festivals or shows?:

Mostly club shows (not many fests!)

Favourite album ?:

Impossible question! Today it's My Dying Bride "The Angel & The Dark River"

Which bands are you into?:

How did you find out about TShirtSlayer? :

Last Seen Wearing

I have not marked anything as currently worn yet! sorry!
Upload stats

| Count | Type |
| --- | --- |
| 146 | TShirt or Longsleeve |
| 2 | Hooded Top |

Upload trade status

| Count | Type |
| --- | --- |
| 1 | Trade Only |
| 67 | Sold |
| 4 | Sale or Trade |
| 76 | Not for sale or trade |

Bands uploaded

| Count | Band |
| --- | --- |
| 6 | Cradle Of Filth |
| 5 | Napalm Death |
| 5 | Morbid Angel |
| 5 | Saxon |
| 5 | Black Sabbath |
| 4 | Paradise Lost |
| 4 | Dio |
| 4 | Dimmu Borgir |
| 4 | Cannibal Corpse |
| 4 | Motörhead |
| 3 | Neurosis |
| 3 | Entombed |
| 3 | Emperor |
| 3 | Celtic Frost |
| 3 | Judas Priest |
| 3 | Abigor |
| 3 | Mayhem |
| 3 | Marduk |
| 3 | Girlschool |
| 2 | Rotting Christ |
| 2 | Darkthrone |
| 2 | Thin Lizzy |
| 2 | Deicide |
| 2 | Suicidal Tendencies |
| 2 | Cathedral |
| 2 | Raven |
| 2 | Anathema |
| 2 | Metallica |
| 2 | Slayer |
| 2 | Immortal |
| 2 | Diamond Head |
| 2 | Scorpions |
| 1 | Mythra |
| 1 | Dokken |
| 1 | Bloodlust |
| 1 | Ice Cube |
| 1 | Blasphemy |
| 1 | Vardis |
| 1 | Samael |
| 1 | Kingdom Come |
| 1 | Master's Hammer |
| 1 | Katatonia |
| 1 | Isengard |
| 1 | White Spirit |
| 1 | Burzum |
| 1 | Saint Vitus |
| 1 | Satyricon |
| 1 | Type O Negative |
| 1 | Helloween |
| 1 | Carcass |
| 1 | Gorgoroth |
| 1 | Sabbat |
| 1 | Samson |
| 1 | Christian Mistress |
| 1 | Spinal Tap |
| 1 | Reverend Bizarre |
| 1 | Revenge |
| 1 | Def Leppard |
| 1 | Enforcer |
| 1 | Malevolent Creation |
| 1 | Queensryche |
| 1 | Hawkwind |
| 1 | Ruffians |
| 1 | Dark Funeral |
| 1 | At The Gates |
| 1 | Manowar |
| 1 | Anvil |
| 1 | More |
| 1 | Witchfynde |
| 1 | Sepultura |
| 1 | Iron Maiden |
| 1 | Mortician |
| 1 | Status Quo |
| 1 | Spider |
| 1 | Blue Öyster Cult |
| 1 | Confessor |
| 1 | Bal-Sagoth |
| 1 | Uriah Heep |
| 1 | T34 |
| 1 | Ozzy Osbourne |
| 1 | Impiety |
| 1 | Atlantean Kodex |
| 1 | Gillan |
| 1 | Sleek |
| 1 | Testament |
| 1 | Dissection |
| 1 | Venom |
| 1 | The Sisters Of Mercy |
| 1 | Lightning Raiders |
| 1 | AXE |
| 1 | Exciter |
| 1 | Bathory |
| 1 | Wild Dogs |
| 1 | Metal Blade Records |
| 1 | Danzig |
| 1 | Angel Witch |
| 1 | Quartz |
| 1 | Overkill |
| 1 | Hecate Enthroned |
| 1 | Witchfinder General |
| 1 | Van Halen |
| 1 | AC/DC |
| 1 | Sweet |
| 1 | King Diamond |

Show all bands

Last logged in

1 day 9 hours ago

Member for

9 years 8 months

Is following...

No friends added/following