pan_in_ithyphallic_mirth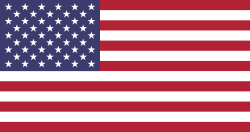 About
Tell us about yourself:

Im a music listener and escapism/imersive experience lover living in the central USA. Im of German/Irish descent and have a love for European mythology and medieval history. I consider myself a new age spiritualist with a focus on naturalism and Neo-Paganism. I also however consider myself strongly social liberal in my cultural views and generally pursue a non-violent lifestyle.

I love metal and have been listeining to it nonstop since 1999 when I bought my first Tiamat album. I started out as a gothic metal fan as a teenager, went through a breif period of eclectic music interests, and became deeply invested in extreme metal with atmospherics and or symphonic elements. Symphoinc black metal is my favorite genre.

My love for music is an extension of my love for escapism and fantasy. Though I still make forays into other styles of music, I particularly like metal, ambient, darkwave, new age, or neofolk that helps me foster that escape into worlds of sorcery, castles, grand wildernesses, deep abysses, and epic stories. If I could say anything about myself, I am in love with atmospheres...

As I said I consider myself a new age spiritualist. Im also a neo-Pagan and am called to the Great God Pan as my patron deity. More than anything, my most elated spiritual experiences have been trough music and nature. I believe the greatest of gods is a nature spirit, and can be found in the scent of the cold wet earth at the root of trees, and overhead in an empty pale blue sky. I love the beauty and darkness of the natural world around me and it brings me fulfillment with my existence just by being in its presence.

I love metal, it is my favorite kind of music in the world. But I will be honest I dont feel the desire to participate in some of the cliques, machismo posturing, and ego battles of the metal community. I made a desicion long ago to be myself and myself alone and not serve or submit to any collective image that I cannot find within myself. I am not a consumer of addictive substances and I do not drink excessively, indulge in caffeine, or take in drugs.

I can be a little oppinionated sometimes, especially with my political beliefs, but I am not a confrontational person my heart and prefer instead to share music and have exciting conversations with others.

I also have a partner. We have been together for 4 years so far. He is also a massive fan of death metal, old grindcore, and punk music as well as a massive swath of other odd and eclectic things. He's my first love. :)

What's your reason for joining tshirtslayer?:

To share and learn more about bands I love and to trade

Do you goto any festivals or shows?:

There are very few ever held in my area and if they ever do, it's either metalcore or Southern-fried stoner/sludge. Definitely not my tastes.

How did you find out about TShirtSlayer? :
This user is having email problems! They might not receive your notifications / messages for now.
Last logged in

1 week 4 days ago

Member for

5 years 9 months

Upload stats

| Count | Type |
| --- | --- |
| 85 | TShirt or Longsleeve |
| 25 | Tape / Vinyl / CD / Recording etc |
| 1 | Pin / Badge |
| 19 | Other Collectable |
| 7 | Hooded Top |
| 1 | Battle Jacket |

Upload trade status

| Count | Type |
| --- | --- |
| 9 | Trade Only |
| 1 | Sold |
| 5 | Sale or Trade |
| 5 | Sale only |
| 118 | Not for sale or trade |

Bands uploaded

| Count | Band |
| --- | --- |
| 8 | Cradle Of Filth |
| 8 | Tiamat |
| 7 | None |
| 5 | THEATRE OF TRAGEDY |
| 4 | Dimmu Borgir |
| 4 | Graveworm |
| 3 | My Dying Bride |
| 3 | The Gathering |
| 3 | Summoning |
| 3 | Midnight Odyssey |
| 3 | Limbonic Art |
| 2 | Abigor |
| 2 | Opera IX |
| 2 | No Band |
| 2 | Swallow The Sun |
| 2 | Obsequiae |
| 2 | Lake Of Tears |
| 2 | Apeiron |
| 2 | Marilyn Manson |
| 2 | Peccatum |
| 2 | Novembre |
| 2 | Anathema |
| 2 | Opeth |
| 2 | Thorns Of The Carrion |
| 2 | Ulver |
| 2 | Ancient Ceremony |
| 2 | Celestial Season |
| 2 | Abigail Williams |
| 2 | Atritas |
| 2 | Dusk |
| 1 | Forsth |
| 1 | Ninnghizhidda |
| 1 | Deinonychus |
| 1 | Maldoror |
| 1 | Eros Necropsique |
| 1 | Ebony Tears |
| 1 | Sacriversum |
| 1 | Midnight Syndicate |
| 1 | Fall Of The Leafe |
| 1 | Sacramentum |
| 1 | Epica |
| 1 | The Sins Of Thy Beloved |
| 1 | Cradle Of Filth |
| 1 | Diabolical Masquerade |
| 1 | Caladan Brood |
| 1 | Necromicon |
| 1 | Avathar |
| 1 | Lord Agheros |
| 1 | Abyssmal Nocturne |
| 1 | Uruk-Hai |
| 1 | Borknagar |
| 1 | Scholomance |
| 1 | Anorexia Nervosa |
| 1 | Therion |
| 1 | Siebenbürgen |
| 1 | Vesperian Sorrow |
| 1 | Tristania |
| 1 | Rhapsody |
| 1 | Blackstorm |
| 1 | Noctes |
| 1 | Vordven |
| 1 | Haggard |
| 1 | The Soil Bleeds Black |
| 1 | Galadriel |
| 1 | Mayhem |
| 1 | Dissolving Of Prodigy |
| 1 | Eternal Oath |
| 1 | Mortiis |
| 1 | Morgain |
| 1 | Burzum |
| 1 | Alastor Sanguinary Embryo |
| 1 | Moonspell |
| 1 | Nox Arcana |
| 1 | Heavenwood |
| 1 | Freezing Darkness |
| 1 | Withering Soul |
| 1 | Thorns Of Ivy |
| 1 | Golden Dawn |
| 1 | Diabolique |
| 1 | When Nothing Remains |
| 1 | Imoned |
| 1 | Equinox Ov The Gods |
| 1 | Mightiest |
| 1 | LACRIMAS PROFUNDERE |
| 1 | Cryptic Wintermoon |
| 1 | Depressive Silence |
| 1 | Nox Mortis |
| 1 | Evol |
| 1 | Penitent |
| 1 | Aquilus |
| 1 | Aeba |
| 1 | Misteltein |
| 1 | Raincarnation |
| 1 | Elffor |
| 1 | Theatres Des Vampires |
| 1 | Your Shapeless Beauty |
| 1 | Gris |

Show all bands

Friends

No friends added/following