NocturnoJay
Trade history
0 items received from others.
This member does not have any trade history.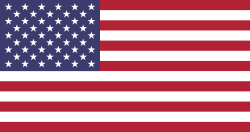 About
Tell us about yourself?:

Metalhead from USA
Mostly into black metal, but I also enjoy death, thrash, hardcore, crust, old school metal as well.

Do you goto any festivals or shows?:

Try to go to as many shows as I can.

Last Seen Wearing

I have not marked anything as currently worn yet! sorry!
Last logged in

5 hours 40 min ago

Member for

1 year 9 months

Upload stats

| Count | Type |
| --- | --- |
| 84 | TShirt or Longsleeve |
| 4 | Battle Jacket |

Upload trade status

| Count | Type |
| --- | --- |
| 88 | Not for sale or trade |

Bands uploaded

| Count | Band |
| --- | --- |
| 8 | Grand Belial's Key |
| 6 | Der Sturmer |
| 6 | Absurd |
| 5 | Graveland |
| 5 | Arghoslent |
| 4 | Beherit |
| 3 | Moonblood |
| 3 | Perverted Ceremony |
| 3 | Revenge |
| 3 | M8l8th |
| 3 | Order From Chaos |
| 2 | Savage Master |
| 2 | Darkthrone |
| 2 | SexTrash |
| 2 | Kat |
| 2 | MENTORS |
| 2 | Dark Fury |
| 2 | Spear Of Longinus |
| 2 | Burzum |
| 2 | Selbstmord |
| 2 | Blasphemy |
| 2 | Midnight |
| 2 | Profanatica |
| 2 | Leeway |
| 2 | Anal Cunt |
| 1 | Bad Brains |
| 1 | Ohtar |
| 1 | Black Witchery |
| 1 | Mayhem |
| 1 | Nokturne |
| 1 | Arkona |
| 1 | Order Of The Death's Head |
| 1 | Aryan Hammer |
| 1 | Goatmoon |
| 1 | The Raunchous Brothers |
| 1 | Pseudogod |
| 1 | Bathory |
| 1 | Mammoth Grinder |
| 1 | Sodom |
| 1 | Immortal |
| 1 | Branikald |
| 1 | Mystifer |
| 1 | Plasmatics |
| 1 | Venom |
| 1 | Bestial Warlust |
| 1 | Железный Поток |
| 1 | Toxic Holocaust |
| 1 | Diocletian |
| 1 | Vomitor |
| 1 | Wodulf |
| 1 | Slayer |
| 1 | Obituary |
| 1 | Crucifier |
| 1 | The Shrine |
| 1 | Gravehill |
| 1 | Carcass |
| 1 | Darkened Nocturn Slaughtercult |
| 1 | Dar Fury |
| 1 | Disannulleth |
| 1 | Goatpenis |
| 1 | Nuclear Assault |
| 1 | Gand Belial's Key |
| 1 | Wolfnacht |
| 1 | Conqueror |
| 1 | Bolt Thrower |
| 1 | Absu |
| 1 | Undergang |
| 1 | Sacrificial Massacre |
| 1 | Vale |
| 1 | Dark Angel |
| 1 | Amebix |
| 1 | Diamond Head |
| 1 | Saint Vitus |
| 1 | Mystifier |
| 1 | Bound For Glory |
| 1 | Celtic Frost |
| 1 | D.R.I. |
| 1 | Barrier Kult |
| 1 | Dreadful Relic |
| 1 | Corrosion Of Conformity |
| 1 | Nokturnal Mortum |
| 1 | Cro Mags |

Show all bands

Friends


ParaTC, Cimmerian_Howl, rm347, Nachtfuhrer88, RazorFucker, NocturnalEinherjar