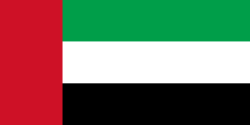 MoreNecromansy
Primary tabs
About
Tell us about yourself?:

Eyes get large and saucer like at the mere mention of metal (Lean towards Doom metal,NWOBHM & traditional heavy metal,Speed & Thrash metal, old school death & black metal), comic books & video games.

Co-Proprietor of Less Wankery, More Necromansy Zine & Productions. A wankery-less printed & online zine dedicated to conducting interviews, organizing gigs, filming independent metal-related documentaries & promoting true metal.
www.lesswankery.morenecromansy.com)

Issue 1 is finally done after toiling away for pretty much all of 2012. Organized the Live Necromansy fest in Dubai which featured Pagan Altar, Midnight, Nekromantheon, Deathhammer & Arkham Witch.

MY WISHLIST:

LP / Tape / CD (First pressings):
Coffins / Cianide Split
Morbus Chron - Creepy Creeping Creeps 7"
Attic – Attic (Tape or LP)
Walpurgis Night / Attic split
Gorgon (ANYTHING BY THEM!)
Reverend Bizarre – Goddess of Doom
Reverend Bizarre / Orodruin split
Deathhammer – demo tapes
Antichrist (Swe) - demo
Exciter - Violence & Force vinyl

Shirts:
Manilla Road - Mark of the Beast (white shirt)
Reverend Bizarre – Thulsa Doom (white shirt)
Deathhammer / Sabbat – Gig shirt

Patches:
Riot – Shaped logo patch
Slough Feg patch (any will do!)
Quartz – Shaped logo patch
Warrant (Ger) – Logo patch
Countess – Logo patch
Exhorder – Slaughter in the Vatican Patch
Manilla Road - Mark of the Beast backpatch

What's your reason for joining tshirtslayer?:

Do you goto any festivals or shows?:

- Brofest #2 2014
- Live Necromancy 2013 (Pagan Altar, Midnight, Deathhammer, Arkham Witch & Nekromantheon)
- God Beheading Ritual 2012 in Thailand (Metalucifer/Sabbat, Impiety, Surrender of Divinity, Remains, Zygoatsis and loads of South East Asian bands)
- Sonisphere 2010 in Istanbul (The big 4, Manowar & Accept)
- Unirock 2010 in Istanbul (Entombed, Grave Digger, Obituary, Overkill, Belphegor, Cannibal Corpse, Dark Funeral, Amorphis, Nevermore)
- True Metal Invasion 2012 in Singapore (Onslaught, Deathhammer, Desecration, Balberith & Lavatory)
- Have seen the following bands outside of festivals: Judas Priest, Onslaught (Twice), Motorhead, Iron Maiden(Twice), Grave, Hate Eternal, Melechesh, Fleshcrawl & Obscura.

Favourite album ?:

Black Sabbath - Vol.4, Mercyful Fate - Melissa, Judas Priest - Sad Wings of Destiny, Manilla Road - The Deluge, Witchfinder General - Friends of Hell

How did you find out about TShirtSlayer? :

Was a member of the site long ago, but was deleted for making a comment about a Slipknot shirt. Heck I would do it again!
Member for

8 years 10 months

Last logged in

6 years 2 months ago