MLK

MLK
is a TShirtSlayer supporter and wields the mighty sword!

Trade history
6 pending seller/trader reviews
21 great seller/trader reviews
8 items received from others.
More info click here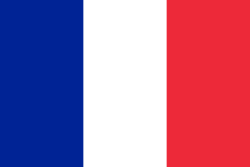 About
Tell us about yourself?:

Born in 1979 from south of France.
____________________________

Scammer report:
Do not trade / deal with the TSS Member: kingdiamond88
This guy is not an honest person!

What's your reason for joining tshirtslayer?:

Find some gems... and meet cool people.

Do you goto any festivals or shows?:

Hellfest, and many gigs everywhere in France.

Last Seen Wearing

I have not marked anything as currently worn yet! sorry!
Last logged in

5 hours 10 min ago

Upload stats

| Count | Type |
| --- | --- |
| 358 | TShirt or Longsleeve |
| 1 | Patch |
| 14 | Other Collectable |
| 15 | Hooded Top |

Upload trade status

| Count | Type |
| --- | --- |
| 103 | Sold |
| 19 | Sale or Trade |
| 266 | Not for sale or trade |

Bands uploaded

| Count | Band |
| --- | --- |
| 18 | Napalm Death |
| 13 | Darkthrone |
| 12 | Slayer |
| 12 | Carcass |
| 12 | Cannibal Corpse |
| 11 | Obituary |
| 11 | Burzum |
| 9 | Impaled Nazarene |
| 8 | Iron Maiden |
| 8 | Mayhem |
| 7 | Entombed |
| 7 | Death |
| 7 | Samael |
| 7 | Suicidal Tendencies |
| 6 | Marduk |
| 6 | Metallica |
| 6 | Sepultura |
| 5 | Pantera |
| 5 | Deicide |
| 5 | Guns N' Roses |
| 5 | Emperor |
| 4 | Bathory |
| 4 | Immolation |
| 4 | Immortal |
| 4 | Inquisition |
| 4 | Suffocation |
| 4 | Cobra |
| 3 | Brutal Truth |
| 3 | Massacra |
| 3 | Absu |
| 3 | Enslaved |
| 3 | Incantation |
| 3 | Fear Factory |
| 3 | Dissection |
| 3 | Sargeist |
| 3 | Bolt Thrower |
| 3 | All Pigs Must Die |
| 3 | Beherit |
| 3 | Earache Records |
| 3 | Arkhon Infaustus |
| 3 | Terrorizer |
| 3 | Satyricon |
| 3 | Grave |
| 3 | Mütiilation |
| 2 | Izegrim |
| 2 | Satanic Warmaster |
| 2 | Vader |
| 2 | Morbid Angel |
| 2 | Sadistik Exekution |
| 2 | Kreator |
| 2 | Hatebreed |
| 2 | Taake |
| 2 | Paradise Lost |
| 2 | Kvelertak |
| 2 | Life Of Agony |
| 2 | Brodequin |
| 2 | Angelcorpse |
| 2 | Biohazard |
| 2 | Deranged |
| 2 | Municipal Waste |
| 2 | Massacre |
| 2 | Motörhead |
| 2 | Carpathian Forest |
| 2 | Ozzy Osbourne |
| 2 | Dead Infection |
| 1 | Nokturnal Mortum |
| 1 | Turbonegro |
| 1 | Dark Tranquillity |
| 1 | Ghoul |
| 1 | Sick Of It All |
| 1 | Disgust |
| 1 | Vargsang |
| 1 | Blut Aus Nord |
| 1 | Doomriders |
| 1 | Lord Belial |
| 1 | Uncle Acid & The Deadbeats |
| 1 | Osculum Infame |
| 1 | Faith No More |
| 1 | Morgoth |
| 1 | Venom |
| 1 | Bekhira |
| 1 | Sonic Youth |
| 1 | Cerebral Bore |
| 1 | Relapse Records |
| 1 | Gorefest |
| 1 | Pig Destroyer |
| 1 | Mystifier |
| 1 | Peste Noire |
| 1 | Type O Negative |
| 1 | Kristallnacht |
| 1 | Kiss |
| 1 | Megadeth |
| 1 | Loudblast |
| 1 | Sodom |
| 1 | Watain |
| 1 | Cathedral |
| 1 | Dark Funeral |
| 1 | Vlad Tepes |
| 1 | Crusher |
| 1 | Macabre |
| 1 | Blood Incantation |
| 1 | Confessor |
| 1 | Six Feet Under |
| 1 | Hellhammer |
| 1 | Mumakil |
| 1 | Gronibard |
| 1 | Impiety |
| 1 | Xasthur |
| 1 | Repulsion |
| 1 | Pestilence |
| 1 | Abruptum |
| 1 | Fantomas |
| 1 | Blessed In Sin |
| 1 | D.R.I. |
| 1 | Dismember |
| 1 | Endstille |
| 1 | Coroner |
| 1 | Misþyrming |
| 1 | Voivod |
| 1 | Dog Eat Dog |
| 1 | Revenge |
| 1 | Meat Shits |
| 1 | Eluveitie |
| 1 | Bestial Warlust |
| 1 | Ancient |
| 1 | Kroda |
| 1 | Benediction |
| 1 | Nails |
| 1 | Acxdc |
| 1 | Tormentor |
| 1 | Steel Panther |
| 1 | Hypocrisy |
| 1 | Machine Head |
| 1 | Last Days Of Humanity |
| 1 | Blasphemy |
| 1 | S.O.D. |
| 1 | ARCHGOAT |
| 1 | Destruction |
| 1 | Brujeria |
| 1 | Houwitser |
| 1 | MADBALL |
| 1 | Carnage |
| 1 | Abhorrence |
| 1 | Church Of Misery |
| 1 | Demilich |
| 1 | Sinister |
| 1 | Absurd |
| 1 | Cattle Decapitation |
| 1 | Centurian |
| 1 | Red Fang |
| 1 | Anal Cunt |
| 1 | Ondskapt |
| 1 | Grand Belial's Key |
| 1 | Cradle Of Filth |
| 1 | Altar |
| 1 | Anthrax |
| 1 | Abscess |
| 1 | Hirax |
| 1 | Haemorrhage |
| 1 | Nyctophobic |
| 1 | Moonfog Productions |
| 1 | The Secret |
| 1 | Nocturnus |
| 1 | Black Tusk |
| 1 | Cannabis Corpse |
| 1 | Pest |
| 1 | Nargaroth |
| 1 | DISGORGE (MEX) |
| 1 | Midnight |

Show all bands

Member for

4 years 7 months

Is following...


666panosodomas, headbangingmadness, Demens Latro, DocRotten, Darkvalerious, eo, Daemyon, Sfenson6669, 5yearwinter, heriot07, OLDSKUUL-OWL, Goofotecl, antichristkind, BigBen93, JayGrinder, cybermetatron, CARCASSasia, Bert, stefdesstattoo, DuckyBoy, Bitch Butcher, Kenneth Réza Ap..., Carovoivod, jarkkodzilla, FabbroGrind80, pigwalk42